BGMI 1.8 Update: New Season, and Spiderman Mode!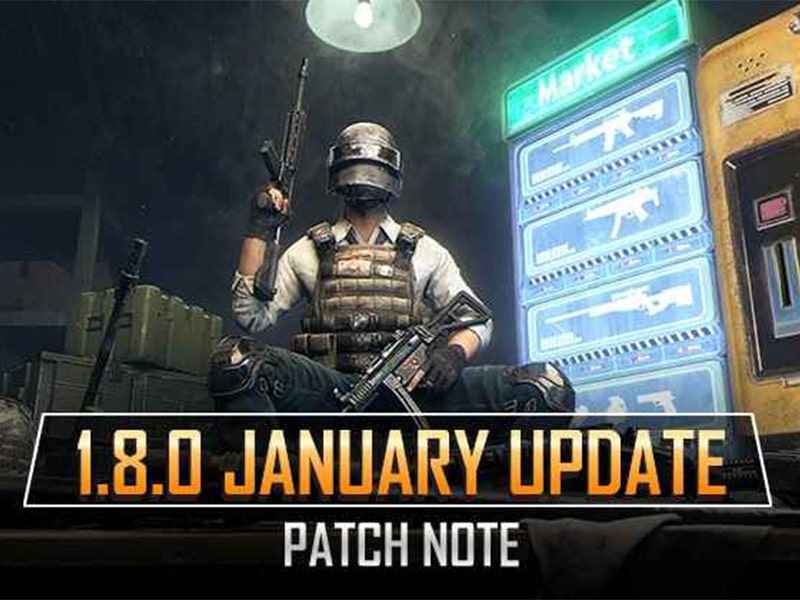 Krafton has released the BGMI 1.8 update notes to give players a sneak peek at the new changes to the game. According to the official website, the latest update for all devices will be released on January 14. With each new update, Krafton gives us a taste of unique gameplay features. And also everyone is waiting for this update as the update is introducing a new Spider-Man mode. However, other new features have been added to the game to improve the gaming experience. Here we take a look at the BGMI 1.8 update patch notes, from exciting new developments to the major game changes coming this week.
BGMI 1.8 Update: New Season and RP
Update 1.8 will see the introduction of a new cycle season – Cycle 2, Season 4 in BGMI. As a result, players will receive new season rewards after resetting levels. New kaisen jujutsu story missions will be available throughout the season. More Challenge Points can be won through matches and can be obtained in other ways to upgrade ranks faster. New-season rewards of the course. Collect diamond/crown/ace badges in the same spin to get high-quality materials for free. The new RP Royale Guard Royale Pass for the seventh month will be introduced on January 18th. New outfits, vehicle skins, and weapon skins (Uzi, M16A4, DP28, 2-seater motorcycle) will be added to the game. The separate RP game time requirement and combined points awarded as rewards for new challenge missions have been removed.
New Map: Aftermath
A new Aftermath mode map appears in BGMI. The map is a revamped version of Livik, reduced city area size and play area density on the new map to make it easier to spot enemies. An AC Core has been added to firearms to improve aiming and control. A new interactive zipline has been added to make it easier to navigate to the next playing area. In addition, players can even remember their dead teammates using the "return" feature, as well as see damage to enemies through tactical points.
BGMI 1.8 Update: New Spider-Man mode
Finally, in the new BGMI 1.8 update, Spider-Man Mode has arrived. However, this mode will be limited to the classic maps of Erangel and Livik. Find and unlock Spider Crates on Erangel to get basic supplies and a chance to get Spider-Man items. Players can fight alongside Spider-Man and defeat the boss and get advanced supplies. In addition, they can use the Web Shooter to climb to great heights, and when the web ball is thrown to the ground, it shoots several webs into an area that slows down the movement of other players through it.
Classic Mode Improvements and Mode Selection
In the new update 1.8, BGMI will separate the ranked and unranked modes to provide multiple players with a diverse gaming experience. Players can enjoy playing unranked matches without fear of negative points. Mode entries have been removed and only the mode location is kept. Optical performance improvement. Furthermore, a new map of Santorini is presented in Arena Mode.
New functions "Supply Store" and "Return" have been added to the Erangel, Livik, and Aftermath maps. There will also be a hit tag feature, when enabled, when a player or teammate hits an enemy, a tag is automatically generated where they are hit.
That's All For Today. Stay Tuned To TechBurner For More Stuff.
Join our Telegram Channel for more updates!