Genshin Impact version 2.4: Check Release date and Events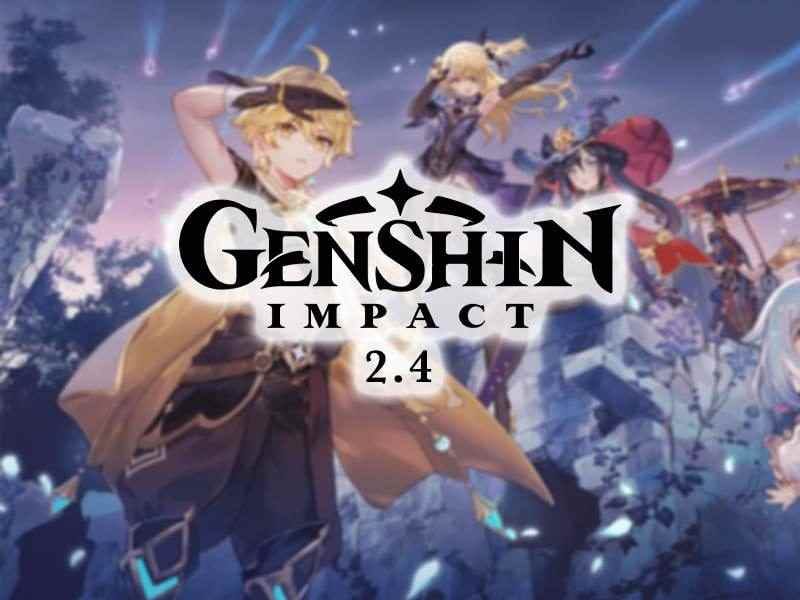 There is only less than a month left before the release of Genshin Impact version 2.4, and information leaks have already appeared on the network. There are many leaks circulating on the internet before each update. On the other hand, players are very excited about the futuristic material. The community doesn't know what content will be next year, with a new territory and a slew of new characters already teased by reliable sources. However, in the next update, there may be two new characters. In this blog, we will be covering every newly added item Genshin Impact version 2.4.
Genshin Impact Version 2.4 Release Date
Assuming that version 2.4 of Genshin Impact follows the same schedule as before, the new update is expected to start on January 5, 2022, with maintenance starting around 6:00 PM. East that day.
Read More | How To Rank Fast In PUBG New State: Check Now
Of course, miHoYo has yet to confirm this, but given the game's ongoing release schedule, it's safe to say that version 2.4 won't change the release time.
Genshin Impact Version 2.4 CHARACTER BANNERS AND EVENTS
It's unclear what will happen to players in Genshin Impact 2.4 update on January 2022 as miHoYo hasn't confirmed much about it. But, a few days back the developer of Genshin Impact tweeted about two characters, Shenhe and Yun Jin, which is to be added as part of Genshin Impact version 2.4 Character Banner. Shenhe uses a Cryo pole, while Yun Jin also uses a Geo polearm.

Among the Genshin Impact players, the most famous names are Zhongli, Ganyu, and Xiao. Meanwhile, Zhongli had already repeated the offer. On the other hand, Ganyu and Xiao did not receive either of them. Being the best fighter and support in the game, players will strive to save prime gems. Because getting any of the three Liyue characters will be very rewarding.
Read More | How To Avoid Accidental In-Game Purchases By Kids in BGMI!
Genshin Impact Version 2.4: Common Windtrace Locations
Classic Hunter vs. Hunter gameplay doesn't have to be. Three Rebels is the only option. If any of the new cards are larger, a Dual Hunter mode can be added. Doubling the number of players for more chaos and excitement. This can include special sprint improvements similar to the animations for Ayaka and Mona. Jumping, sliding, and climbing will benefit from improvements.
Read More | Top 5 Features of MIUI 13: Check out Now!
In Genshin Impact 2.4, the Windtrace event will likely be included. Leaks from their kits have also surfaced online, which indicates their playability. It is believed that characters such as Xiao and Ganyu will receive a double remaster with the reintroduction of Lantern Rite, similar to the current simultaneous Eula and Albedo banners in version 2.3.
New Area: Enkanomiya
In addition, an upcoming update may include the addition of a new area called Enkanomiya. We don't know if this has anything to do with the new characters because we don't have enough information. But sources say it may be more in line with the upcoming lantern rituals. Like the Golden Archipelago, Enkanomiya will also have a separate map layer but it will be permanent.
That's All For Today. Stay Tuned To TechBurner For More Stuff.
Join our Telegram Channel for more updates!