How to Disable Online Indicator on Instagram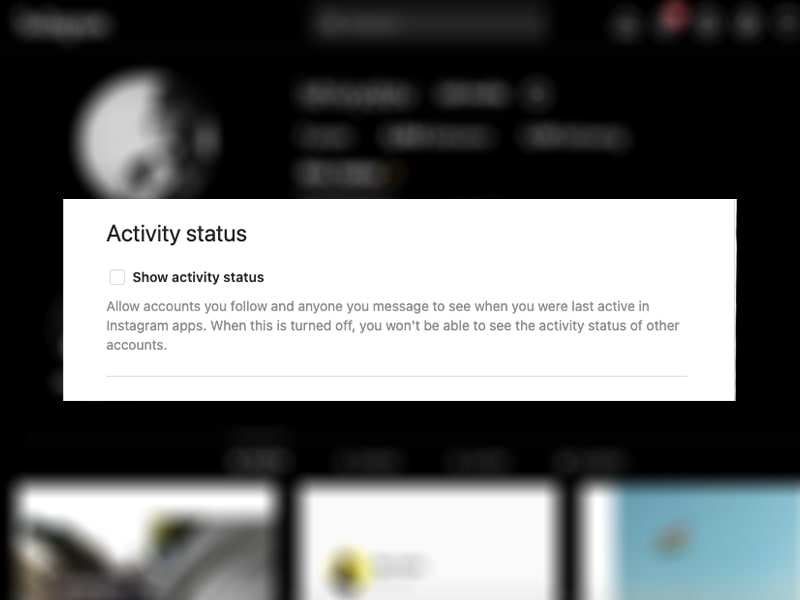 As we know Instagram is officially owned by Meta so it offers a number of similarities to other Meta social media platforms, like Facebook and WhatsApp. Also, tons of Features are constantly being added to these platforms. If you have recently checked your Instagram DM area, then you will get to know about a new function that informs people you follow or have direct conversations on Instagram the time when you were last active. This is because of one of its features called "Show Activity Status". This feature shows all your friends when you were last online.
What is Activity Status on Instagram?
Instagram Activity Status feature tells you the time since the user was active or inactive when viewing their messages in your inbox. Instagram also shows a green dot next to their profile picture and name if the person is currently online on Instagram. While this feature is often enabled by default on all Instagram accounts, it is best to test and monitor it. By disabling the Online Indicator on Instagram, you will be able to browse the entire platform freely without worrying about anything. If you have multiple Instagram accounts, you should disable this process on a per-account basis. We have provided the steps you can follow to disable the online indicator on Instagram from the app and web browser.
Disable Online Indicator on Instagram in Mobile
Launch Instagram on your Android or iOS device. Go to the "Profile" section by clicking on the profile picture in the lower right corner.
Click on the three horizontal bars and select "Settings" from the menu.
Next, go to the "Privacy" section.
Find the activity status, then click on it.
Now, you can turn off the Show Activity Status on this page.
If this feature option is enabled by default on your phone, you can turn off this feature by clicking on the toggle button.
That's it, your Instagram activity indicator is now disabled and you can browse freely without fear of being followed.
Disable Online Indicator on Instagram in browser
You can turn off and hide Instagram activity status by following the given steps. Also, if you have different Instagram accounts, you have to disable the feature for each account separately.
Log in to your Instagram by visiting instagram.com on a computer or browser.
Now in the upper right corner, click on the profile picture icon, then select "Settings".
In this section, select "Privacy and security"
And then uncheck the Show activity status box. Done
That's All For Today. Stay Tuned To TechBurner For More Stuff.
Join our Telegram Channel for more updates!