iQOO Z6 Pro Camera Performance: Is It Worth It?
Vivo has always marketed iQOO as a brand that is dedicated to performance and power. The flagship line-up of the company has made multiple changes to the phones, and it has worked well with the audience. The mid-range phones from the company are also garnering a lot of attention, and the latest offering is the iQOO Z6 Pro. In this article, we look at the iQOO Z6 Camera performance, and see where it stands along with its competition.
iQOO Z6 Pro Camera Specifications
iQOO is a sub-brand of Vivo which is mainly dedicated towards gaming and performance. The latest iQOO Z6 Pro is not a flagship offering, but comes with a good camera module. The triple camera setup on the phone comes with a 64-megapixel primary camera. This is a wide angle lens with f/1.8 aperture with 26 mm wideness. The second camera is the 8-megapixel ultrawide shooter with 117-degree field of view. It comes with f/2.2 aperture. The third camera in the module is the 2-megapixel macro lens for object photography and close shots. You can shoot 1080p videos at 30fps with the rear camera. On the front side, the phone has a 16-megapixel shooter with f/2.0 aperture. The video capabilities remain the same, with the front camera allowing 1080p video recording at 30fps.
iQOO Z6 Pro Camera Performance
The camera performance on the iQOO Z6 Pro is good. One of the unique things about the camera module is that there are two lenses in one housing. The design is unique, and it makes for a refreshing look. The performance of the primary 64-megapixel lens is good. The colours, the contrast, and the overall images look sharp. The wide angle lens performs well too, but if you zoom into the image, you might see some noise. However, this does not affect the overall quality of the image, and it looks good most of the time.
The macro lens on the iQOO Z6 Pro camera module delivers well too. You can reach very close to the object, even though it is a 2x zoom only. The image quality along with the background blur is very accurate and would not disappoint for its price. Finally, the front camera of the phone does a good job too. The selfies are sharp, mostly color accurate and detail oriented. Sharp facial features and hair can be seen clearly in the images taken from the selfie camera.
iQOO Z6 Pro Camera Samples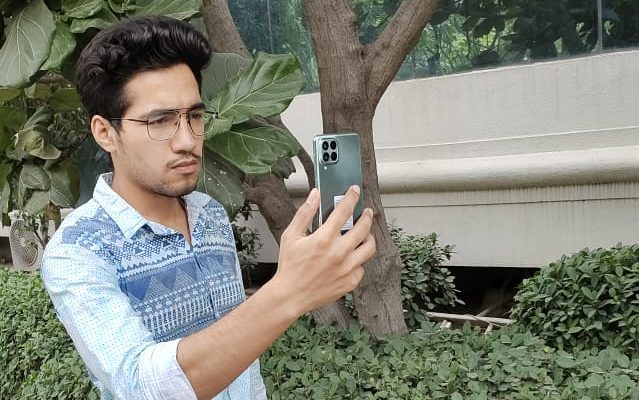 Join our Telegram Channel for more updates!