One of the perks of Android is that you can customize it extensively. While customizing, the first place to start is with a good launcher. One of the best launchers for Android, namely Apex Launcher, has recently received a major update. This update brings a bunch of new features. Even those who use the free version of Apex Launcher can also use the majority of the new features. For the details of Apex Launcher Version 4.5.3, and the procedure of downloading and installing it, read on.
Apex Launcher: Major Features
Apex Launcher offers full customization over everything from Home Screen and App Drawer grid size, to icon size, to text colors and more. You can also use most of the popular icon packs with the launcher to make the setup truly your own. There are also shortcuts and search for toggle options. Gesture features were relatively fewer, but with the new Apex Launcher Version 4.5.3, more gesture features have been added with the new version of the launcher.
Apex Launcher Version 4.5.3 Info
App Name
App Size
Last Updated
Minimum Requirements
Developer
Apex Launcher
15.8 MB
May 12, 2019
Android 4.4
Android Does Team
New Features 
The new version of Apex Launcher comes with a bunch of new features.
New long press options for the icons have been added.
New folder options in the app drawer have been added.
There is support for parallax wallpaper now, as well.
A few bugs regarding the scrolling in app drawer have been fixed.
And the global search widget can be added right on the home screen.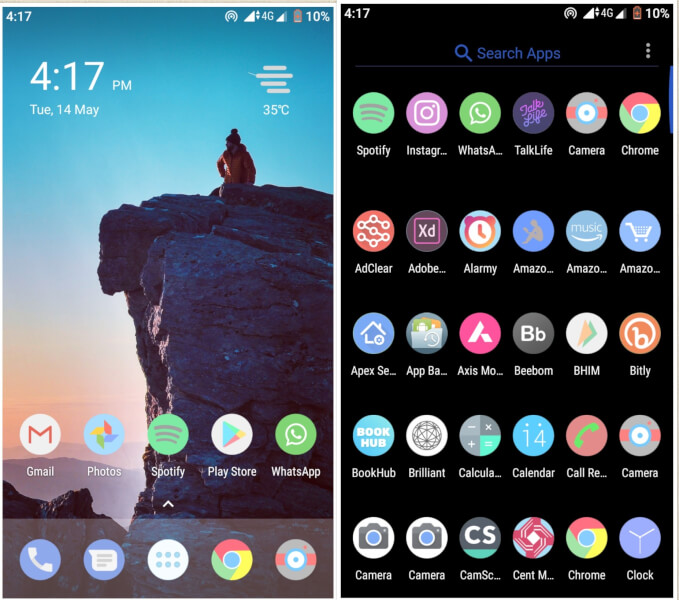 How to Download Apex Launcher
There are two ways to download the launcher: from the Google Play Store & from APK.
If you want to download the app from the Play Store, just search 'Apex Launcher' and hit install. The Play Store will install the app on your phone.
Another way is to download the app APK and then install it manually. Download the apk by hitting the download button below :
How To Install Apex Launcher Version 4.5.3
After downloading the APK, follow the following instructions to install the app :
Go to your Phone's Settings and head over to Security tab where you'll see Allow Installation of Apps from unknown sources. Allow it.
Now open the APK File and Click on Install.
After the process is completed, just press Open.
And there you go. You've successfully installed Apex Launcher. Let us know about your experience with this launcher. For updates on this story and more, stay tuned to Tech Burner.