When it comes to Drones, DJI comes first in our mind. DJI is arguably one of the best drone makers. The company doesn't stop there, and they even make Gimbal stabilizers for DSLRs and Mobile Phones. Recently, DJI has brought its 4th generation product of Gimbal Stabilizer named DJI Osmo Mobile 4. The new DJI Osmo Mobile 4 brings a lot of new features and improvements over previous DJI Osmo Mobile generations. Continue reading this article to know more about DJI Osmo Mobile 4 price in India and DJI Osmo Mobile 4 features.
DJI Osmo Mobile 4 Features
The DJI Osmo Mobile 4 uses Bluetooth v5.0 to connect to the phone. It comes with a 2,450mAh battery that the company claims can last up to 15 hours. It takes about 2.5 hours to completely charge the device with a 10W charger using the Type-C port. The new DJI Osmo Mobile 4 also brings quite a lot of exciting features such as magnetic mount, improved motors, etc.
Magnetic Mount
Osmo Mobile 4 has the same foldable design as its predecessor. It now comes with two magnetic mounts so you can quickly attach and detach your phone without needing to clamp it down. One magnetic mount is a clamp which wraps your phone. At the same time, the second one attaches to the back of the phone. It also doubles as a finger ring so you can get a better grip with one hand.
Updated Motors
The Osmo Mobile 4 features a newly updated motor which now supports larger phones and spans an expanded range of motion—taking the phone about 10% further in the X and Y plane when controlling it with the joystick.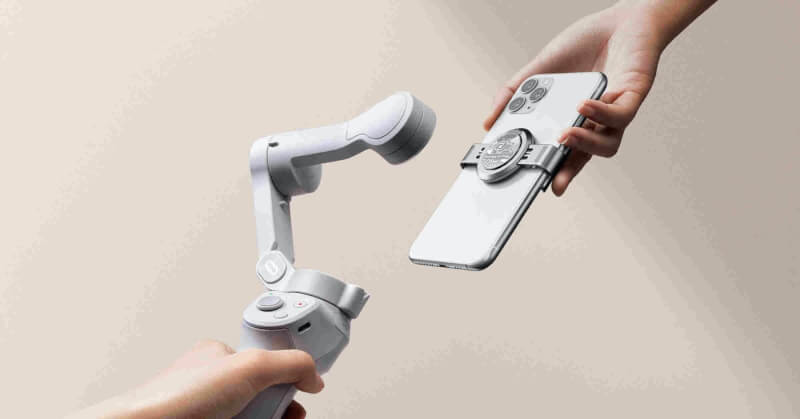 DJI Osmo Mobile 4 New Camera features
Dynamic Zoom
It was formerly called the dolly zoom. It works by digitally zooming in on a subject while walking backwards or vice versa.
Spin Shot Gimbal Movement
It spins the camera in a fun barrel roll effect, though the phone won't rotate a full 360 degrees since the gimbal only turns so far.
Clone Me Panorama
It lets you clone yourself to appear multiple times in a single shot.
Must Read | Realme Buds Classic vs Realme Buds 2: Which One Sounds Better
DJI Osmo Mobile 4 Launch Date in India
Osmo Mobile 4 has been launched in the US and some other country. So, we can expect that it might launch in India in September.
DJI Osmo Mobile 4 Price in India
The device is launched in the US for $149, that is approximately Rs 11,000. We expect that when it comes to India, it will be priced for Rs 13,500.
That's All For Today. Stay Tuned To TechBurner For More Stuff.