The first basic customization when it comes to phone is having a great Wallpaper. Your smartphone's wallpaper could say a lot about you. It can also define your mood on a daily basis. Having a simple Wallpaper on your phone can be too boring. On Android, there are so many wallpaper apps on Play Store that make it easy to find and apply wallpapers. However, there are hundreds of wallpaper apps on the Google Play Store. So we have put together a list of some of the best ones you can download and try it for yourself.  Here are five new android wallpaper apps that are worth trying.
Artwalls
Price- Free
App Size- 3MB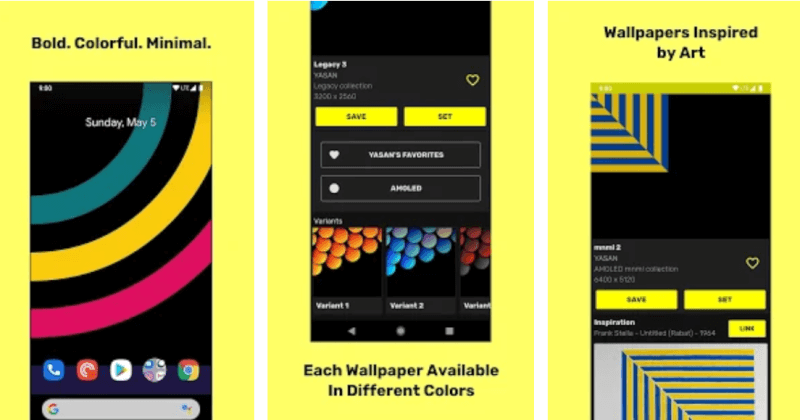 Artwalls is simple but great looking Android wallpaper app. It does not have artistic wallpapers as one would assume by the name. The app offers minimalistic wallpapers inspired by artworks from great artists. The wallpapers give heavy emphasis on black colour. So it is best suited for devices with an AMOLED display but they still look good on LCD screens.
Most wallpapers are uploaded in 6K resolution, so you do not need to worry about fading pictures. This app has some of the exclusive wallpapers. They regularly update their collections with new wallpapers. Originality makes it one of the best Android wallpaper apps.
White Wallpapers 4K PRO White Backgrounds 
Price- 15 INR
App Size- 3.5 MB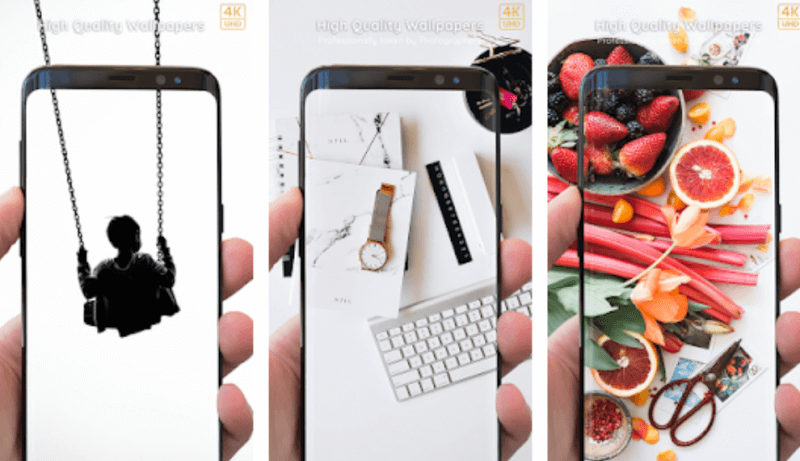 White Wallpapers 4K PRO White Backgrounds includes a very good collection of HD backgrounds that are inspired by artistic objects and items near you. If you are not a fan of the abundant use of black in the wallpapers you can try out this app. If you are a lover of the White backgrounds, you might love to have these minimal wallpapers on your phone. This app can make your phone look different every day. This is a paid app but because of this, it makes it AD free user interface.
Walldrobe
Price- Free
App Size- 4.2 MB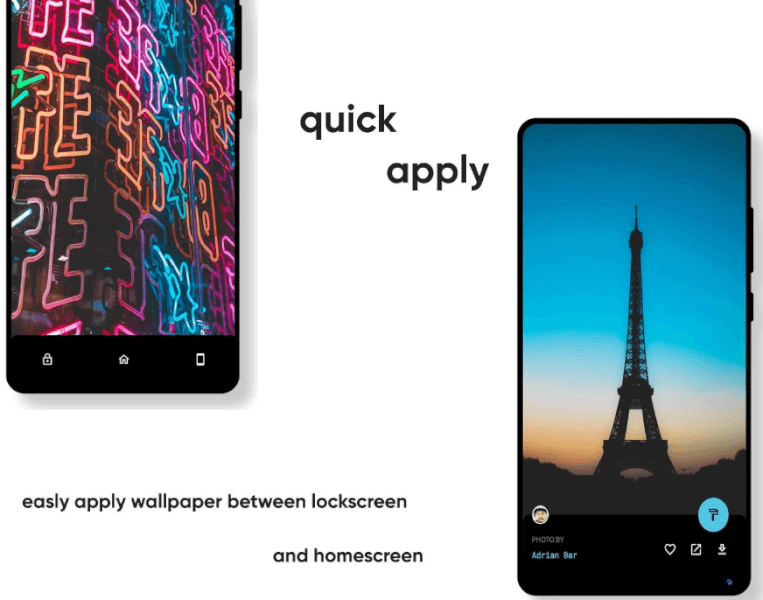 If you do not have an affinity for absolutely white or black wallpapers you must try out Walldrobe. Walldrobe has some of the most beautiful wallpapers which makes it one of the best Android wallpaper apps. It lets you automatically change the wallpapers based on the time interval chosen by the user. Walldrobe provides you with a choice of a vast collection of high-quality wallpapers. It is divided into numerous searchable categories such as abstract, animal, where regularly quality contents are updated. The layout of the app is clear, minimalist and sorted without any difficulties involved.
CREATIVE: Wallpapers, Ringtones and Homescreen
Price- Free
App Size- 18 MB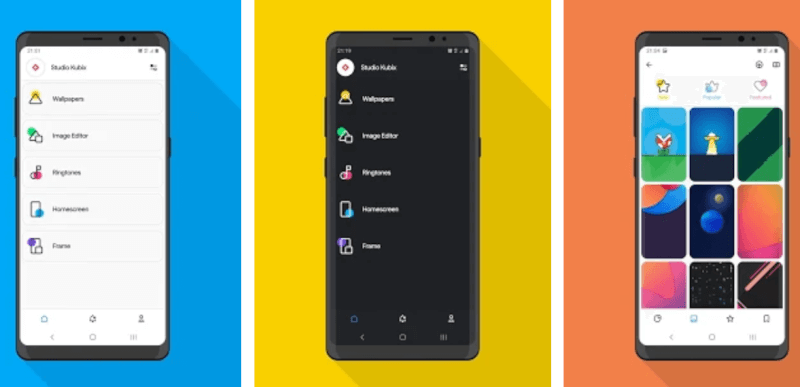 In addition to offering amazing wallpapers for your Android smartphone for free, it also offers notification tones, ringtones, and alarm tones. As far as the wallpaper collection is concerned, it is huge with some of the most uncommon, yet quirky images that can not be found anywhere else. You can search for the desired wallpapers as per different categories. There are also some of the best wallpaper designs featured on the home screen of the app.
Walli – HD Wallpapers & Backgrounds
Price- Free
App Size- 15 MB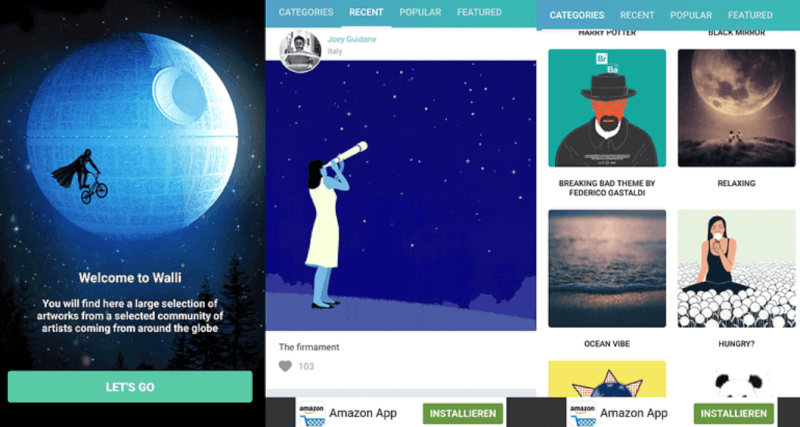 The unique thing about Walli is that the wallpapers are created by a community of artists that can earn money for their creations. That means each wallpaper is hand-picked and all of them have an artistic and creative vibe. Instead of the generic stock image style, you can get from using other wallpaper apps.
There's an Instagram-like feed for you to scroll through, and categories that actually help you find what you are looking for. If you want a wallpaper that stands out from the crowd and is as individual as you are, Walli is the app to use.
That is it Guys, Hope you guys find this useful! Let us know in the comment section which app do you use for wallpaper. Stay Tuned to TechBurner for more Awesome Content!