KRAFTON, Inc. has recently released PUBG New State, and we've got the best graphics settings for PUBG New State right here! The game includes a bunch of new features and a graphical upgrade. They have added lots of unique mechanisms, vehicles, weapons and much more. So, the reason is clear why PUBG New State is becoming immensely popular. But the advanced PUBG New State graphics settings have driven the most capable phones to their knees. Players also have encountered a few graphics errors and other difficulties. We think an update will resolve those issues in the future. Therefore, we've compiled a list of the best graphics settings for PUBG New State so you can enjoy the aesthetics while keeping a consistent frame rate. These combinations of PUBG New State max graphics or PUBG New State max fps provide exceptional performance while still allowing you to enjoy the game entirely!
PUBG New State Graphics Settings Guide
PUBG New State, like its predecessors, is a graphics-intensive game. Fortunately, the game can be played on several devices and has various parameters that can be changed to provide the best possible experience.
Here's how to change your PUBG New State Graphics Settings: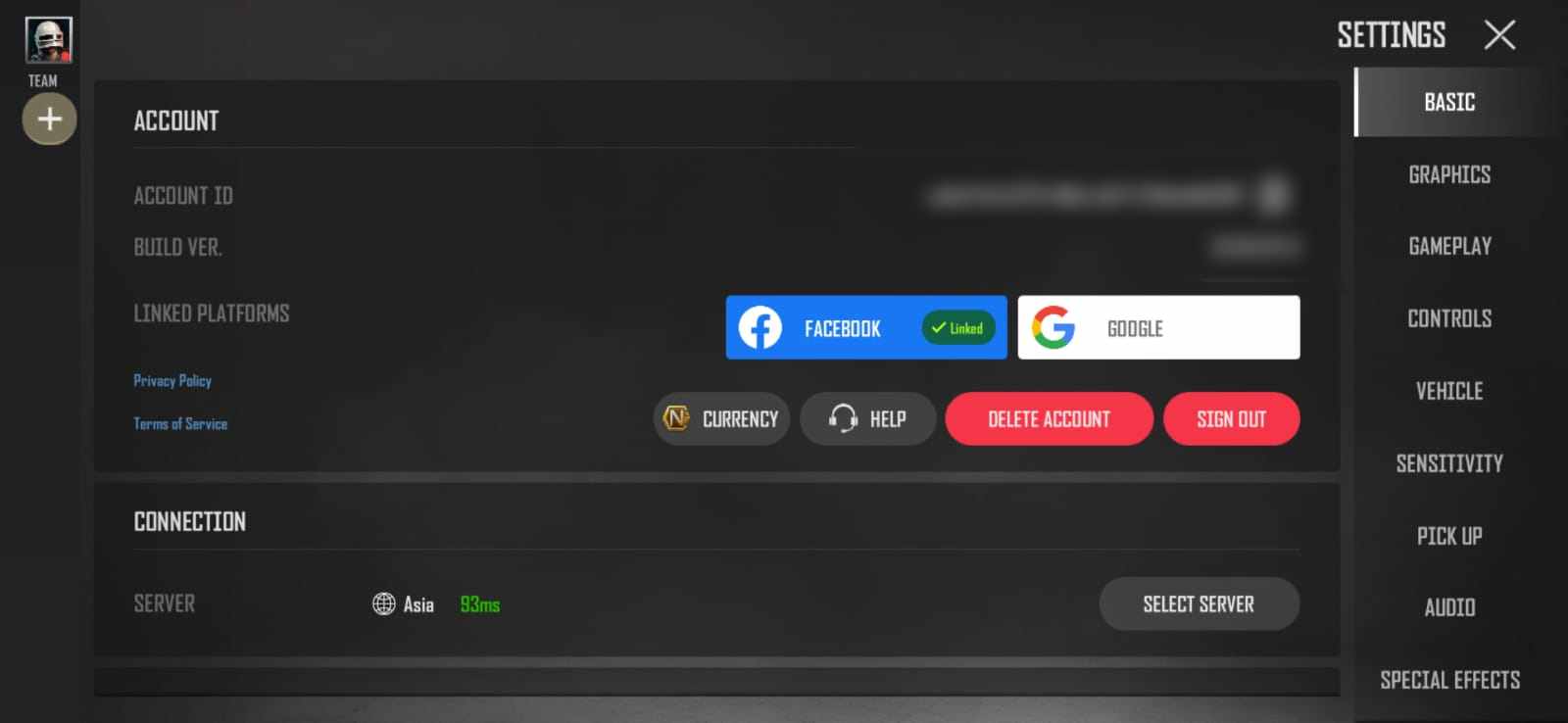 Tap the Three Dots icon in the upper right corner of your Main Menu.

Choose Settings from the menu.
Right-click on the Graphics Tab.
You can see six frame rate options: Low, Medium, High, Very High, Ultra, and Max. The game presently has four visual settings: Lite, Medium, High, and Ultra. Both the PUBG New State max FPS and PUBG New State max graphics tabs have an 'Extreme' setting, which is now greyed out. Regardless, we may expect enhanced graphics and 90fps gaming in the future.
| | |
| --- | --- |
| Low | 20 FPS |
| Medium | 25 FPS |
| High | 30 FPS |
| Very High | 40 FPS |
| Ultra | 50 FPS |
| Max | 60 FPS |
Best Graphics Settings for PUBG New State
We tested these settings on iOS and Android smartphones and can confidently state that they are the best for both flagship and low-end devices. Your mileage, however, may vary: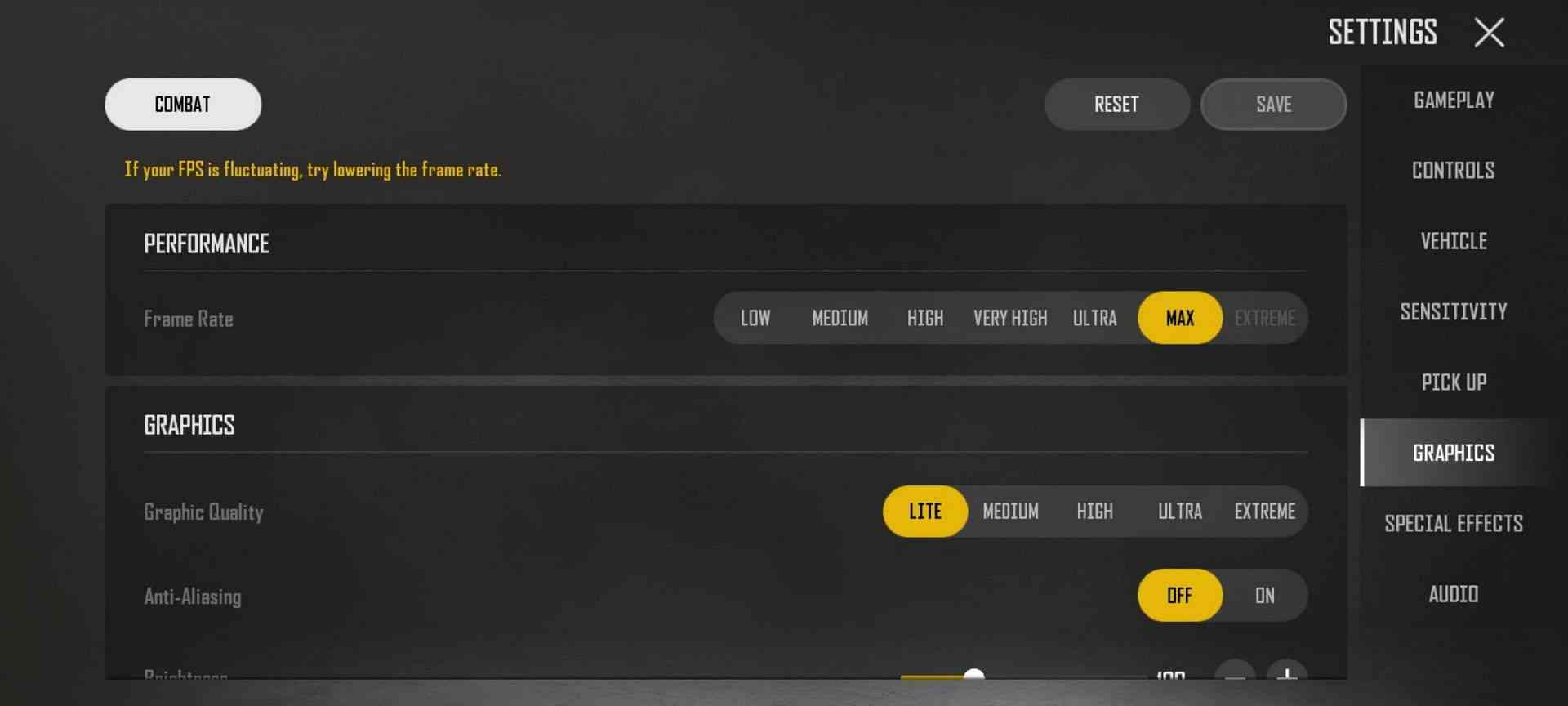 Frame Rate:

Max

, it goes without saying that the greater the frame rate, the better!

Graphics quality:

High

, any higher increases the amount of Bloom in the game, which does not look good.

Anti-Aliasing:

Turn off

. Setting AA to Off boosts the efficiency of high-resolution devices. Keep this On eliminating jagged edges if you have a phone with a bigger screen / poor resolution!

Brightness: Keep this for your own convenience!

Screen Filter:

Contrast

, which improves visibility by incorporating colour!
Tips for Low-End Phone Graphics
If you have a low-end device and experience lag, there are a few tips that can improve your overall frame rate: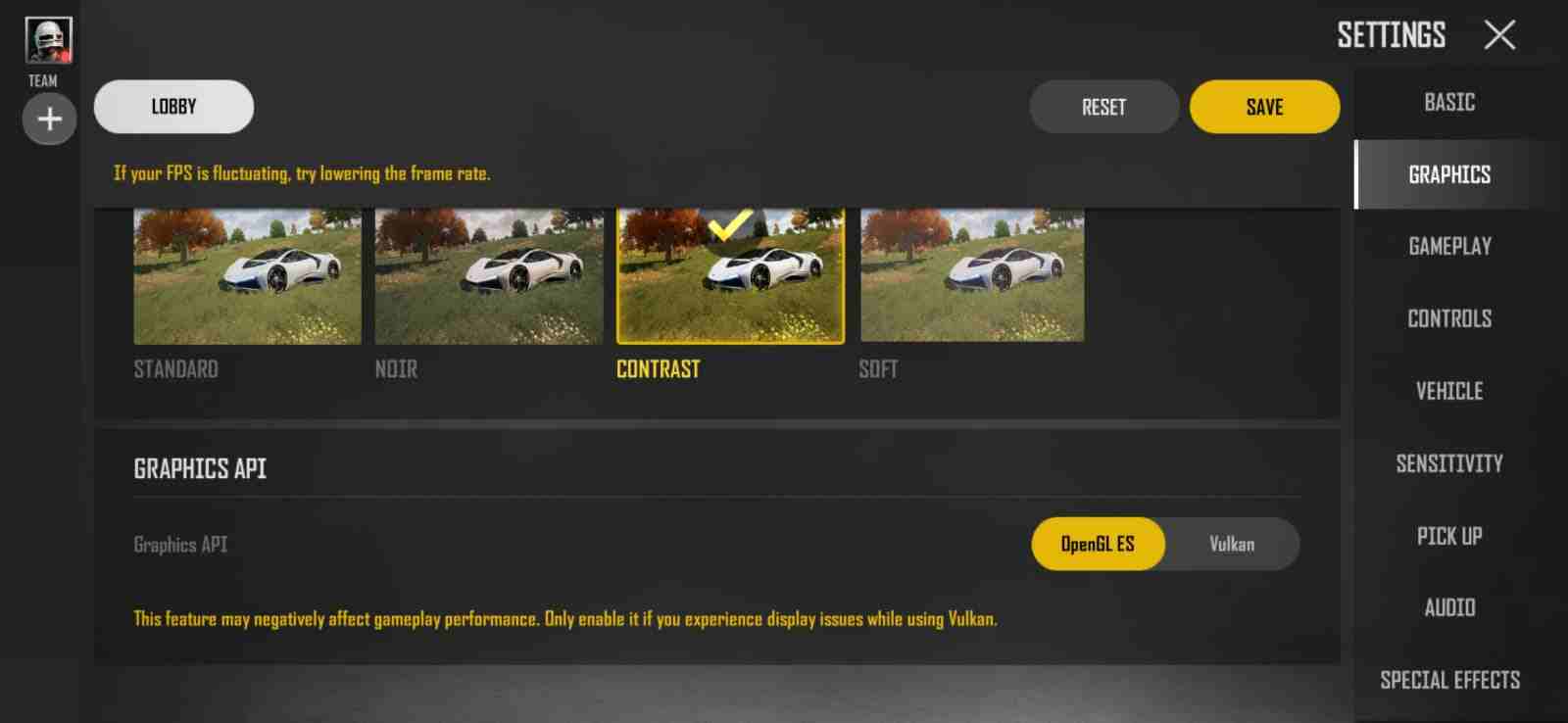 Set

Graphics Quality

to

Lite.

The game may not look good, but it will run significantly faster.

Choose

Open GL

in the

Graphics API

of PUBG New State graphics setting.

Close any apps that are currently running on your phone.

Instead of using a cellular connection, use Wi-Fi. The additional bandwidth will enhance your gameplay!
That's all of our best graphics settings for PUBG New State. Do you want to experiment with your settings? First, try a personalized match!
For more PUBG tips and tricks, follow TechBurner.