A few days ago, Google had teased the all-new Android 11 Features and rolled out the final update to the Google Pixel series devices. Also, some OEMs have revealed the changes that are coming in the latest Android update. One of the well-known smartphone brands, Oppo has announced the new ColorOS 11 update based on Android 11 and also showcased the ColorOS 11 Features as well. If you are a ColorOS user, be ready to play with the new ColorOS 11 Features. In the meantime, we have tried to gather some information about the new ColorOS 11 update. In this article, we will be sharing the ColorOS 11 Devices List. Also, we will be talking about the ColorOS 11 Features and ColorOS 11 Download Size. So, without any delay, let's get started with ColorOS 11 Features first.
ColorOS 11 Update
ColorOS Global is going to release the all-new ColorOS 11 update along with the Android 11 update. The new ColorOS 11 update comes with its own set of changes built upon the "Make Life Flow" concept. The ColorOS 11 update has many changes i.e. UI, Always-On Display (sadly this is only for AMOLED Displays), New Themes, Wallpapers, Fonts, Icons, Ringtones, and a lot more stuff.
ColorOS 11 Features
We know that you all are eagerly waiting to know the ColorOS 11 Features. The new ColorOS 11 includes insane features, which would be helpful in our day-to-day tasks and make our work easier. So, let's have a look at our ColorOS 11 Features right now.
Enhanced Dark Mode
In the upcoming ColorOS 11 update, we will be able to customize the Dark Mode with three colour schemes by adjusting contrast levels according to the preference.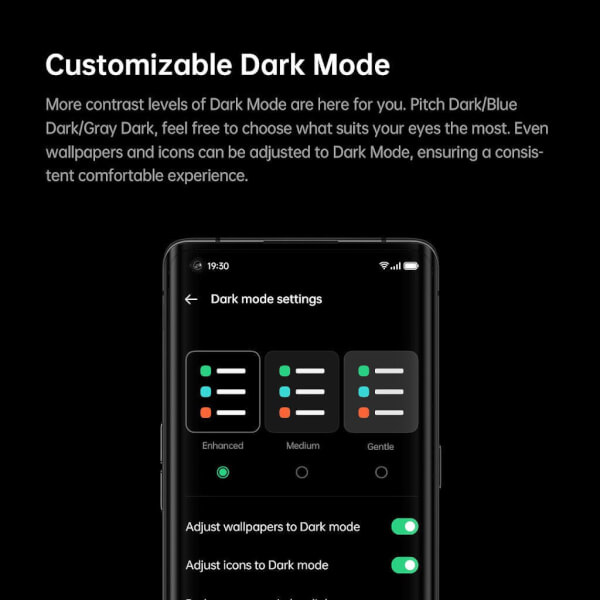 OPPO Relax 2.0
In the new ColorOS 11 update, Oppo has added a new feature called OPPO Relax 2.0. OPPO Relax 2.0 lets us create soothing and pleasing sounds from the extensive collection of ambient sounds which are available in their gallery.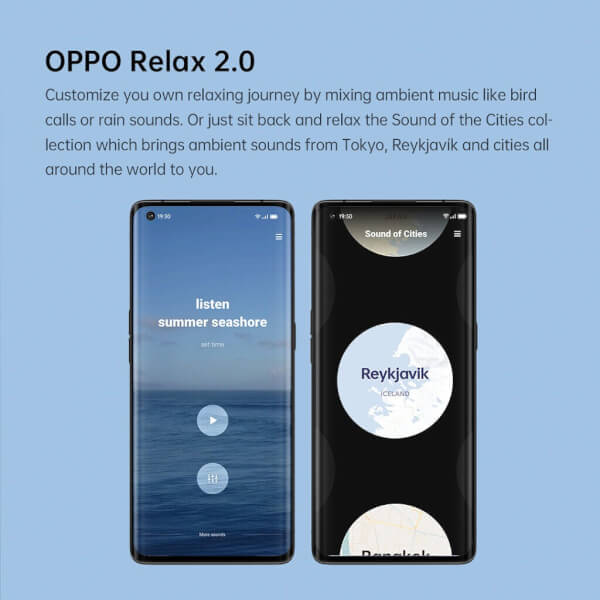 Three-Finger Translate
This Three-Finger Translate feature is powered by Google Lens. It allows us to fetch and translate text through a simple screenshot taken with the help of a Three-Finger gesture. For instance, after you take a Three-finger Screenshot, you will see an Option called Translate which will take you to the Google Lens page and then the rest of the work will be carried out by Google Lens.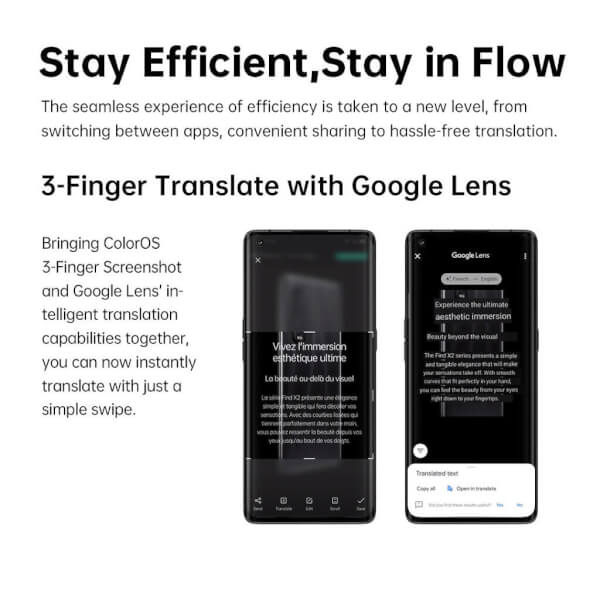 Flexdrop
Flexdrop makes multitasking easier and advance. This feature will allow us to resize any application into a small floating window. This will be helpful to use more than one application at a time. For instance, with the help of this feature, we will be able to read a book in PDF format and also watching YouTube videos at the same time.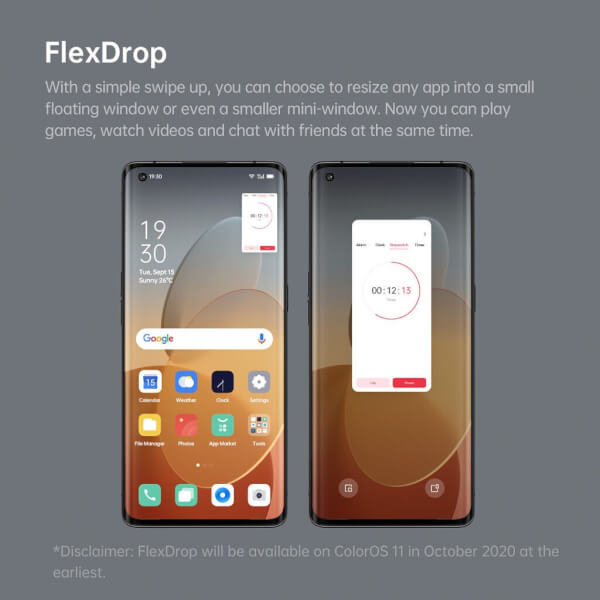 Super Power Saving Mode
With the help of Super Power Saving Mode, we would be able to run 6 applications when there is less battery available. On the other hand, sometimes we charge 0ur phones throughout the night and forget to turn off the charger. However, nowadays all smartphones come with an Auto-Turn off feature, which stops the charging automatically once it reaches 100%. But now, Super Power Saving Mode will make it more advanced by pausing the charging once it will reach the 80% mark and then again resume the charging when the user will wake-up using the help of Artificial Intelligence.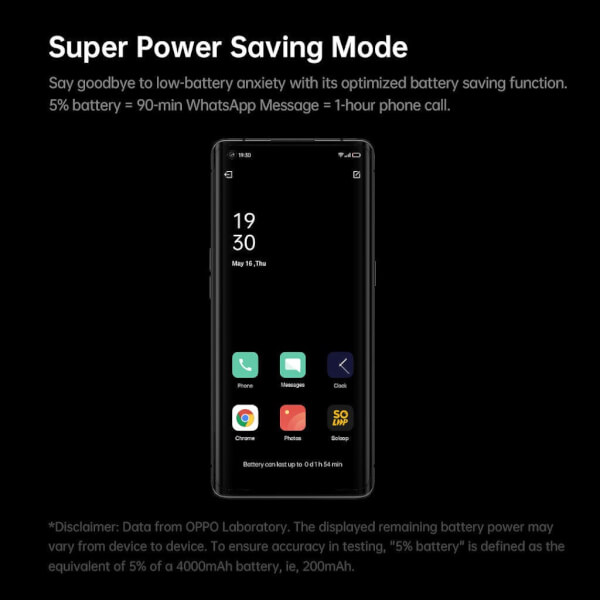 Enhanced Performance
OPPO claims that they have introduced UI First 2.0 with ColorOS 11. They have boosted the RAM utilization by 45%, improving the response rate by 32%, and the frame rate by 17%. Also, the apps reloading time have also been reduced.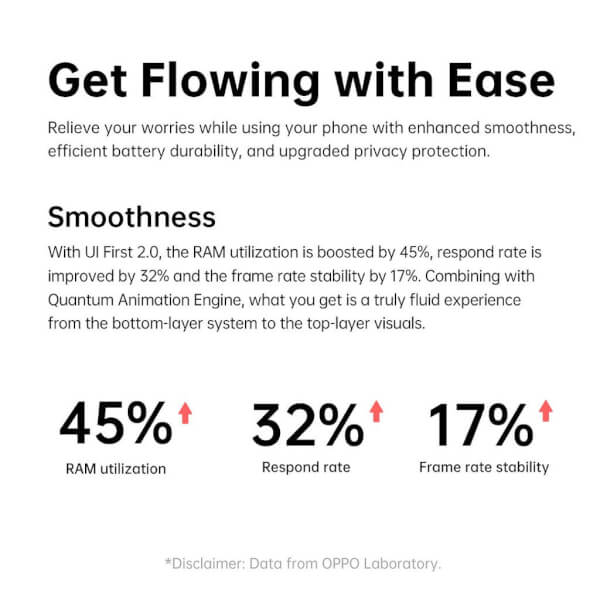 Private System
In the upcoming ColorOS 11, Oppo has added some privacy and security features as well. The new feature is called Private System which will create a separate "system" from where we would be able to run a second version of installed apps and it will store the data independently. This means that the data of both systems will be stored separately. We had also seen the same feature in Samsung and Mi smartphones as well.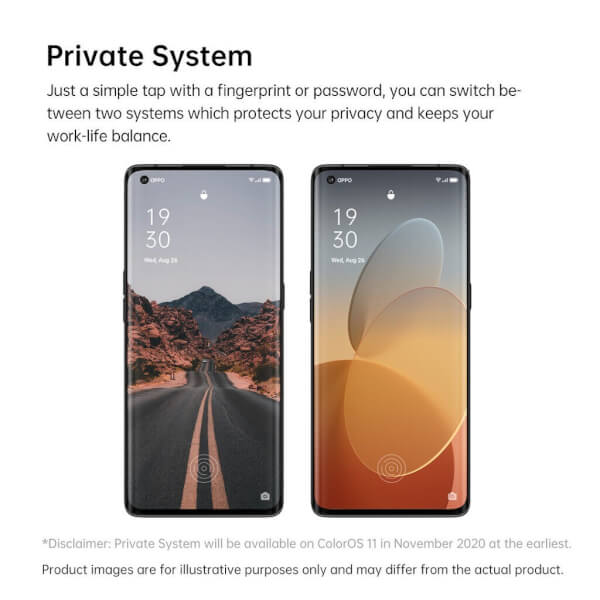 Android 11 Features
Here are the top features of Android 11:
Separate Conversation Section
Sometimes, we miss notifications of important emails, messages, etc. In Android 11, Google has divided the notification panel into three different sections i.e. Conversations, Alerting, and Silent. Now, whenever we will receive messages, it will show up in the conversation section and so on. After the new ColorOS 11 update, we won't miss important notifications anymore. Also, we can even prioritize them according to our needs. For instance, we can give a higher priority to our work messages and then others.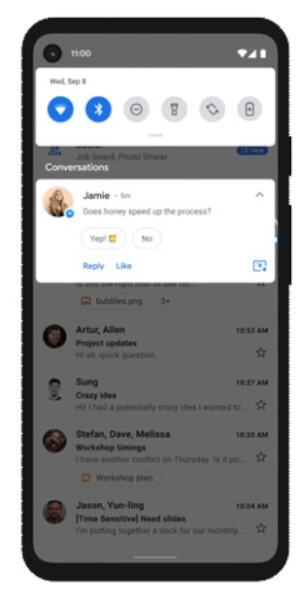 Chat Bubbles
We will now be able to place our chats in a small bubble, that will appear at the top of apps. You must have seen the same with Facebook Messenger Chat Heads as these Chat Bubbles is kind of same as those Chat Heads. We will also be able to expand the message by just tapping on the bubble itself. Also, we can minimize it by just tapping again on the bubble.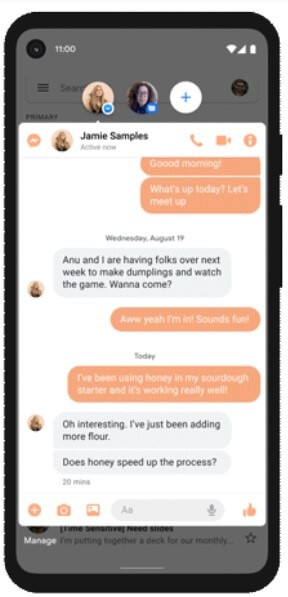 Screen Recorder
Earlier, we had to download any third-party Screen Recording apps from the Play Store. But now, Android 11 is featuring a new inbuilt Screen Recorder. The Screen Recorder feature will be present in the power menu and in the main menu as well.  Moreover, we can also customize its settings by selecting whether it should record our taps or not. Let's move ahead to the most interesting feature from the list of ColorOS 11 Features.
One-Time Permissions
We think this is going to be the most helpful feature among all the ColorOS 11 Features. In the new Android 11 update, we will get the "Only this time option" while opening an App for the first time in the Permissions option. Only One Time permission will run for one session only. When we permit them, the app will use our permission only until we are using the application. As soon as we close the app, the permission will be denied.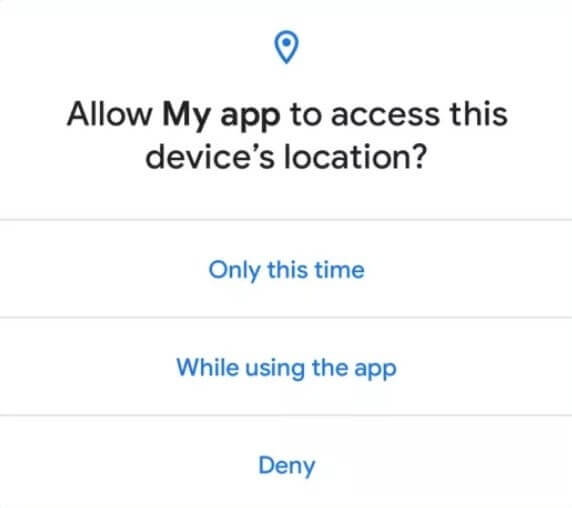 Smart Device Controls
This time Google has made some interesting tweaks in the Navigation Menu and added some useful alternatives. Apart from the usual Power and Reboot options, now we will be able to control up to six smart home appliances from the Power Menu itself. Yes, it is kind of a cool feature that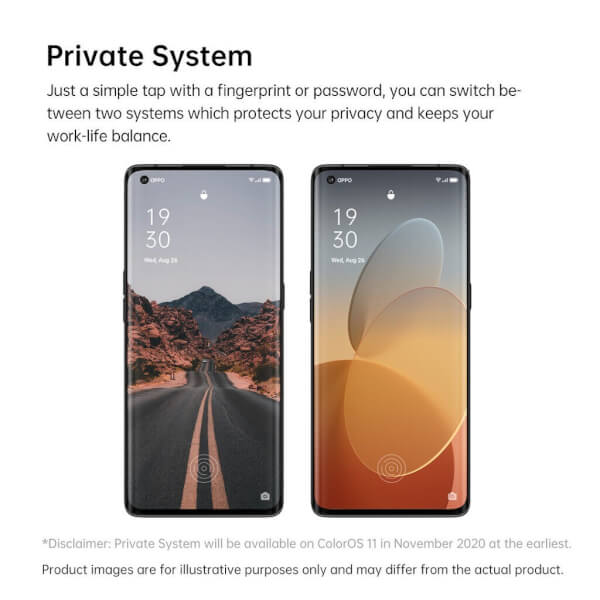 will save our time by not going to settings and then head over to the needed option. From the same power menu, we can also Pay using NFC with our Debit Card and Credit Card. Now, let's check out other ColorOS 11 Features.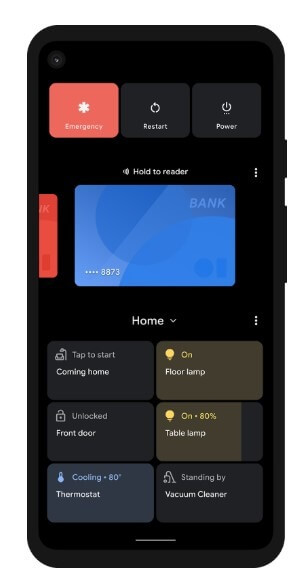 Notification History
Sometimes, we clear the notification before looking to them and later on realize that those notifications were important. With Android 11, we can now see the Notification History as well. If we miss any notification, we can see it later as per our convenience. To use this feature, we just need to enable some options. We need to go to Settings > Apps & notifications > Notifications > Notification history and there we can access all out notification of a day.
Media Controls
We all listen to songs now and then. With Android 11, it would be more pleasant to listen to songs on any device we want. For example, we will be able to switch to our Google Home Speaker from the Mobile or to any Connected headphones. This feature is handy if you have a lot of Output Devices connected with your phone.
ColorOS 11 Devices List
Here are the ColorOS 11 Devices List, which will receive the brand-new ColorOS 11 update:
Oppo Reno 4

Oppo Find X2

Oppo Find X2 Pro

Oppo Ace2cccc

Oppo Ace2 EVA

Oppo F11

Oppo F11

Pro

Oppo A1k

Oppo A9 (2020)

Oppo A9x

Oppo A92s

Oppo A52

Oppo K3

Oppo Reno 5G

Oppo Reno Z

Oppo Reno2 Z

Oppo Reno2 F

Oppo Reno2

Oppo A5 (2020)

Oppo Reno A

Oppo Reno Ace

Oppo K5

Oppo A11

Oppo A8

Oppo A91

Oppo Reno3

Oppo Reno3 5G

Oppo Reno3 Youth

Oppo Reno3 Pro

Oppo Reno3 Pro 5G

Oppo F15

Oppo A31

Oppo Find X2

Oppo Find X2 Pro

Oppo Find X2 Lite

Oppo Reno

Oppo Reno 10x Zoom 
ColorOS 11 Download Size
The download size of ColorOS 11 is not confirmed yet. However, it could be around 2.3GB or maybe up to that. Also, the ColorOS 11 Download Size may differ from device to device. In general, the major update size varies around 2-3 GB in all the devices. So, you can expect the same with the ColorOS 11 too.
So, we hope you all liked the ColorOS 11 Features. We will see you in the next article. Till then, "Be Safe and Be Happy".
That's All For Today. Stay Tuned With TechBurner For More Tech Stuff.