Instagram is one of the best social media platforms with millions of engaged users. We use Instagram more often to share memories, branding for business, and multiple other things.
To enhance users' experience, Instagram has introduced a new powerful feature for its users. 

Instagram has launched a new feature called Pronouns. This feature helps us to add pronouns in our Instagram profile so that the third person can identify our gender. 
We know you are eagerly waiting to use this brand-new feature called Pronouns. In this article, we have made a quick guide on how to add pronouns on Instagram? 
Later in this article, we have also explained what is pronouns on Instagram? 
So, without any further ado, let's get started.
What Is Pronouns Feature On Instagram?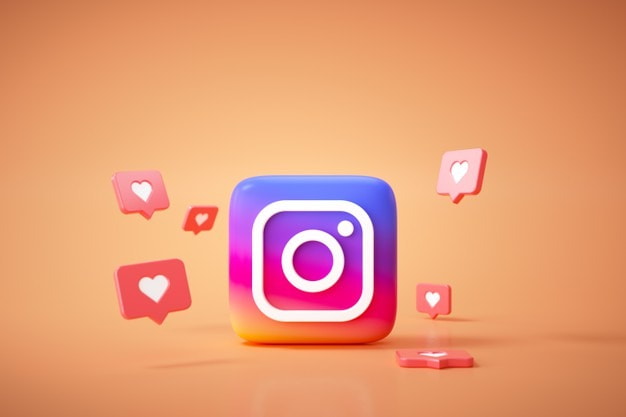 A Pronoun is a word that takes the place of a noun — for instance, he, she, they, someone, who, etc. We know the similar definition has also been printed in your school's grammar notebook. We often use pronouns in storytelling. Let say; He is eating dinner, instead of Harshit is eating dinner.
Because using exact words in a story can degrade its value and strength. Now, you must be thinking about how this feature will work on Instagram.
You can use this feature easily, as you use pronouns in your daily life. If you are a girl, then you can add pronouns that represent a girl, and vice versa on your Instagram profile. Let's understand this with an example.
You might have seen people adding She, Her, or He, Him in their profile's about section. I've seen them many times. Now, Instagram has officially brought this feature, so you do not need to give more space to add pronouns separately in your bio.
Instagram has come up with a new feature to add pronouns without acquiring extra space in your biography section. I would love to use this feature. Would you?
Types Of Pronouns Available On Instagram
This feature is still in the beta phase. It means some of you might not be able to use this helpful feature. In case if you have access to this feature, then you are good to go. There are a few pronouns available as of now, which you can use in your bio. Have a look at them.
co / cos

e / ey / em / eir

fae / faer

he / him / his

she / her / hers

mer / mers

ne / nir / nirs

nee / ner / ners

per / pers

they / them / theirs

thon / thons

ve / ver / vis

vi / vir

xe / xem / xyr

ze / zie / zir / hir
How to Add Pronouns On Instagram Profile?
As we mentioned earlier, this feature is still in the beta phase. So, do not be sad if you do not have access to this feature. Though, if you have got this feature. Then you can follow the given steps to add pronouns on Instagram profile.
Step 1. Click on Edit Profile.
Step 2. Now, select the Pronouns section.
Step 3. Afterward, add the pronouns which represent your gender.
Step 4. You can even choose whether your want to make pronouns public or private.
Step 5. In the end, Click on Save.
Voila! Now, you can see the pronouns are visible on your profile.
How to Request Pronouns From Instagram?
Instagram hasn't yet added all the pronouns. They are updating their pronouns list as per users' request. Instagram has created a form where you can request multiple pronouns for your Instagram account.


Follow the given steps to know.
Step 1. Paste the given link in your browser – https://help.instagram.com/contact/3827467694039713
Step 2. After that, add pronouns you want to request in the provided field.
Step 3. Now, add your Instagram username in the provided field.
Step 4. Then, click on Send
Voila! After a few days, your requested pronouns will be made available to you.
When Will Pronouns Launched In India?
As of now, this feature is only available for a few countries. Moreover, this feature isn't present in India. The pronouns feature will be launched in other countries, including India, in the coming weeks.
 In this article, we have figured out how to add pronouns on Instagram profiles. Moreover, we have also discussed what the Pronouns feature is all about and how it will work.
Keep Visiting TechBurner For More Stuff.