Covid 19 has caused a great impact on our daily lives and it's been over one and a half years since it started. To make sure you are safe during the pandemic, taking the Covid vaccination is advisable. Over 10.5% of people are fully vaccinated and every day the numbers are increasing in India. However, to get vaccinated, you have to get your registration from the CoWIN website. Well, you can now directly book Covid vaccination straight from your WhatsApp. In this article, we are going to tell you how to book Covid 19 vaccine appointment on WhatsApp. You just have to follow some easy steps and you will be able to book a vaccination appointment on WhatsApp. To book a vaccination appointment on your WhatsApp, you just have to follow a simple procedure. So, without taking any more time, let's get started.
How to Book Covid 19 Vaccine Appointment On WhatsApp?
Here's how to book Covid 19 vaccine appointments on WhatsApp. Just follow some easy steps to book your vaccination appointment directly from WhatsApp:
Step 1. Open your smartphone's contacts and save the MyGov Corona Helpdesk WhatsApp number +91 9013151515.
Step 2. Now open WhatsApp on your smartphones and look for My Gov Corona Helpdesk chat inbox.
Step 3. In the inbox type "Book Slot".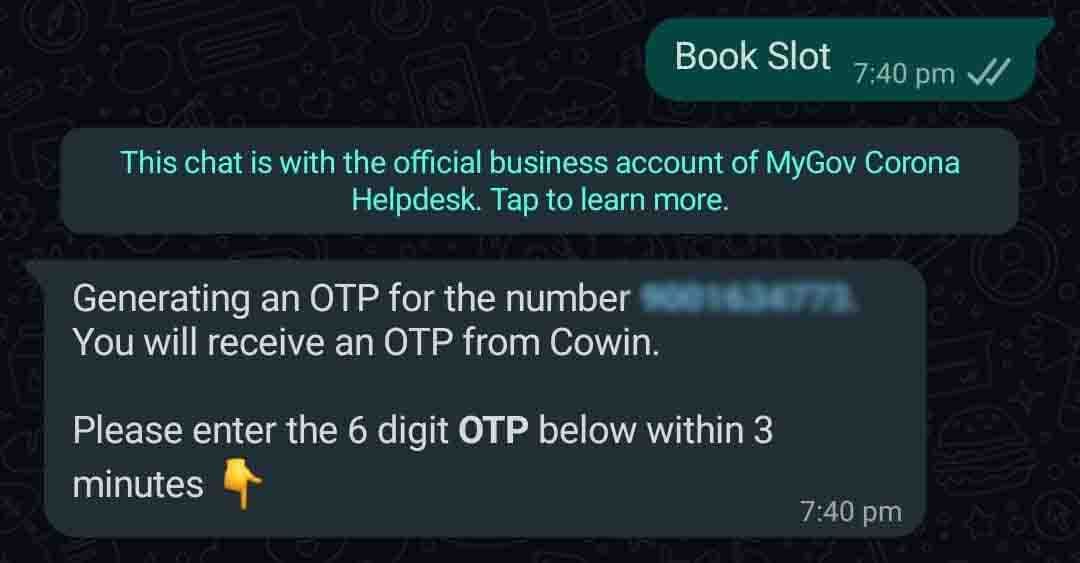 Step 4. After that, you will receive an OTP on your registered number.
Note: You must enter the OTP within 3 minutes.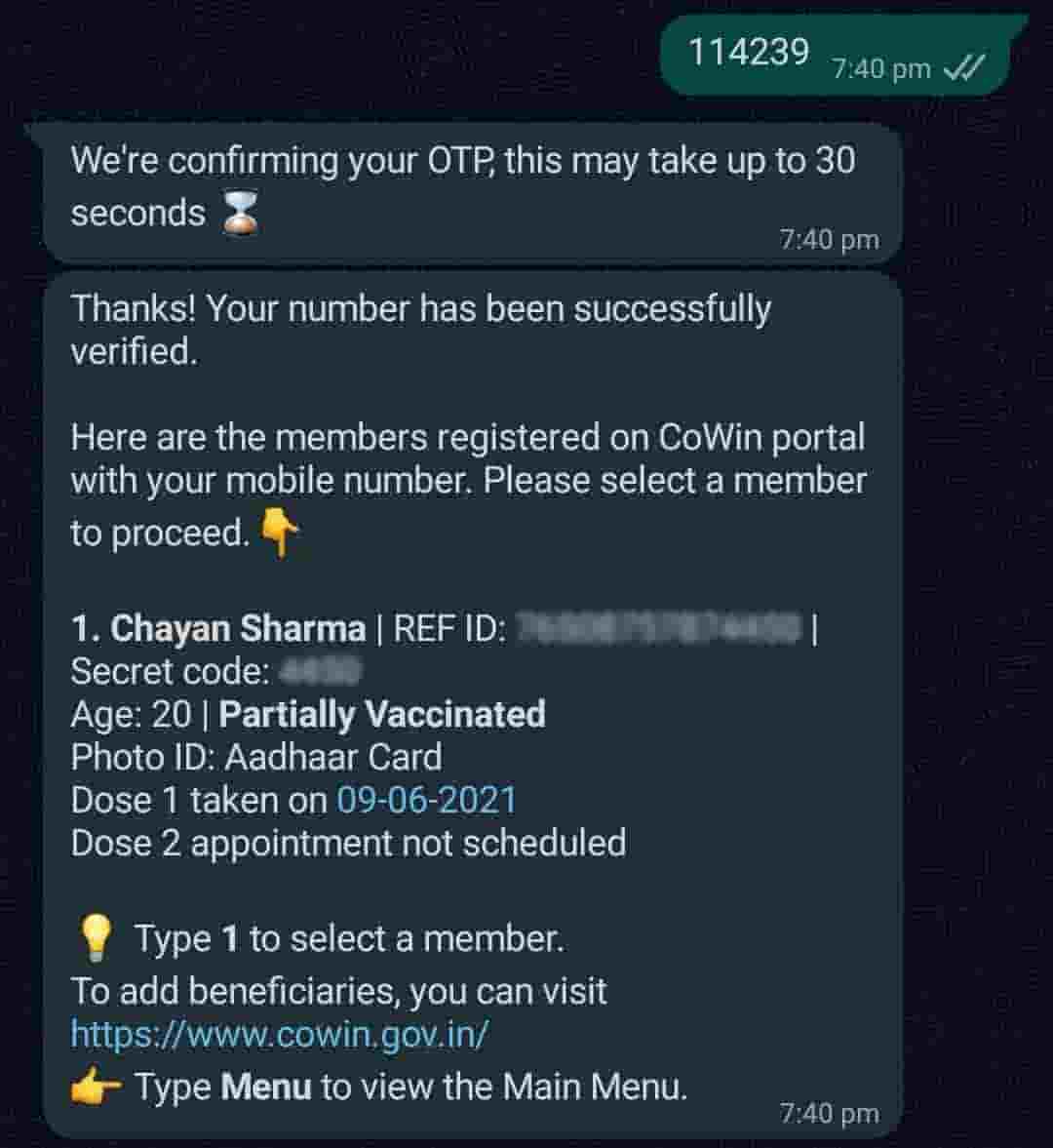 Step 5. After you type the OTP in the inbox My Gov Corona Helpdesk will show you all the people that you have registered with the number.
Step 6. Just type the number of whom you want to book the vaccine slot.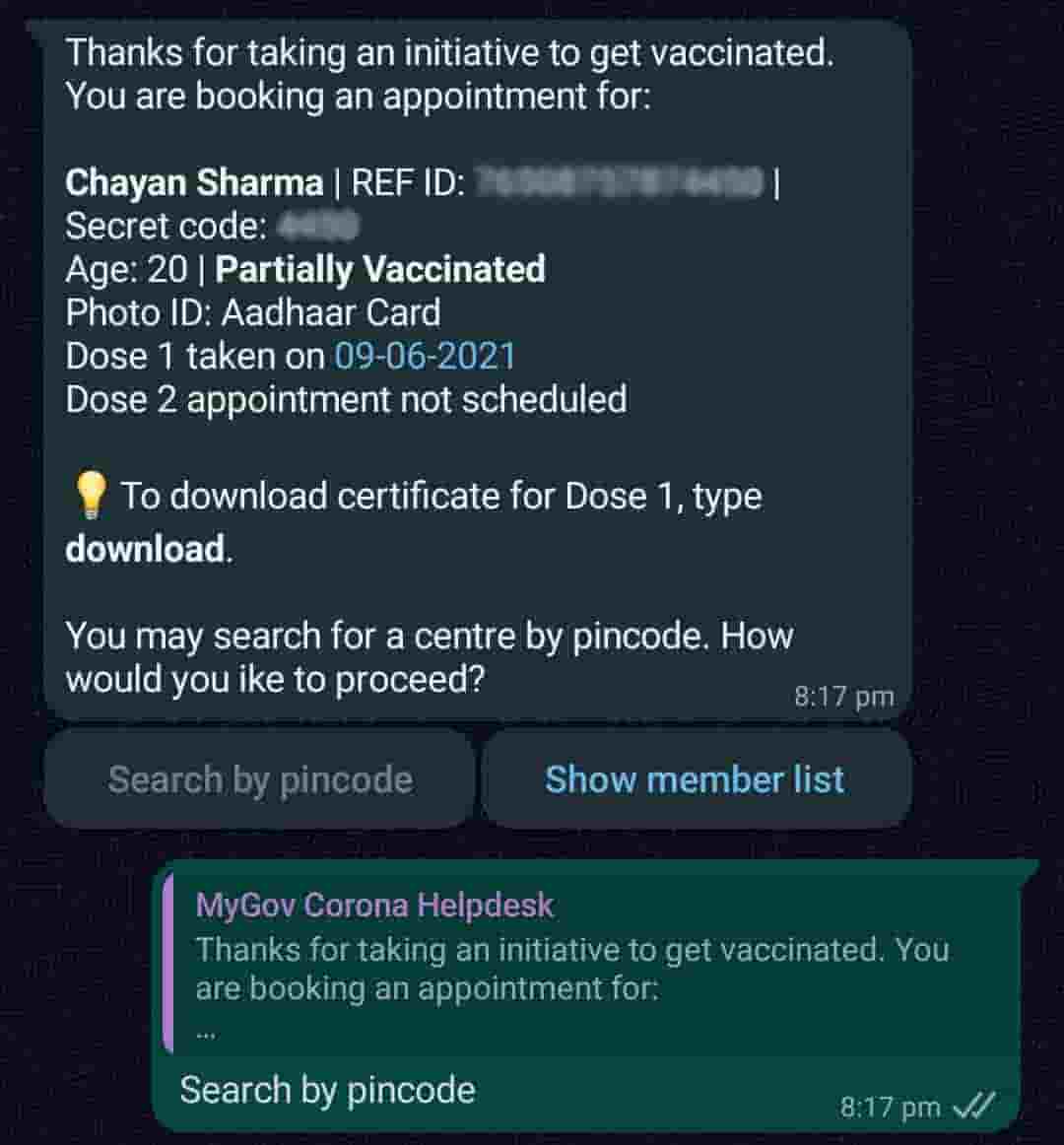 Step 7. After that, you will receive two options "Search by Pincode" and "Show member list". Select the desired option on the screen.
Step 8. Now My Gov Corona Helpdesk will ask you whether you want to search for a paid vaccine, free vaccine, or any, select the one you want to make an appointment for.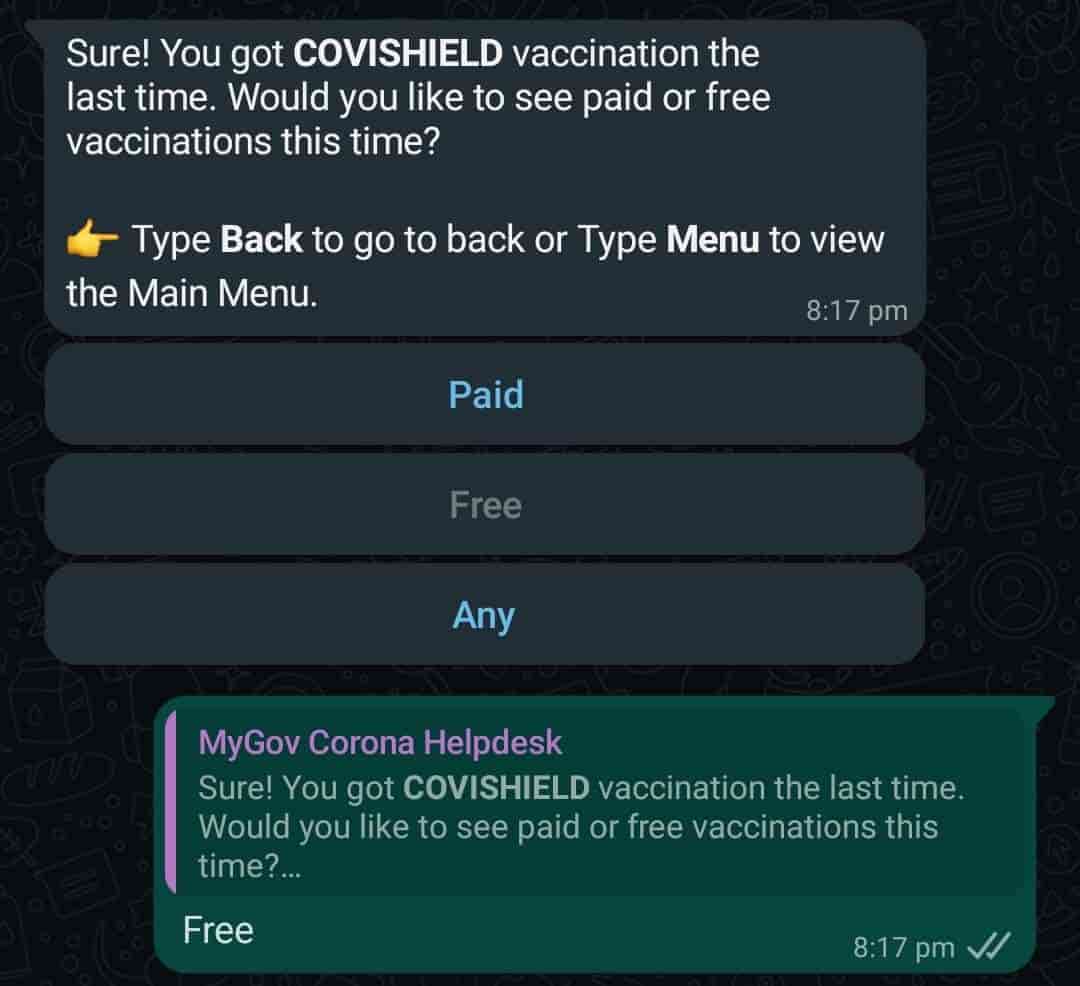 Step 9. After selecting the option it will ask you for the Pincode just fill the Pincode and you will see all the available Vaccination Center where you can take the dose.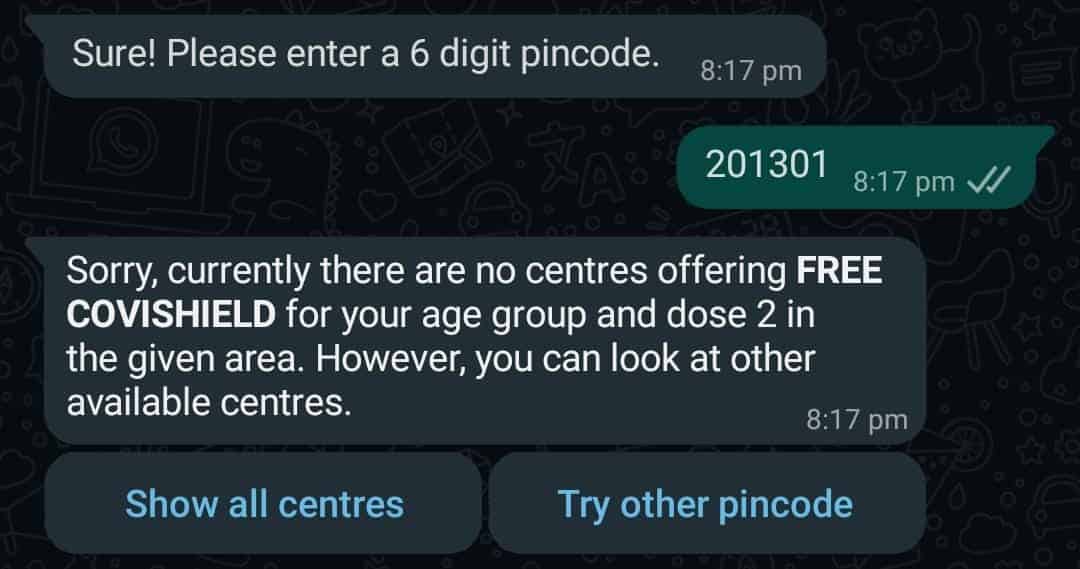 Step 10. Just fill in the center no. where you want to take the dose and your appointment will be scheduled according to your time preference.
That's All For Today. Stay Tuned To TechBurner For More Stuff.