We all love the pure Stock Android experience of Google Pixel lineup. It comes with the untouched version of Android, which is clean and minimal. On the other hand, most of the Custom UI is filled with some sort of layer on top of it. While some people like it, others don't. So, in this article, we are going to talk about how to turn any Android Smartphone into Pixel. There are three simple steps; by following them, you can Pixel-ify your Android smartphone. Additionally, you can further customise with two extra steps. Pixel 4 Pikachu Wallpaper is cool, so we will also be talking about how to download Pixel 4 Pikachu Wallpaper. So, without further ado, let's get started.
How to Turn any Android Smartphone into Pixel
You can get Pixel-like home screen in just three simple steps.
Step 1
First of all, you will have to download two apps from Google Play Store.
Lawnchair 2 – Download
Pixel Q Icon Pack – Download
Step 2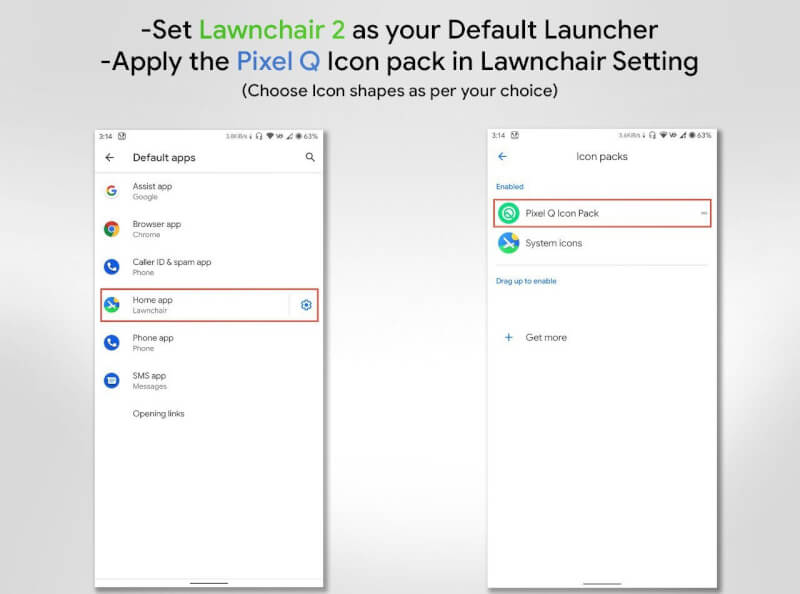 Now, go into phone Settings and set Lawnchair 2 as a default launcher.
Open Lawnchair settings and select Pixel Q icon pack.
Additionally, you can also change Icon shape and size from the settings. Not just icons but you can change the look and feel of look of the launcher from the settings.
Step 3
Now, your phone starts looking like Pixel. But wait! The wallpaper is missing. You can set the Pixel Live Wallpaper to get the Pixel look.
Download Pixel 4 Live Wallpapers In High Quality [APK]
Download Pixel 4 Pikachu Wallpaper
Pixel 4 has Soli Sensor, and for that reason, it came with an exclusive Pikachu Live Wallpaper. You can download and apply this live wallpaper on any Android phone. XDA member Pranav Pandey has ported this wallpaper. You will have to download these files.
Pikachu Live Wallpapers Zip File – Download
Install SAI from Play Store – Download
Install Google Wallpaper –Download
Now follow the simple step given below.
Open the SAI app and select that ZIP file to install APKs.
Now, open Google Wallpapers app and go into Live Wallpapers and Select Pikachu Wallpaper.
Apply the wallpaper, and you are good to go!
Pixel-ify Your Android Smartphone: Additional Steps
You can further customise your Android smartphone. Follow the additional steps given below.
Pixel Notification Shade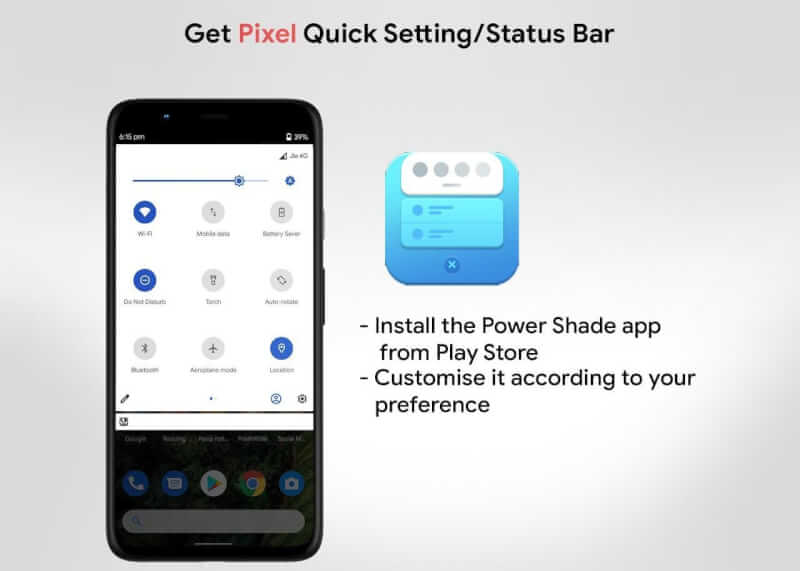 To get Pixel-like or let's say Stock Android-like notification shade, you can use an app called Power Shade.
Install Power Shade app from Play Store – Download
Customise it according to your preference.
Pixel Volume Bar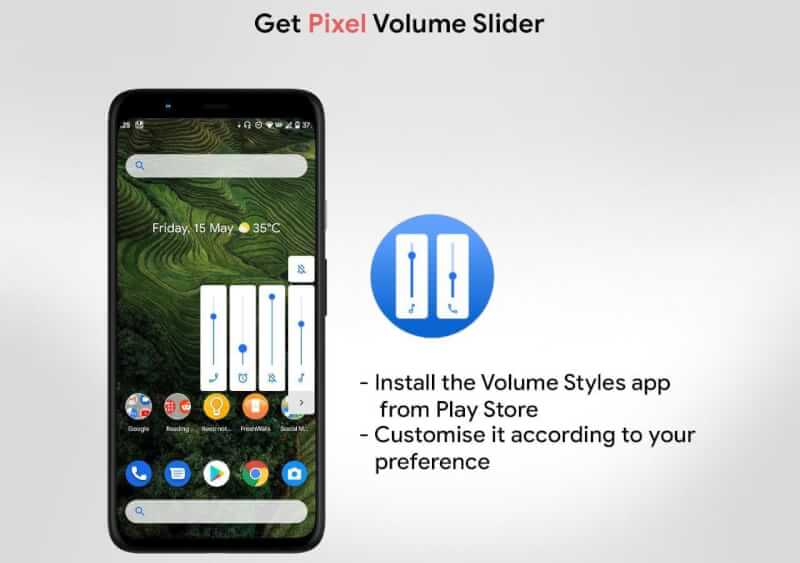 Different custom skin comes with different volume sliders. But you can customise the volume slider according to your preference.
Install Volume Styles app from Play Store – Download
Select the Android style.
Also, you can select various style including iOS 13, OxygenOS, MIUI, Realme UI, Wave and more.
That's pretty much it. This is How to Turn any Android Smartphone into Pixel. Now enjoy your Pixel-ify phone.
Stay tuned with TechBurner for more updates.