Apple is always serious towards the software updates. After the release of iOS 13, they started rolling out continuous update by which it became very smooth and feature pack. Therefore, now they are working on another iOS update which is the iOS 14. The iOS 14 Features many great and exciting things which will give more ease to iOS users. iOS 14 will let you try apps without installing them. If you are an Android user, then you know about it because much of games can be played without installing. So, the same concepts are coming with the iOS 14 New App Store. From the App Store, you can try different apps without installation. Check iOS 14 new features, iOS 14 Release Date along with the iOS 14 Update Size. And, we will also provide you with the iOS 14 Supported Devices.
iOS 14 Features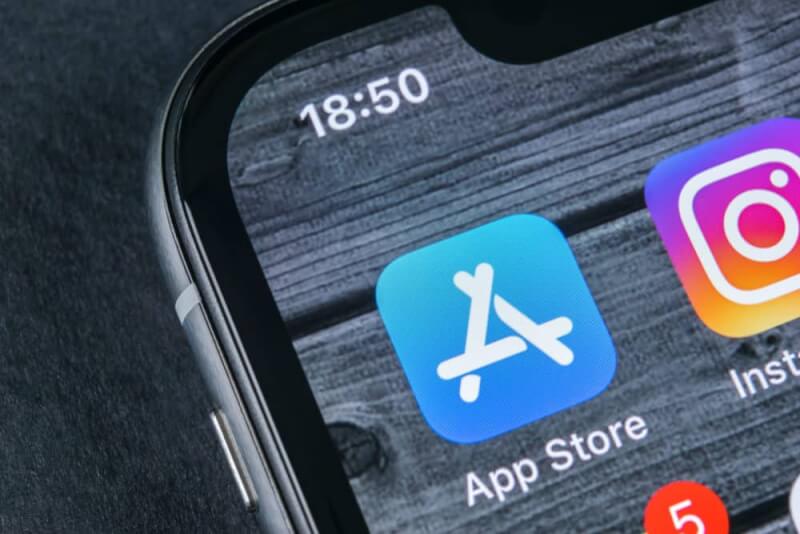 Here are the features which are coming in the iOS 14:
Try Apps Without Installation
Now, iOS users will be able to try new apps but without installing it. The reports came from 9TO5Mac when they analyzed the iOS 14 code. They found that the iOS 14 contains Clip API by which you will be able to try apps without installation. Also, you will be able to try those apps which are not officially available on the App Store. Yeah! You will be able to install apps from the QR Code. If you found some app link from YouTube, then by the iOS 14 and Clip API. Some part of the app will be downloaded, and you will be able to use it from the floating cards. Also, Apple is working on third-party apps, so by it, you will be able to use more apps on your Apple devices. This is one of the iOS 14 new features.
New Home Screen Widgets
The report says that Apple might be working on bringing widgets iPhone's home screen with iOS 14. It means instead of pin widgets like on iPadOS 13, the new widgets on iOS version can be moved around iPhone's home screen. iOS and iPadOS support widgets up to a point, but based on original code snippets it looks like you might be able to add widgets to your Home screens in iOS new version as well. However, at the moment source says the feature could be still be scrapped.
Customizable Wallpaper Settings
Other leaks suggest that more wallpaper options will be added in iOS new update. Firstly, you will be able to add dynamic, flat and gradient options. Similarly, the new panel shows default Apple wallpapers separated by three kinds of collections' 'Classic Stripes,' 'Earth and Moon,' and 'Flowers'. So, these two iOS 14 features most likely to be introduced in the final build.
App Switcher
A leak reveals supposedly shows an internal build of iOS 14 where it sports a new app switcher layout similar to the one on iPadOS. Rather than the current switcher that switches apps out like a deck of cards. Subsequently, this one shows four per screen with a smaller image of each.  The leak might not be genuine, and even if it is, the presence of a feature in an internal build does not mean it will be available in the finished version. In short, Apple might just be trying it out this new app switcher.
iOS 14 Supported Devices
Here are the expected devices to get the iOS 14 Update:
List of Supported iPhones
iPhone 11 Pro
iPhone 11 Pro Max
iPhone XS
iPhone XS Max
iPhone XR
iPhone X
iPhone 8
iPhone 8 Plus
iPhone 7
iPhone 7 Plus
iPhone 6s
iPhone 6s Plus
iPhone SE
iPod touch (7th gen)
List of Supported iPads
iPad Pro 12.9
iPad Pro 11
iPad Pro 10.5
iPad Pro 9.7
iPad (7th Gen)
iPad (6th Gen)
iPad (5th Gen)
iPad Mini (5th Gen)
iPad Air (3rd Gen)
iOS 14 Release Date and Beta Schedule
Given last year's significant iOS updates came out on September 19, one day before this year's new iPhone launch. It is expected that iOS 14 will launch in late September 2020. That will be just in time for the start of the iPhone 12, which will be the first phones to get the next iOS.
In conclusion, Apple follows prior years it will likely unveil iOS 14 at its annual WWDC conference. WWDC 2020 will probably be in June moreover it will also open the initial developer beta on the same day. Therefore, the first public beta will follow later in the month, and will finally accordingly get new beta updates after the developer versions.
That's All For Today. Stay Tuned To TechBurner For More Stuff.