One of the most popular smartphone brand, Samsung recently unveiled their latest flagship for 2018, The Samsung Galaxy Note 9 and like every year Samsung has nailed the specs this time with top of the line internals! So what makes it so special to stand apart and worth purchasing?
So the Samsung Galaxy Note 9, being a flagship has all the updated specs, Snapdragon 845, 8GB RAM, AMOLED Display and what not!  As of now, it competes with the OnePus 6, Pixel 2 XL, iPhone X and their own Samsung Galaxy S9, so let's break it down why?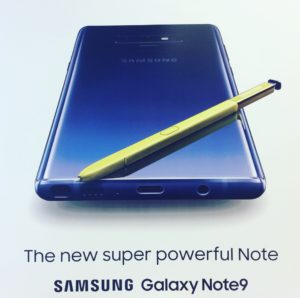 Display
Samsung is no doubt the best display makers, period! And as similar to their usual flagships like the Note 8 or S9,  Samsung has used an AMOLED Panel on the Galaxy Note 9 as well! and as expected it is the best display available on a Smartphone as of now as said by every reviewer. Punchier colors, deep blacks, and good color calibration do make this display not to miss for consuming media. Technically its a 1440 x 2960 pixels, 18.5:9 ratio display with pixel density of about 516 PPI.
S-Pen
S-Pen is one of the reasons why Samsung's Note series of phones are famous for and so does it makes a return on the Note 9 with a couple of extra features packed in this time. So, the majority knows what the S-Pen is used for, let it be an on-the-go drawing for someone or a random fun play GIF to play for the other. However, this time the S-Pen has Bluetooth connectivity as well and the 40mAh battery powering it charges while keeping inside the phone in very short time so it should be pretty handy at times as it can be used as a Shutter Button for the camera-app and can be also used to switch between Front and Rear Cameras!
Camera
Yet another department where Samsung has nailed this time, dual Camera set up to the Rear i.e., 12MP + 12MP cameras, both optically stabilized. The Primary lens is having that variable aperture from the Samsung Galaxy S9 ie., it can switch between f/1.5 to f/2.4 depending upon the situation. The secondary camera is a zoom lens with a f/2.4 aperture for 2X Optical loss-less zoom which should be highly appreciated considering the fact of such a great picture quality along with it utilizes the second camera as a telephoto which is simply awesome.
Battery
The major aspect of a smartphone where Samsung has actually listened to the audience from the previous generation as everyone knows that the last generation Note 8 had a comparatively lesser capacity battery but this time, the capacity has been increased to 4,000mAh which is great considering those power hungry specs as it should be able to last a day.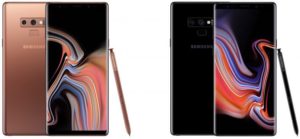 So, the Samsung Galaxy Note 9 checks all the major boxes and some extras like 512GB of Internal Storage (that too expandable), S-Pen or those amazing cameras so it gets a huge thumbs up and worth picking up for the price considering a flagship device!
Buy [amazon_textlink asin='B07G8C2SG5′ text='Samsung Galaxy Note 9 128GB' template='ProductLink' store='techburner-21′ marketplace='IN' link_id='64d365bc-a38a-11e8-952e-8f4a8cce25e5′]
Buy [amazon_textlink asin='B07G864QZ9′ text='Samsung Galaxy Note 9 512GB' template='ProductLink' store='techburner-21′ marketplace='IN' link_id='745ce774-a38a-11e8-92cc-a7f67d645aaf']