Realme is a brand known for updating its devices frequently. In the first quarter of 2020, smartphones like Realme 3 Pro and Realme X got the Android 10 update. Now, Android 10 for Realme 2 Pro has been announced on a trial basis. Realme 2 Pro Android 10 update will also include Realme UI, which is a refined version of ColorOS 7. Moreover, the Android 10 update for Realme 2 Pro was announced on the Realme's Forum Page. Stay tuned to know more about Realme 2 Pro Android 10. We will also provide you the information regarding how to download Android 10 beta for Realme 2 Pro.
Realme 2 Pro Android 10 Update Beta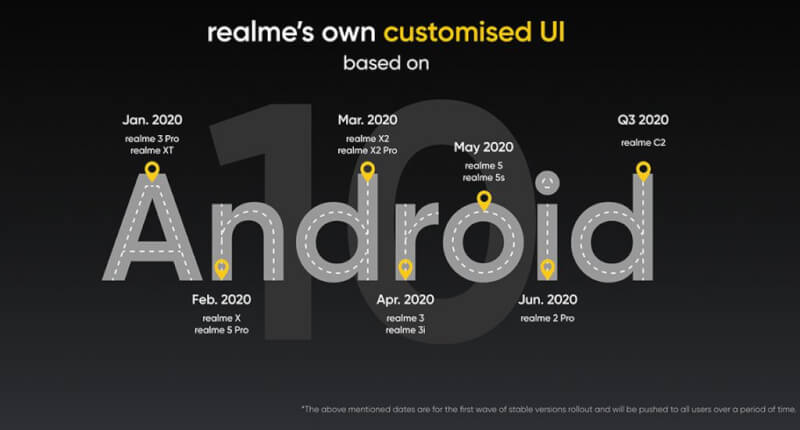 Realme users were expecting the Android 10 update from the very start. The Realme 2 Pro Android 10 beta update announcement has given a big relief to the users. According to Realme, only a few phones will receive the Android 10 for Realme 2 Pro beta update. The Realme 2 Pro Android 10 update could also have some other effects on the device The Android 10 beta version will run on Custom Skin Realme UI. The UI is much comparable to Color OS 7. However, the beta version update has some demerits. Once users opt for the update, they will not be able to go back to the previous version.
Android 10 Update For Realme 2 Pro
According to the Realme Community, the user must have at least 5GB of storage space free to install the Realme 2 Pro Android 10 update. However, this beta update will bring some minor bugs and instability as it is still in the early stages of development. After installing the update, you can enjoy all the features including Dark Mode and Digital Wellbeing. Moreover, it is recommended to update all the apps to their latest versions as older versions may not support the changes introduced in this update.
Unfortunately, rooted devices will not receive the beta Android 10 for Realme 2 Pro update. Due to various factors such as network and communication, the update is not fully guaranteed to work on every user's device. Therefore, many will have to wait for the final Android 10 for Realme 2 Pro update.
Read More | Realme X2 Pro Android 11 Update Early Access [Join Beta]
Download Android 10 Beta For Realme 2 Pro
You can download Android 10 Beta for Realme 2 Pro by following the steps given below: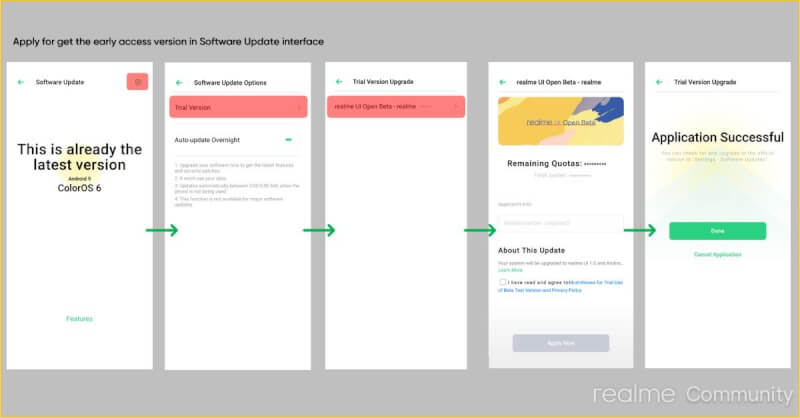 Make sure the battery level is at least over 60%.
The device must be on the latest ROM version RMX1081EX_11.C.31.
Go to Settings and select Software Update.
Tap on the gear icon on the top right corner.
Here, open the Trial Version section as shown and enter the required details.
Lastly, click on Apply Now to submit your request.
You are now good to go for the Android 10 Update for Realme 2 Pro.
Stay Tuned To TECHBURNER For More News.