Android 11 is not so far from launch, and we have seen two developer previews already. Now, the third Developer Preview is out, and it packs some exciting new features. Most likely, it is the last preview and after this Beta build of Android 11 will arrive. All three developer build includes a good amount of improvement. Now, the Beta version of the Android 11 will come with all new features and with some bugs as well. In this article, we are going to see all the new Android 11 developer preview 3 features. Also, we will provide you with links to download Android 11 Developer Preview 3.
Android 11 Developer Preview 3 Features
Here are all the new features included in the Android 11 DP3.
Previous Design in Wallpaper Picker
The design of the wallpaper picker has been reverted to the previous design. In the DP2 the design was changed, and now the design is changed again as you can see in the screenshots below shared by 9to5Google.
All Notifications Can Be Dismissed
In Android 10, few notifications can not go away when you swipe them away. Notifications of an app which is running in the background can not be dismissed. With the DP3, users can dismiss all notifications by swiping them. For example, notification of Music Players can be dismissed.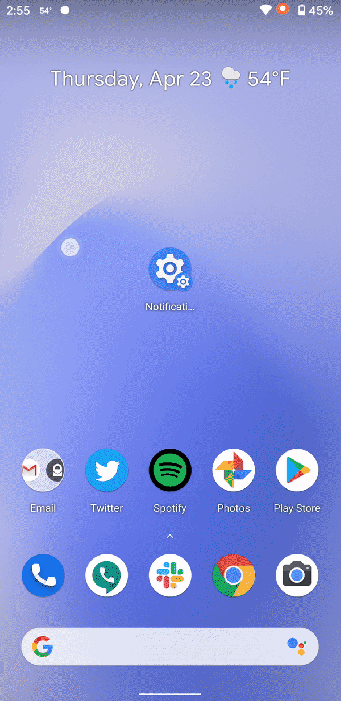 Undo Closed App
There are some instances where we accidentally close an app from the recent. We lost out essential data in such a situation. Android 11 DP3 includes an option to undo closed app. Just swipe down to undo the app which you have closed by swiping up. However, only the last app can be undo. Pretty handy feature it is.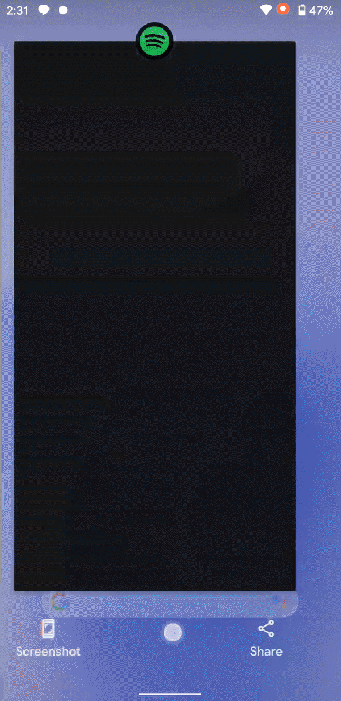 Gesture Sensitivity
The sensitivity of the back gesture now can be set separated for both left and right edge. Sensitivity can be adjusted in 4 stages from low to high.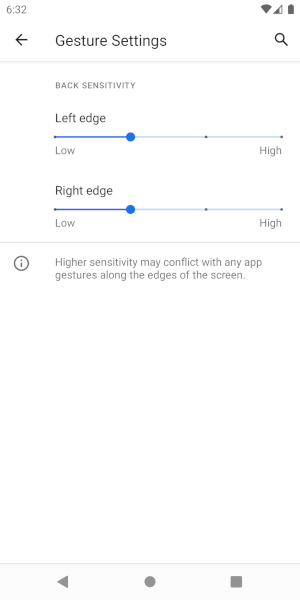 Improved Recent App Section
The Recent App section now shows a bigger preview of the app, and also a few things added. At the bottom, two options Screenshot and a Share button are added in the DP3.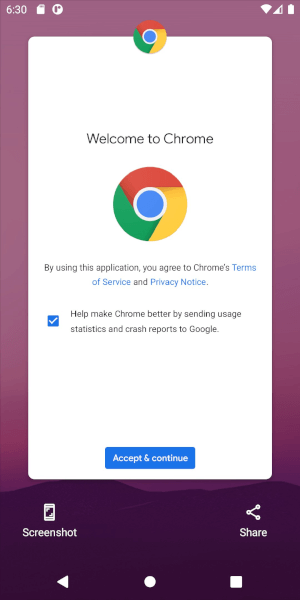 Larger Chevron/Carrot Icon
The Chevron icon to expand or minimise the notifications has been increased in size. Compared to the DP2 or Android 10, the icon size is increased to make it more comfortable to expand/minimise the notification.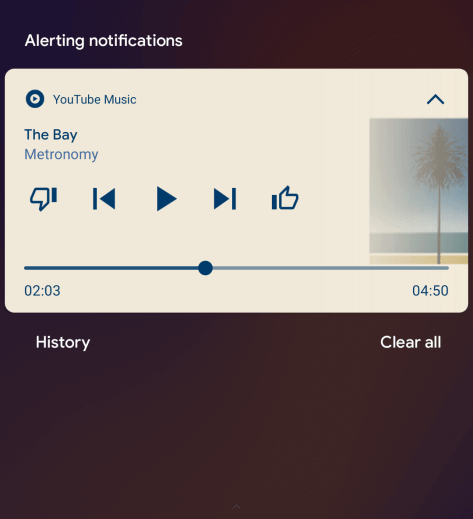 Chat Bubbles
When you enable Chat Bubbles for the first time, an Introductory Prompt appears.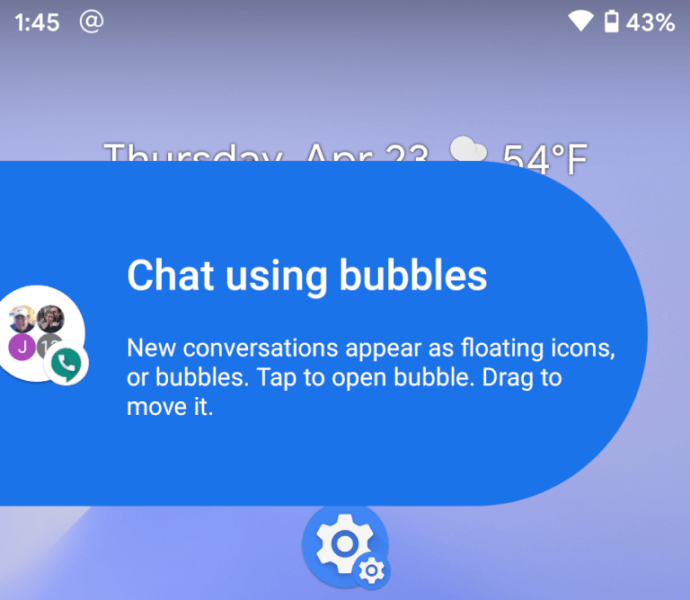 Ethernet Tethering
With the DP3 you can now Share phone's internet connection via USB Ethernet. This option is present in the Hotspot & tethering menu.
Resize picture-in-picture windows
With the DP3, you can now resize the PiP (picture-in-picture) window. Check out the video shared by XDA Developers.
Wireless Debugging
Debugging is not something that many people deal with, however, if you are someone who uses ADB commands, then Wireless Debugging is finally here. It was first spotted on the DP2. There is no longer need to connect your phone with PC using a cable, simply enable wireless debugging and pair with PC using the code.
ADB Incremental
Installing very large APKs with ADB (Android Debug Bridge) during development is a slow process. With ADB Incremental in Android 11 DP3, installing large APKs (2GB+) from your development computer to an Android 11 device is up to 10x faster. All the new phone launching with Android 11 will support ADB Incremental.
How to Download and Install Android 11 Developer Preview 3 on Your Smartphone?
Do you have any of PIXEL 2, 3, 3a, or 4 Devices? Only then you can Install Android 11 Developer Preview 3 on your Smartphone.
Anyways, supposing that you have any of those devices, let's discuss how to Install Android 11 Developer Preview 3 on Your Smartphone.
Click on this LINK to get Redirected to Android Official Website
Click on Get Started
Head over to FLASH-TO-OTA ON GOOGLE PIXEL
Click on Through the Android Flash Tool
Now Click on the Link depending on your Device
Finally, follow the Steps on the Landing Page and Enjoy Android 11 Developer Preview on your Pixel Smartphone
Android 11 Update Schedule

Android 11 will have a total of 3 developer previews, followed by 2 Beta releases, and then the final release will happen in the Q3, 2020. So, we can expect the stable Android 11 update from July 2020.
That's all in this article. If you are a Pixel user, then you can download Android 11 Developer Preview 3. Stay Tuned with TechBurner to get latest updates.
[Source]