Realme has been always serious towards its smartphone and buds segment. As there was news that Realme will also announce their Realme XT with new SD730G processor which will likely to give a new upgrade to the phone. So, the company is going to announce there much-awaited truly wireless Realme earbuds. As we have seen the success of the Realme Buds, Buds 2 and the Wireless Buds. Now, they are coming with their new earbuds. The new Realme Buds Air was listed on Flipkart somehow with its price and specs. Therefore, we all know that the Realme Buds Air launch date in India is announced for the December and we will also tell you the Realme Buds Air Price in India after the launch. So, read the full article to know more about the price and specs:
Realme Buds Air Features: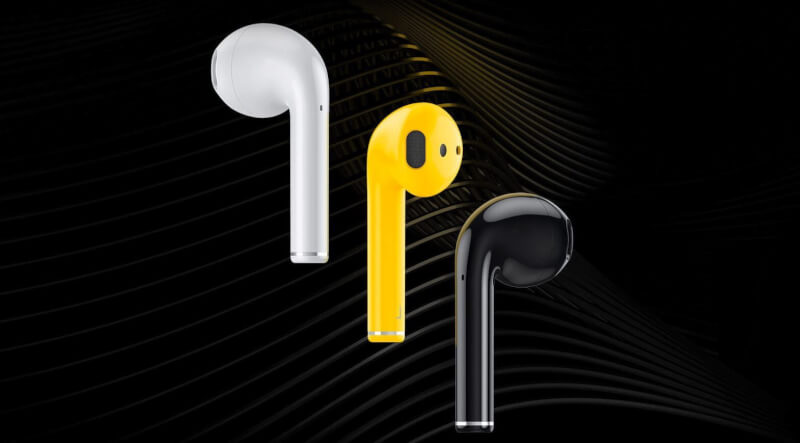 There was daily news about the upcoming Realme Buds Air. Each day Leakster are confirming specs and price of the Buds Air. If you are active on the social media then you have seen the image of the CEO Mr Madhav Seth wearing Buds Air. Other members were also wearing those Buds Air and showing the different colour of the Buds Air.
The Realme Buds Air will feature the 12nm Bass Boost Driver which will increase the bass as many users were reporting about the issue of Bass in Realme Buds Wireless. The company has also claimed to give faster connectivity so by the only opening of the case your device will get connected to the Buds Air. It will feature Bluetooth V5.0 for faster connectivity. Therefore, the Buds will come with intelligent touch control for accepting/rejecting calls and managing music. So, there is no need for the mobile for increasing volume and accepting calls. Buds Air will come with in-built support for the Google  Assistant. There are also leaks that the Buds Air will come with the wireless charging which is considering one of its good features. There is no info about its battery life and charging support.
Realme Buds Air Launch Date in India:
The Buds Air is going to launch along with the Realme XT 730G. Therefore, both the devices will launch on 17th December 2019.
Realme Buds Air Price in India: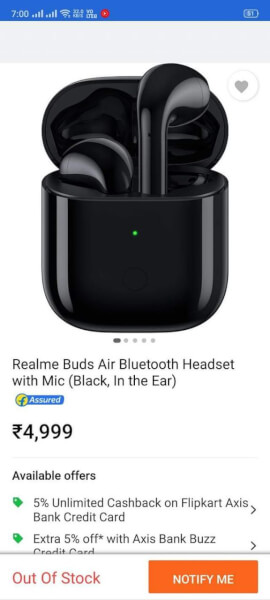 The Buds Air will come around Rs. 4,999 as the Buds Air was listed on Flipkart a few days ago. It will be a good deal for the users if they get wireless charging and more features in the Buds Air. Realme will also announce interesting features of the Buds Air in the launch event.
Follow TechBurner Team to get the latest updates:
Download TechBurner Wallpaper App:
That's All For Today. Stay Tuned To TechBurner For More Stuff.