Are you looking for a new email app because you're bored with your old app's interface! Here is Spark for Android, the new email app by Readdle Developers. This app would truly be a great Inbox alternative, the email app launched by Google. Inbox was taken back by Google and all its cool features were added to the Gmail app. This article will tell you about Spark for Android, its features and how it is an alternative for Inbox.
Spark For Android- An Introduction to the new email app!
Spark is absolutely a clean email app that most of the people loved about Inbox. It has a decent and clear interface and supports all of your email service providers. It is so efficient that it focuses on what is important for you and segregates them from the others! And it is also considered as the most efficient email apps on iOS!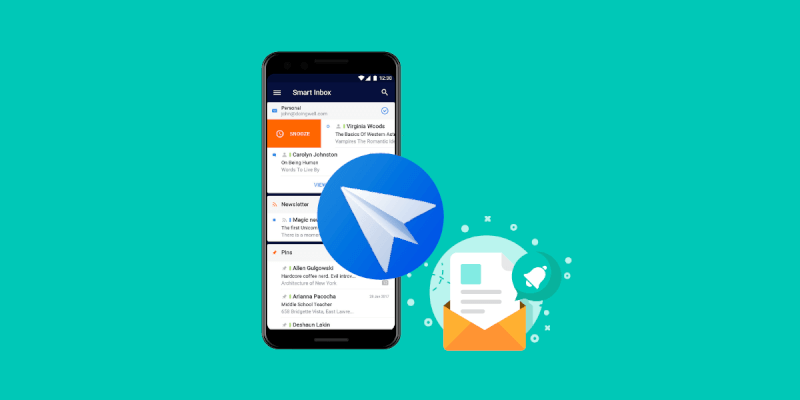 Features of Spark for Android!!!
So, you loved Inbox email app just because it was clean and decent! Spark for Android is just made for you. It has a thriving clean interface which attracted us a lot. This interface helps you from not getting frustrated by the excessively sophisticated interface that email app offers!
The best feature of Spark for Android according to me is that it segregates the emails send by different types of users. For instance, it separates the emails from companies and real humans which help a lot in many situations!
It sends you the email notifications only from the persons you know or had a conversation with. This prevents bulky notification panel filled with emails from different companies offering new products!
Talking about a great new feature it has is the team feature! This does what the name suggests. You just want to have a conversation on an email with your team-mates. Spark's team features help you to create professional quality emails with a real-time editor! Get queries and suggestions from your teammates and create awesome and appealing emails!
This is not an end to the features of spark for android. You get swipe gestures and you can also personalize spark app as you wish to.
Why an Inbox alternative?
Inbox, the email app launched by Google was loved by all due to its cleanest interface and minimal but great features. Spark plays the same way. It is an awesome app for personal as well as business or commercial use. We have loved spark for Android and expect that you will love it too. Hence, it becomes an Inbox alternative. Google is not going to bring back Inbox but Readdle have given us Spark for Android-An Inbox alternative!!!
Download Spark now-
So, give spark a go by downloading it right now-
[appbox googleplay com.readdle.spark]
Or Follow the steps- How to Download Spark Email App
Go to Play Store on your mobile phone.
In the search tab, search spark email app
Click on the "SPARK – EMAIL APP BY READDLE" shown in the screenshot
And Bammmm! There you go!
Final Words-
Finally, I think that this is a great email app with all the required features. It offers lots of new features too, which could be beneficial in Future, and customization. You can surely give it a go and tell us in the comment section what do you think! Until then, Good Bye 🙂