Vivo's latest flagship, X70 Pro Plus is India's first Snapdragon 888+ 5G smartphone which brings together some top of the line specs. The highlight definitely being the Vivo X70 Pro Plus camera in collaboration with Zeiss. The cameras on this device provide quite good quality images in all lighting conditions. In this article, we are going to provide you with the Vivo X70 Pro camera samples. These Vivo X70 Pro camera samples will help you to decide if this device fits your requirements in terms of camera or not. So, without any further ado, let's head to the article right away.
Vivo X70 Pro Plus Camera Specifications 
Vivo X70 Pro Plus features quad 50MP (wide) + 48MP (ultrawide) + 12MP (telephoto) + 8MP (periscope telephoto) with Zeiss T* anti-reflection coating camera setup. The stability offered on this one is almost gimbal-like on photos or videos and you can even zoom up to 60x. Vivo has gone with an exclusive V1 chip for the best camera performance that makes it a direct competitor to other flagship cameras such as iPhone 13 Pro, Samsung S21 and OnePlus 9 series Hasselblad cameras.
On the other hand, It features a 6.78-inch WQHD 2K display with a 120Hz refresh rate that can produce up to 1 billion colours. With 12GB ram and Adreno 660 GPU, it can handle even the most intensive tasks with ease. So, besides DSLR-like camera performance, this can be a great overall daily driver too. 
Vivo X70 Pro Plus Camera Samples 
Primary Lens 
The primary 50MP lens on the Vivo X70 Pro Plus captures stunning details with really natural and well-balanced colours. As you can see from the sample shots, the greens are not overly saturated and overall the pictures look crisp. 
Portrait Mode 
The Vivo X70 Pro Plus cameras do a good job in this department too with accurate edge detection and right skin tones when it comes to human subjects. Both samples are taken in typical indoor lighting conditions and the colours look rich. 
Digital Zoom 
The Vivo X70 Pro Plus camera supports 60x HyperZoom which, let's face it, not most of us will use. However, optical zoom such as 2x, 5x and 10x can still be quite useful. Here are some samples testing the HyperZoom feature on the Vivo X70 Pro Plus. 
Night Mode 
The night mode does not unnecessarily brighten or sharpen your images. It tries to keep things natural by producing the right amount of light using AI. Here's a camera sample of the same and we think it did a decent enough job.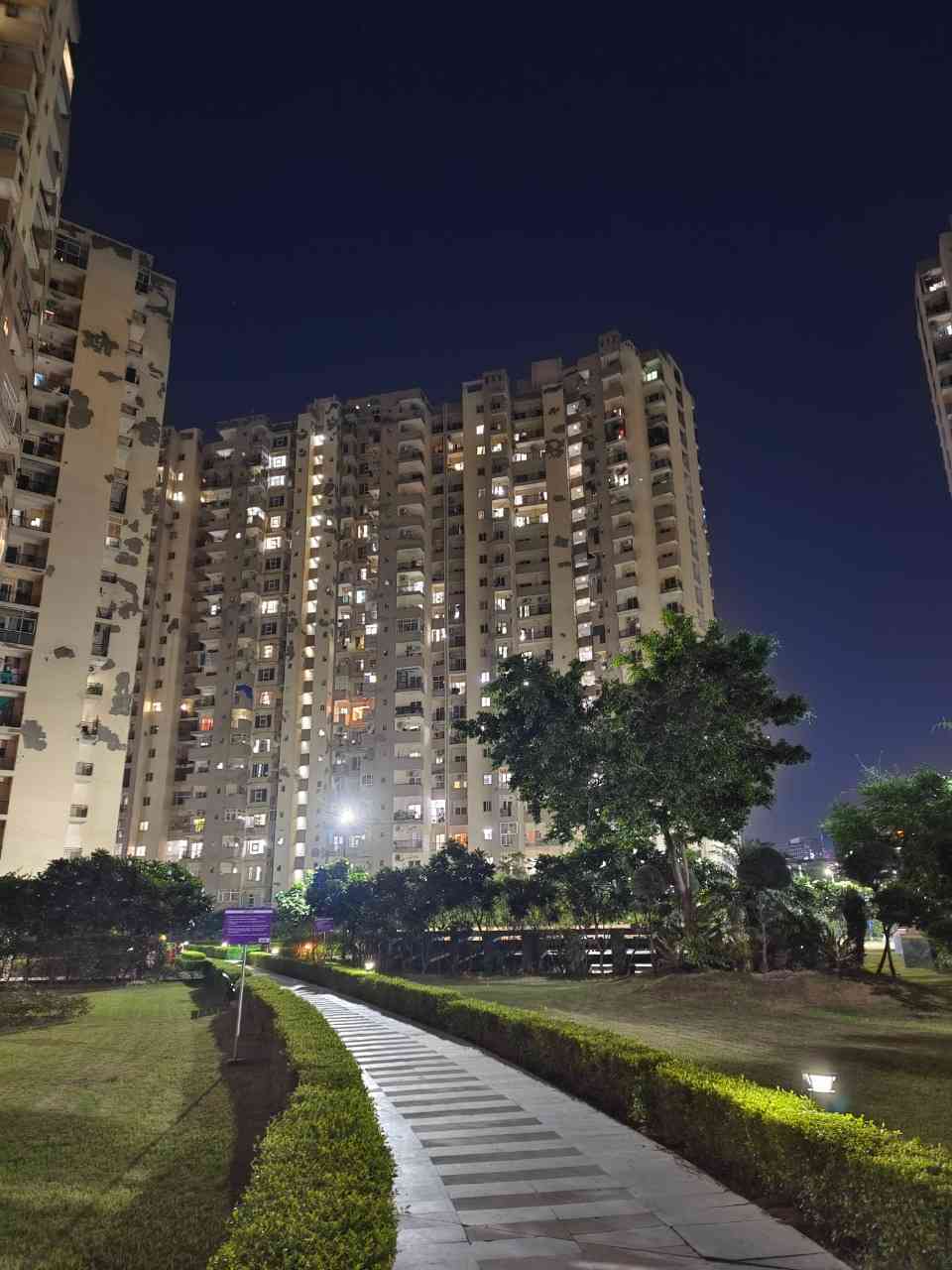 Ultrawide & Macro Shots 
The ultrawide lens does a great job in both indoor as well as outdoor lighting conditions. It does not lose out on any major details and colour imbalances. Images look sharp, just like the primary lens output. 
Unlike the gimmicky 2MP macro lens, Vivo X70 Pro Plus Camera decided to double its ultrawide lens as a macro camera. This was a great move on Vivo's part since the macro shots actually turn out to be very eye-pleasing and you can use it in real-life situations too. 
Selfie Camera 
Although everyone's main focus is on the Vivo X70 Pro's rear cameras co-engineered with Zeiss, the 32MP selfie shooter is also bang for the buck like most Vivo front cameras. It produces good pictures with proper white balance, colours and contrast without compromising on details. Although the portrait mode bokeh could have been better, maybe Vivo can fix it with a software update. 
That's all for this one. Check out TechBurner for more such amazing tech articles!