As we all are aware of Google has recently introduced their latest Android 12 with many great features, Xiaomi is soon going to start rolling out Android 12 on their smartphones. In this article, we are going to tell you about Android 12 based MIUI features, device list, and release date in India. Xiaomi released Android 11 with their MIUI 12.5 so there is a chance that we get to see Android 12 with the latest MIUI 13. Today, we are also going to tell you the list of devices that will receive Android 12. Well, you don't have to worry as we are going to cover everything. There are rumors that we might get to see some changes in Xiaomi's latest MIUI 13 in terms of stability, speed, and design. Xiaomi has been trying to improve the MIUI so that users can experience bug and glitch-free UI.
Android 12 Based MIUI Features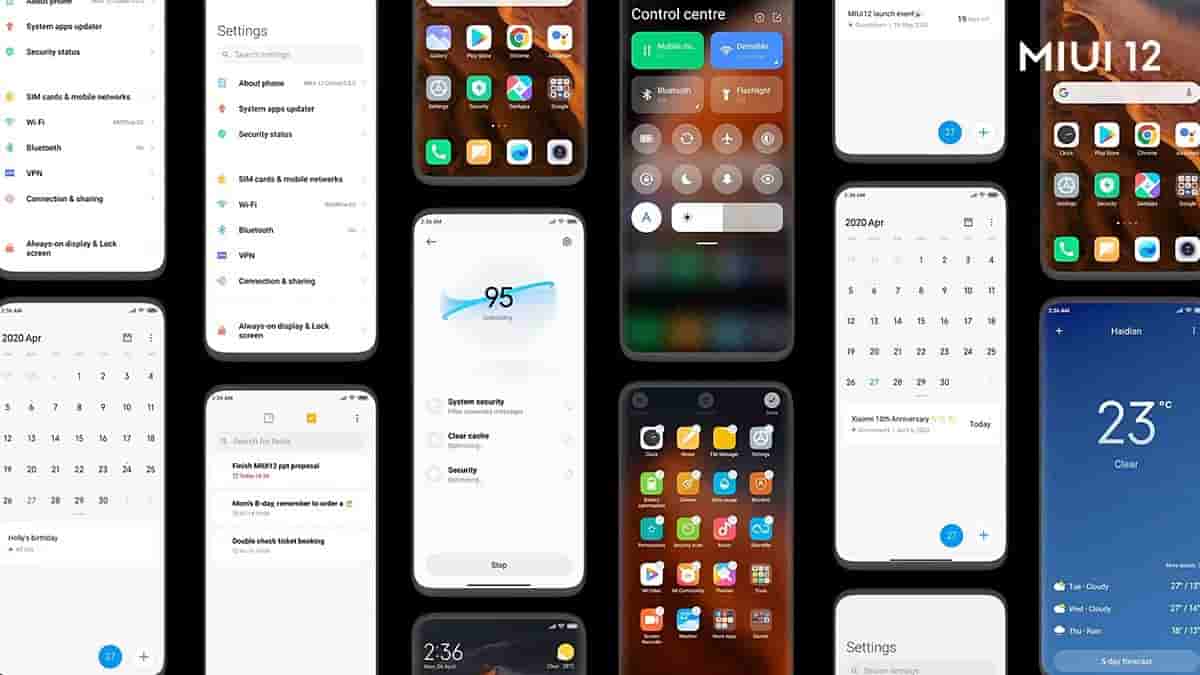 Xiaomi is working on improving their MIUI for that they have specially made Pioneer Group to fix all the problems faced by users. We have made a list of features that might get introduced with Xiaomi's latest MIUI 13. As of now, we can't confirm anything because there is no official statement given by the company. We will get you guys updated the moment we get anything related to MIUI 13 features. Here's the list of Android 12 Based MIUI features:
Improved User Interface.
Optimized Animations.
Enhanced Touch sensitivity.
Improved Scrolling screenshot.
Native screen recording support.
New Theme designs and improved gestures.
Enhanced Always-on Display.
Scheduling option for Airplane mode.
Android 12 Based MIUI Eligible Devices
Here the list of devices that are eligible with Android 12:
Redmi Series 
Redmi 10X 5G / 10X Pro
Redmi Note 9S /9 Pro / 9 Pro Max
Redmi Note 9 5G / Note 9T
Redmi Note 9 Pro 5G
Redmi Note 10 /10S /10T /10 5G
Redmi Note 10 Pro/Pro Max
Redmi Note 10 Pro 5G (China)
Redmi Note 8 2021
Redmi K30
Redmi K30 5G / 5G Racing/  K30i 5G
Redmi K30 Pro / Zoom
Redmi K30 Ultra / K30S Ultra
Redmi K40 Gaming
Poco Series 
Poco F2 Pro
Poco F3 GT
Poco X2 / X3 / X3 NFC / X3 Pro
Poco M2 / M2 Reloaded / M2 Pro
Poco M3 / M3 Pro 5G
Poco C3
BlackShark Series 
BlackShark 3 / 3 Pro / 3s
BlackShark 4 / 4Pro
Mi Series 
Mi Mix Fold
Mi 11 Lite 4G
Mi 10 / Pro / Ultra
Mi 10 Lite 5G / Zoom / Youth
Mi 10i / Mi 10T Lite
Mi 10T / 10T Pro
Devices that may get Android 12
Redmi 9T / 9 Power
Redmi Note 9 (Global) / Redmi 10X 4G
Redmi Note 9 (China)
Mi Note 10 Lite
Devices that won't get Android 12
Mi 9 / 9SE / 9 Lite
Mi 9T / 9T Pro
Mi CC9 / CC9 Pro
Mi Note 10 / Note 10 Pro
Redmi K20 / K20 Pro / Premium
Redmi Note 8 / 8T/ 8 Pro
Redmi 9 / 9A / 9AT / 9i / 9C
Redmi 9 Prime
Devices in Internal Beta of Android 12
Mi 11 / Pro / Ultra
Mi 11i / Mi 11X / Poco F3/ Redmi K40
Mi 11X Pro / Redmi K40 Pro / K40 Pro+
Mi 11 Lite 5G
Mi 10S
The list of all the devices that will receive Android 12 was shared by Xiaomiui through their Twitter handle. All the devices are expected to receive the latest Android 12 but we can't confirm anything yet 'cause there is no official statement from the company.
Android 12 Based MIUI Release Date in India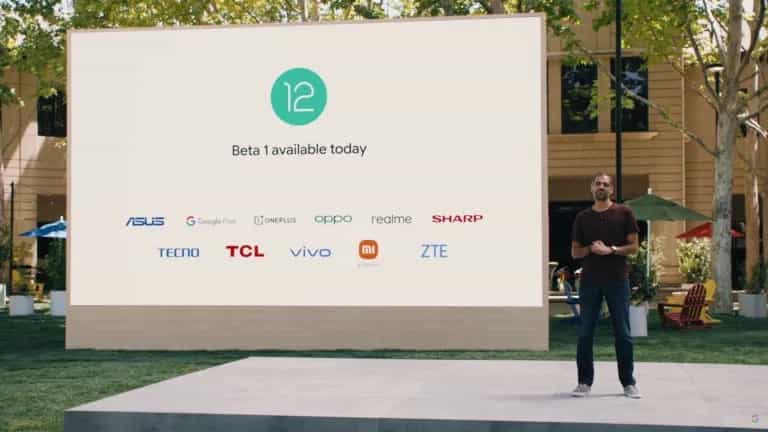 Google has officially launched Android 12, Xiaomi will start MIUI 13 Beta Program for the developers. Xiaomi Mi 11 series users will be the first to be invited for beta testing. As for the moment MIUI 13 release date in India, there is no official statement given by the company. But we can assume based on rumors that Android 12 based MIUI will be released around Q3 2021. YOU don't have t worry the moment we get any news related to the Android 12 based MIUI release date in India we will get you updated.
That's All For Today. Stay Tuned To TechBurner For More Stuff.