Focusing on the security of users, Google had previously removed more than 600 apps from the Google Play Store. Google removes the apps which ask for unnecessary SMS and Call log permission. Google is also removing apps which display mobile advertising programs and ad fraud. Now, for some reason, the popular benchmarking app AnTuTu Benchmark removed from Play Store. Read the article to know more about why Google removed the AnTuTu Benchmark app from the Play Store.
Why Google Removed AnTuTu Benchmark from Play Store?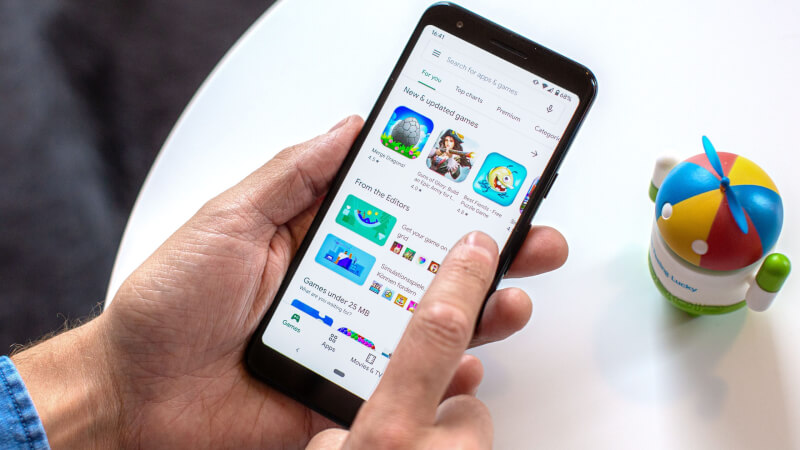 We know that previously Google removed about 45 applications of Cheetah Mobile from the Google Play Store. And these cannot display their ads on the Google ads network. AnTuTu apps are not available on the Play Store from the last week. If you have followed the reviews of smartphones, then one can know about AnTuTu apps like AnTuTu 3D bench, AnTuTu Benchmark and AI evaluating software AITUTU, which are used to compare the performance of the devices.
As per the reports, the vanish of these apps is most likely due to the association of Cheetah mobile with AnTuTu after Google recently purged all the Cheetah Mobile applications for violating the policies of Play Store. All the AnTuTu apps are still available on Apple's App Store.
AnTuTu Labs also tweeted that:
We are aware of the issue of Antutu Benchmark apps being removed from the Play Store and are actively working on it. Meanwhile, Antutu users can still download all our apps from Antutu official website: https://t.co/LOFMkNORqE
We are hoping to have it resolved ASAP.

— AnTuTu Labs (@AnTuTuLabs) March 8, 2020
What AnTuTu Says
AnTuTu also said that: " AnTuTu is not related account of  Cheetah Mobile. Cheetah Mobile has just invested in us and became one of our shareholders. and AnTuTu has not done any promotion of Cheetah Mobile's software."
The company went on to claim that it believes the entire thing has been a misunderstanding that will be cleared up as more facts come to light. "We believe that the reason for Google's misjudgment is that we purchased and used the legal services from Cheetah Mobile, so our privacy policy link used the address of cmcm.com. This is what we are working on, including changing legal supplier. We hope that Google can examine Antutu's account carefully and finally resolve this misunderstanding as soon as possible".
However, you can still download the AnTuTu apps from the official AnTuTu website. Click here to download the AnTuTu apps.
Read More: Apple iPhone 12 Leaks: 5G, 120Hz Refresh Rate and Quad-Camera
That's all in this article about AnTuTu Benchmark removed from Play Store. Stay tuned with us to get the latest updates.