Huawei is a Chinese company that provides Telecom Carrier Networks and also the Smartphones for the consumers, and it's services. It is a leading global provider of Information and Communications Technology (ICT) infrastructure and smart devices. It has over 400 million monthly active users in over 170 countries and regions. Recently Huawei P30 and P30 Pro were launched, and now the front design of Huawei P40/P40 Pro has been leaked by the official. The phone looks pretty cool as per the leaks. In this article, we are going to talk about Huawei P40 Pro Leaks, Huawei P40 Pro Launch Date in India along with the Huawei P40 Pro Price in India.
Huawei P40 Pro Leaks
Firstly, the image leaked by the official shows the front design of the upcoming Huawei P40/P40 Pro.
Display
The first thing is that it may have OLED-display, another thing as can be seen in the leaked image is dual camera punch-hole display. The size of the screen could be 6.5 to 6.7-inches for P40 Pro ad 6.1 to 6.3-inches with FHD+ resolution. We can expect high refresh rate panels on the Huawei P40 series.
Camera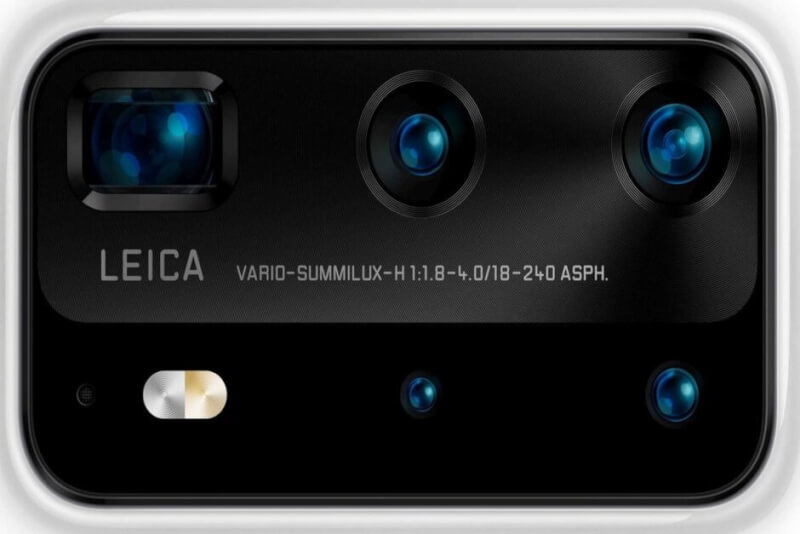 Huawei P40 can come up with the Triple Leica system as per expectations whereas it's Pro can have Quad Leica system. It may also have the Premium edition with Penta Leica system.
Some leaks about cameras are –  dual 32MP front camera. Huawei P40 Pro is expected to launch the 52 megapixel's Sony IMX700, with a 1/1.28-inch sensor size and 1.22 μm pixel size, in an RYYB array.
Huawei Mobile Services
The P40 Series reportedly will not come with Google Services. The phones will have HMS (Huawei Mobile Services) instead.
Read More: Huawei in Plans to Develop an Alternative to Google Services, similar to iOS!
Hardware Specifications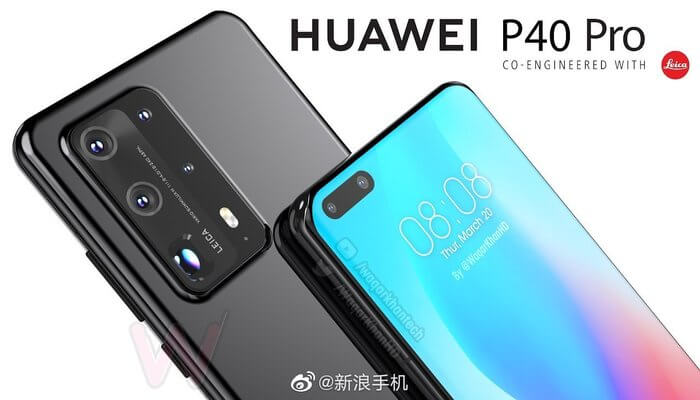 The phone is expected to be powered by Huawei's latest Kirin 990 SoC with 5G support. Then it comes to the charging support so, it will support fast charging (no ratings revealed till now) and also it will support reverse wireless charging.
Huawei P40 Pro Launch Date in India
Huawei has officially confirmed that it's launching the P40 series on 26 March. The company will launch the P40 Series smartphone globally. However, there is no confirmation on the India launch. We can expect it to come sooner after the global launch.
Huawei P40 Pro Price in India
The pricing will be around 70k INR. Stay tuned with us to get the latest update on Huawei P40 Pro Price in India.
That's all in this article on Huawei P40 Pro Leaks. Share your thoughts in the comments on Huawei P40 Pro price in India.