Apple iPhones are one of the most loved and flagship phones. The iPhone 11 Series performed very well in the market and users are enjoying it very much. But, as we know that 5G phones started to launch in India. So, users are also expecting iPhone 5G devices. So, some renders of the iPhone 12 5G leaked. The iPhone 12 Leaks suggest that it will be the 5G device by Apple. iPhone 12 Leaks also suggest that the iPhone 12 features the quad-camera setup, which will be more exciting for users. So, check out the iPhone 12 Specs as it is going to feature 120Hz refresh rate. Therefore, read the full article to know more about the iPhone 12 Launch Date in India, iPhone 12 Price in India:
What is Apple up to this year?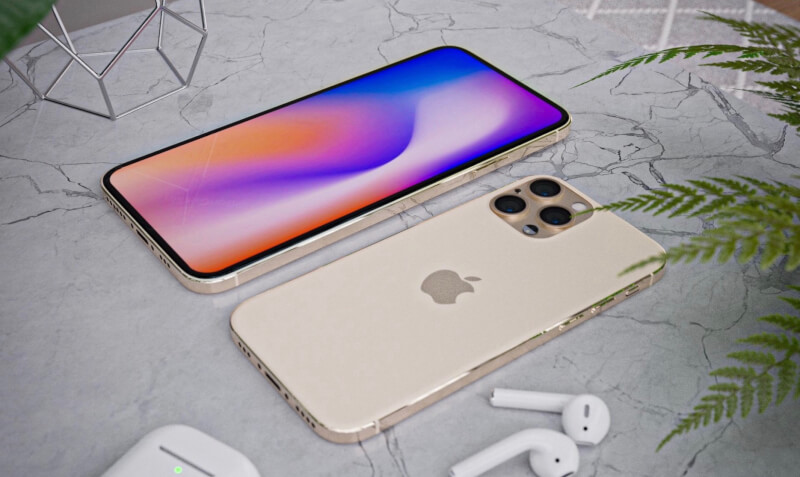 Apple Insider, the Leak Guru, says that 2020 will be a big year for Apple.Apple will release five new iPhone models-iPhone SE2/iPhone 9, 2 iPhone 12 models one with a 5.4-inch display and other with a 6.1-inch display and two new pro models one of which will have a 6.1-inch display which would be the smaller version and other with a 6.7-inch display the Max version.
iPhone 12 Features:
Here are the expected features of the iPhone 12 5G:
Design and Display:
According to TF Internation Securities analyst Ming-Chi Kuo, Apple's new iPhone 12 and iPhone 12 Pro phones will feature a design that is a mix of Apple's old iPhone 5  looks with some modern touch. They will have a big display that could take advantage of Apple's all-screen notched design and also we could see an upgrade in cameras from the previous generation iPhone. We also expect to see Apple use 120Hz display for the new iPhone 12 lineup. Also, the iPhone 12 is likely to come without any notches.
Camera:
Apple introduces a triple camera setup in iPhone 11 Pro, and iPhone 11 Pro Max, We expect Apple to continue with a triple camera setup for the iPhone set to launch in 2020. Apple Analyst Kuo also expects that at least two new iPhone 12 models will have a time-of-flight sensor. The time-of-flight sensor can judge the distances more accurately, which helps create better bokeh effects.
Processor & Battery:
There is no news wherever Apple will introduce a new processor or will use the 5G modem externally. Also, the device will likely to come with up 6GB RAM and will run on iOS 14. As there were some leaks that the device will support 65W Fast Charging and it may sport 4000mAh of battery. According to information provided by Barclays analyst, Apple could bring Touch ID back by enabling fingerprint recognition, which could recognize fingerprints from anywhere on display.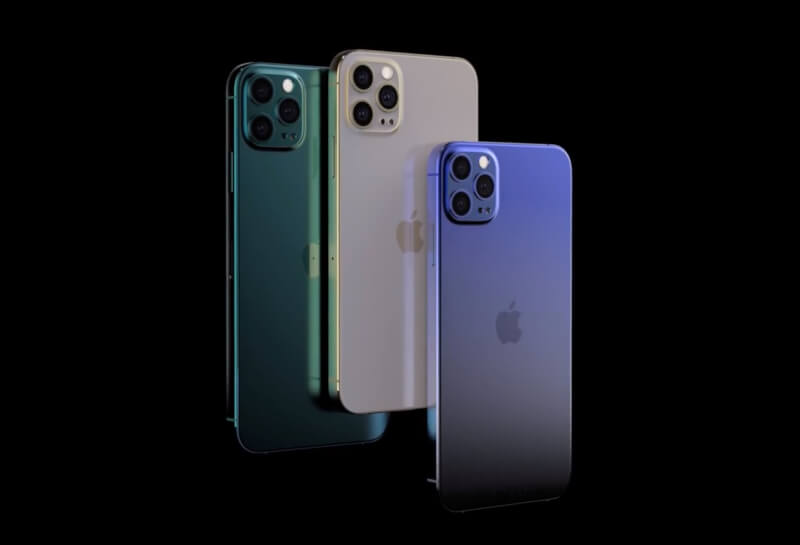 The outbreak of the novel coronavirus forced Foxconn the main assembler of Apple products to close its factories in China in late January. Foxconn struggles to get factories up and running again as Foxconn employs thousands of people from mainland China.
On February 28, Tim Cook, the CEO of Apple, said "When you look at the parts that are done in China, we have reopened factories, so the factories are working through the conditions to open. They're reopening," he said.
On Tuesday, Foxconn said production had reached 50% of annual required capacity and that, based on its current schedule, it expects to reach "full seasonal capacity by the end of March." But Foxconn warned that "there are still plenty [of] uncertainties which we can not quantify the potential impact [of] on the full year."
iPhone 12 Launch Date in India:
As we all know that Apple launches new iPhones in September. Therefore, we are expecting that the iPhone 12 will likely to launch in September.
iPhone 12 Price in India:
The iPhone 11 launched at a price of Rs.64,990 ($699 in USA) and 11 Pro and Pro Max cost Rs.93,990 ($999 in USA) and Rs.1,06,900 ($1,099 in USA) respectively. The catch here is that, according to rumours, iPhone 12 will feature 5G technology and 5G enables smartphones are priced higher than the normal conventional models. According to Ming-Chi Kuo, "Apple will not significantly increase the price of 5G iPhones compared to this year's lineup." He estimates between a $30 and $100 bump depending on the specific version. So, we are expecting that the pricing will be around Rs. 1,00,000.
That's All For Today. Stay Tuned To TechBurner For More Stuff.