Realme has finally launched the Realme 6 Series with good specs and pricing. And, they have also announced the Realme Link App. The Realme Link App is available now on Google Play Store and its all for the IoT (Internet of Things). This app will allow you to connect all the Realme devices and many information about the gadgets. Also, the Realme Link App Download is now available on many sites including Play Store. Therefore, read the full article to know more about the Realme Link Features and read the steps to begin Realme Link APK Download Now:
Realme Link App Features: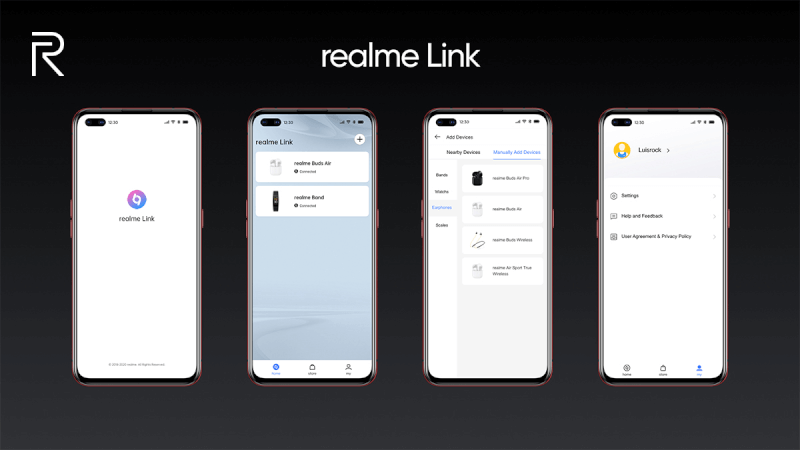 The Realme Link App allows you to control, view and connect with the Realme Gadgets that you have purchased. Also, by using this app you will also be able to update your gadgets like Firmware Updates. In Future, there are a lot of gadgets are going to launch by Realme. And, Realme TV is one of them, then you will be able to control your Realme TV with this app. It will work as Realme TV remote which will be much better for the users. Also, the Neck Bands, Buds Air, Buds Air Pro and more gadgets information will be shown on this app. It will display the battery life, available Realme gadgets, updating Realme Gadgets and much more with this app. So, check out the guide on how to download the Realme Link App and setup it:
Realme Link App Download Now:
The app is now available on Play Store. So, you can download it from Google Play Store:
Download Realme Link APK Version 1.0.59
In case you guys are unable to download the Realme Link app from Play Store, here is the APK file, you can manually install realme Link App version 1.0.59. However, we strongly recommend downloading from the Google Play Store is a safe way to install an app, also you will always get the latest version.
How To Install & Setup Realme Link App:
Installation:
After downloading from Play Store. Follow these steps to for setting up the Realme Link App:
Click on Install Button
After installation, Give permissions
Log in to your Realme Account, if you have not then you can register your account for Realme Link App usage
Setup:
After installing, follow these steps to add realme Accessories to realme Link App: 
Open realme Link App
Allow all the Permission
Click on Add your device
If you have any active realme accessories within range, it will show the devices. Make sure to turn on your mobile bluetooth, and activate the device.
Click on your device and then confirm
And, your device will be added to the Realme Link App
Follow these steps after adding the gadgets to control, view and update:
Click on your Realme Accessories
If there are some update, it will show on your tips to update
It will also show you the estimated time for updating the gadget
After it, your Realme devices will be updated
That's All For Today. Stay Tuned To TechBurner For More Stuff.