The ASUS ROG Series Smartphones are Well-Known for their High-End Hardware and Optimized Software. These two things together give a Great Gaming Experience. Although this Series is ASUS Flagship, still the First ASUS ROG Phone was a Great Success. So, now they are all set to Launch the Next Edition of their ROG Series Phone, ASUS ROG Phone 2. Although they haven't Announced the Phone Officially in India, Chinese e-Commerce Website TENAA has Listed the Phone with its Specs. So, Check Out Below for ASUS ROG Phone 2 Specs, Price and Launch Date in India…
ASUS ROG Phone 2 Specs
Display
ROG Phone 2 has a 6.59-inch OLED Display. It is of 19.5:9 Aspect Ratio and 1080 x 2340 Pixels Full HD+ resolution. ROG Phone 2's Display also has a Refresh Rate of 120Hz.
Design
The ROG Phone 2 is a 240gms Phone with 170.99 x 77.6 x 9.78mm Dimension. The Phone may fell kind of Bulky in Hand. But, Considering Gaming Smartphone, this is a Good Phone. Also, the ROG Logo in the Back will be an RGB Coloured Glowing one.
Processor
Here comes the Most Interesting and Powerful Part. So, the Phone comes with High-End Qualcomm Snapdragon 855 Chipset with a Clock Speed of 2.95 GHz. This is the one which will allow you to play PUBG Mobile in HDR+Ultra Settings.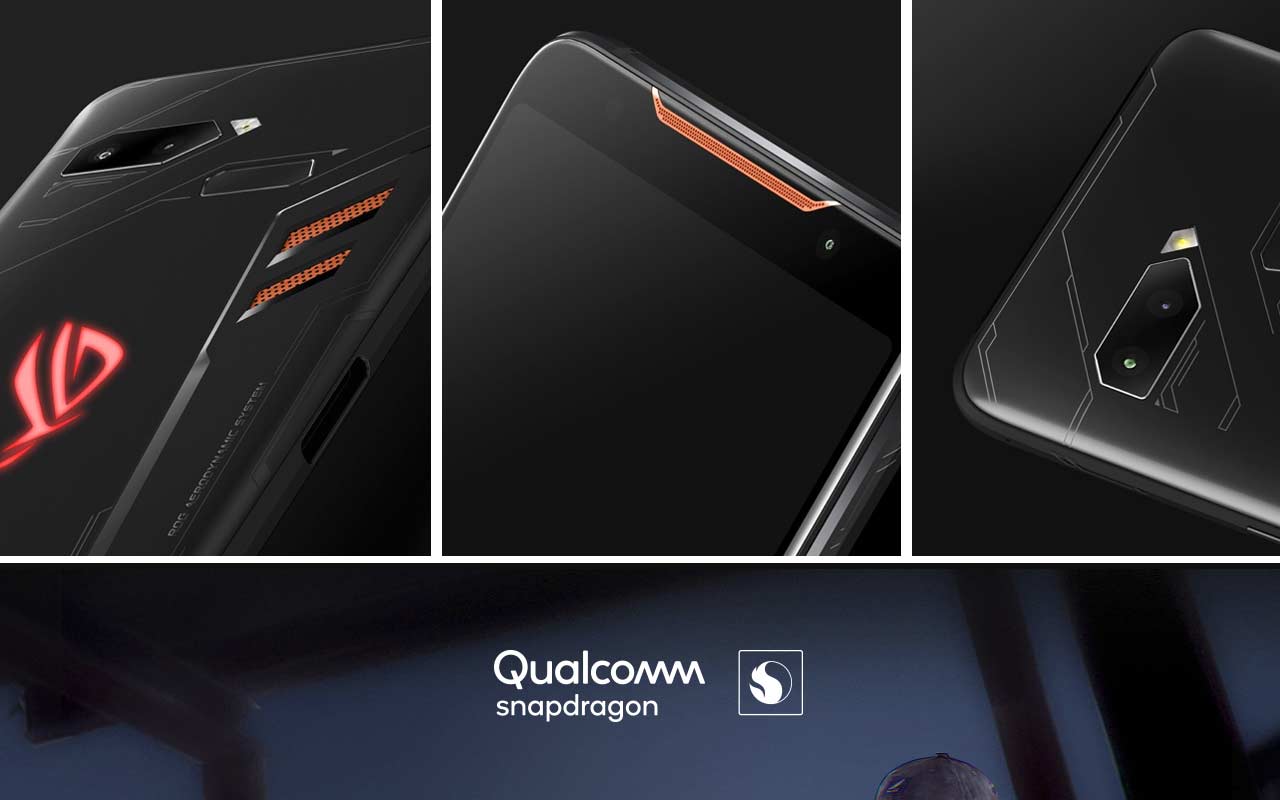 Memory
In China, ASUS ROG Phone 2 has two RAM Variants. One is 6GB and other is 8GB. Also, the Phone will have three ROM Options – 128GB, 512GB, and 1TB. However, the amount of RAM is quite well for Mobile Gaming.
Camera
Nothing is Fancy here. The Phone will come with Dual Camera Setup with Two LED Flash. Although the Front Camera could be a Pop-Up Camera, there's no confirmation about this.
Battery
ROG Phone 1 had a 5,000 mAh Battery. So, the New one will have more of it. Leaks are that it will have at least 5,00 mAh Battery which may get Expanded to 6,000 mAh one. Also, there will be a Fast Charger in the Box.
Misc.
Gorilla Glass Protection
USB Type C with 30W Fast Charging
In-Display Fingerprint Scanner
Dual Stereo Speakers
Enhanced Gaming Apps
Much More…
ASUS ROG Phone 2 Price in India
ROG Phone 1 costs Rs 69,999 in India. Although the ASUS Rog Phone 2 Price in India is not yet Revealed, it will cost more than Rs 70,000. It will Compete with Samsung S10 and Note 10, as well as iPhone XS Series. The Highest Variant's Price may go up to Rs 1 Lakh too. Let's See what Price ASUS will keep when it'll launch in India.
ASUS ROG Phone 2 Launch Date in India
The Phone has not even Launched in China. Only the Specs have been Listed. However, the Phone may Launch in China at the End of Q3 or Start of Q4 in 2019. The ASUS ROG Phone Launch Date in India will be at the End of Q4 2019, maybe. Or it may Launch in the Q1 of 2020. We will notify you about the ASUS ROG Phone 2 Launch Date in India as soon as we will know.
Follow Us –