Recently in the launch event of MIUI 12, Xiaomi listed some devices that are going to get the update and hands-on of the latest MIUI firmware, the MIUI 12. Right now, Xiaomi has started to push the updates for its devices, and this will continue further. Just like other devices, Redmi Note 9 will also get the MIUI 12 update. In this article, we are covering the Redmi Note 9 MIUI 12 update. We will discuss Redmi Note 9 MIUI 12 update download and the link to download MIUI 12 for Redmi Note 9. The MIUI 12 for Redmi Note 9 download link will be provided in the article, so read the full article to get the same. So, without any further ado, let's head into the detailed explanation Redmi Note 9 MIUI 12 update.
MIUI 12 for Redmi Note 9: What's New?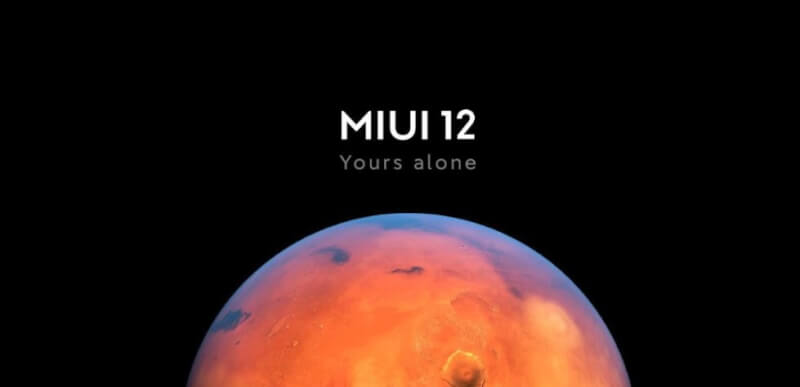 As per the reports, Xiaomi has started to push the MIUI 12 update for its devices earlier. However, it has been pushed for Redmi Note 9 but most of the users haven't got the MIUI 12 update on their device. Recently, Poco F1 has started to receive the MIUI 12 update. Now reports say that all the Redmi Note 9 will begin to receive the update as soon as possible. The updated version is V12.0.1.0.QJOINXM and some users have got the update in India. The update might take some time to reach all the units, as we have already said.
Must Read | Redmi G Gaming Laptop to Launch Soon in India
Redmi Note 9 MIUI 12 Update: Changelogs
For your instance, we have mentioned the basic changelogs of MIUI 12 update. However, many minor changes are not listed that you can observe while using the UI yourself after updating.
System Animations
New: All-new physically-based animation engines with advanced architecture will refresh your device's look.
New: Dynamic window technology takes switching screen orientation to a new level.
System Visuals
Brand new visual design works for all types of content and languages.
Magazine-level layouts bring essential things into the spotlight and make the content structure clear.
Must Read | Top 5 iOS Apps of August That Should You Try Now
MIUI 12 Update Download Size
The update brings many new features and changes. Alongside the security patch, there are some new Android 10 enhancements, new and improved animations, wallpapers, look, etc. The update also includes UI changes, intuitive icons, smoother animations, new navigation gestures. However, the company has released the update in just 538MB. There is a lot to discover in the UI which you can explore in your device after the MIUI 12 update.
MIUI 12 for Redmi Note 9 Download
You can download the latest build of MIUI 12 for Redmi Note 9 from the link given below. You can easily install the MIUI 12 Recovery ROM manually on your Redmi Note 9 via ADB Sideload through your PC. Head over to this link for any help. So, click on the MIUI 12 Download link below and enjoy the hands-on of MIUI 12 on your Redmi Note 9 Mobile.
That's All For Today. Stay Tuned To TechBurner For More Stuff.