Fortnite which is a battle royale online multiplayer game and one of the most loved game by the gamers community is back with another major update. It has reached more than 10 million downloads after its release fastly. Therefore, it has more than 8.3 million active players everyday. Epic Games who released this game on September 26, 2017. It is released for Windows, Androids, iOS, Nintendo Switch, PlayStation 4, Xbox One, macOS. Therefore, Fortnite is also busy in making this game more stable by giving its regular updates. Now, Fortnite is updating its game with new features. Fortnite updates contain new Fortnite Skins, Fortnite Vehicles, Fortnite weapons, Fortnite Vending Machines and much more. Here are the details of the update that you are getting: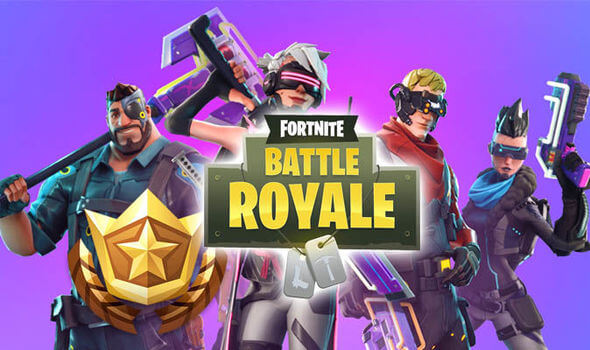 About Fortnite Update v8.10:
Fortnite update v8.10 brings new costumes, skins, weapons, vehicles to the game. This update will be loved by most of the users. This update also brings players of the Xbox One and PlayStation 4 will share a crossplay matchmaking pool while playing in battle royale matches. Therefore, the players who play from Nintendo Switch will be matched with people who are playing on their mobile devices. Before this update, players of the Nintendo Switch were grouped with Xbox One & PlayStation 4 players. This brings very big changes in the game and a more consistent experience for both parties. Fan Favourite limited time mode also returned with this patch and the update went live this morning.
About Fortnite Skins:
Epic Games updated its six skins in which faces were not visible because of the demand of the fans. Therefore, to do this Fortnite added style updates to its six costumes. They also added new animation for using consumables like first-aid supplies and food and they are also working on more animations. Here is the list of updated costumes:
Scarlet Defender
Elite Agent
Renegade Raider
Waypoint
Overtaker
Whiteout
About Fortnite Vehicles: 
Fortnite has added a new vehicle in the game named "The Baller" with cool features. It is a single-seater vehicle in which the driver is fully safe but the vehicle will get damaged by the enemy fire. Therefore, it has a small capsule-like structure with a grappling and plunger which will help gamers in swinging between buildings.
About Fortnite Weapons:
Fortnite Developers has updated the game with some heavy and assault weapons to stabilize it more for the players.
Therefore, In the Infantry Rifle, Common rarity has been removed. Also, the maximum stack size of Clingers has been decreased from 10 to 6. Now, the overall damages caused by the heavy assault rifle will be less. The base damages scaling is:
Common: The damage is now 36 down from 40.
Uncommon: The damage is now 38 down from 44.
Rare variations: The damage is now 40 down from 48.
About Fortnite Vending Machines:
Now, the Vending Machine will give a free item without any material required. Therefore, after providing an item the Vending Machine will get destroyed/disappear from there. Its material cost is removed. The update has also removed Common and Uncommon Vending Machines. Therefore, The Mounted Turret has been removed from the Legendary Vending Machine.
About Fortnite Maps:
Fortnite also updated its maps that players won't be getting Treasure Maps from floor loot. The chance of getting the maps from the floor loot has been decreased to .27% from.53%. Therefore, the chance of getting the maps from chest loots has been also reduced to 1.65% from 3.25%.
That's all for today. Stay Tuned To TechBurner For More Gaming Updates.