Cameras play an essential part in a photographer or videographer's life. At the same time, they choose a camera based on their usage and budget. Sometimes they tend to upgrade to a camera they are already familiar with. For the Fujifilm X-T100 users,  Fujifilm has something new to offer its customers, Fujifilm has now recently launched the new X-T200 mirrorless camera which comes out to be a successor to the previous X-T100, this new upgrade brings in a lot of further significant improvements in all categories and updates the professional experience, this new camera has been termed as for "content creators of all levels."
Fujifilm X-T200 Features:
Fujifilm X-T200 Camera Sensor:
The new X-T200 sports a 24.2MP APS-C CMOS image sensor, which is not X-Trans. This new camera also packs in a high-performance image-processing engine, and now takes shots with much-improved autofocus. This latest upgrade comes with some new additional video features as well, along with a fully-articulating 3.5-inch display panel that supports touchscreen. All these features are packed into a lightweight body that weighs 370g, which, in comparison with its predecessor, is about 80g lighter.

Fujifilm X-T200 Video Capabilities:
The newer copper wiring used on this camera increases data read and transfer speeds by 3.5x. Which, in turn, reduces rolling shutter. This new sensor is now also capable of shooting at 8fps with AF for a short period. The new X-T200 also now features a better display, which is the same one as seen on the X-A7. The new screen comes with a 16:9 aspect ratio, which has been optimized for videos. The display can also get up to 1000 nits bright.  Also, the electronic viewfinder hasn't been changed from the predecessor and comes with a 0.62x magnification and 2.36M dot resolution.
Talking about the video capabilities, This new camera can now shoot videos in 4K at 30fps or 1080p at 120fps. While its predecessor, the X-T100, could shoot videos at 4K 15FPS. This new camera has an addition of inbuilt microphone input. Also, one can use the inbuilt USB-C to 3.5mm adapter to pair up a pair of wired earphones to check real-time audio as well.
Fujifilm X-T200 Additional Features and Info:
Some significant highlights of this new upgrade include a better Autofocussing system in the video mode. The update also includes the addition of face and eye detection while shooting videos along with a new  HDR video mode. The HDR Video Mode uses the same SDR video system but with a more comprehensive dynamic range, which is done using tone mapping. It also has a new additional digital gimbal mode to ensure electronic stability while recording a video. It also has all the usual Fujifilm camera modes such as PROVIA and Velvia.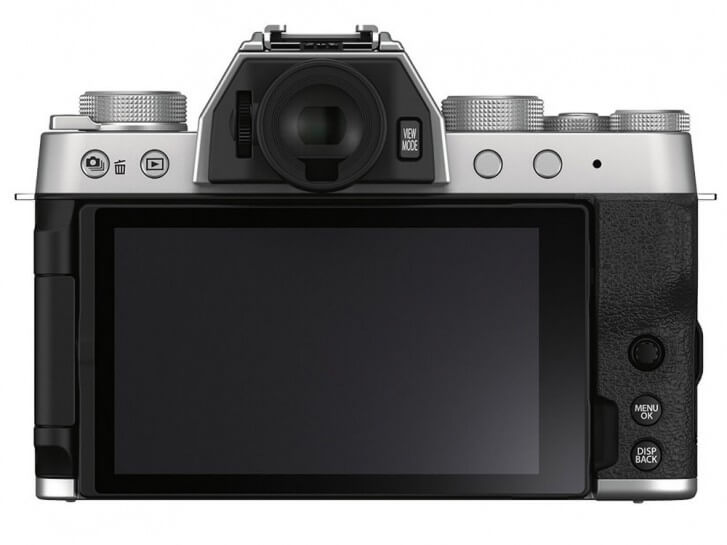 The "Fujifilm X-T200" has been priced at $700 for the body without the kit and around $800 with the XC15-45mmF3.5-5.6 OIS PZ kit lens. The brand has also come up with the XC35mmF2 lens for $199. The camera, glass lens, and kit will be on sale starting from February 2020. The new camera will be sold in three colors, namely silver, black, and gold.