Central Board of Secondary Education, popularly known as CBSE is going to announce the CBSE Result 2020 in a few days. Previously, the CBSE Board Examinations for Class 10 and 12 were scheduled between 15th February and 30th March 2020. Because of the COVID Pandemic, a nation-wide lockdown was imposed from 25th March 2020. For which, CBSE had to cancel the remaining examinations. However, after Unlock 1.0, the board decided to reschedule the Examinations from 1st July 2020 to 15th July. Unfortunately, due to the highly increasing COVID Cases in India, they had to cancel that too. Finally, CBSE has decided to declare the CBSE Class 10 and 12 results based on the Papers which had been completed before the lockdown. CBSE Result 2020 will be going to announce. Some of you may not know how to check it. Check out below How to Check CBSE Result 2020:
How to Check CBSE Result 2020
There are a lot of ways to Check CBSE Result 2020. From SMS to Digilocker, every procedure will show you the correct result. Today, we will let you know how to check CBSE Result 2020 in all the ways that we will be mentioning today. So, let's get started.
Best Ways to Check CBSE Result 2020
As we have always told you there is more than one way to check CBSE Class 10 and 12 Results, here they are:
Online NIC CBSE Result Portal

SMS

IVRS (through Call)

DigiLocker

Google Search

SMS Organizer App by Microsoft
Procedure to Check CBSE Results 2020
1. Online CBSE Result Portal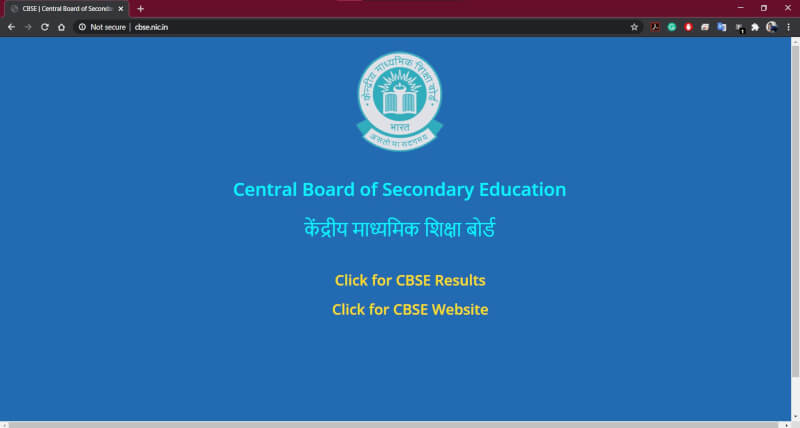 This is the most popular way to check results and is being used by CBSE Board Students for decades. Nowadays, there are a lot more other ways too, but let's talk about the most popular way first.
First, go to cbseresults.nic.in or cbse.nic.in.
Click on either CBSE 10th Result 2020 or CBSE 12th Result 2020 according to your Class.
Enter Roll Number, School Number, Centre Number and Admit Card ID respectively.
Click on the Submit Button, and the result will display on Screen.
Take a Screenshot of your Result.
2. SMS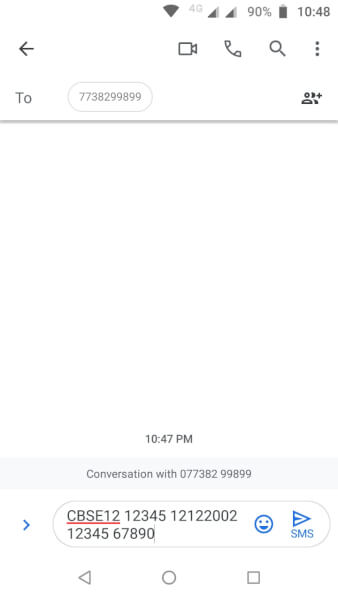 Although this is not a very handy and proper way to Check CBSE Result 2020, still we will guide you on this. Some of the students may not have a smartphone.
Open the Messaging App of your Phone.
Type: CBSE10/CBSE12<space>Roll_Number<space>Date_of_Birth (DDMMYY)<space>School_Number<space>Centre_Number
Send it to 7738299899.
You will get your result once it is out.
3. IVRS (through Call)
This one might seem weird, but you can check CBSE Result 2020 via IVRS Call too. Here's how:
Call on 24300699 for Delhi Residents or 011-24300699.
Follow the IVRS Instructions to get your Results.
4. Digilocker App
Digilocker has become one of the most popular Apps by the Government nowadays. This App provides everything from Aadhaar Card to Driving License or Bank Account Passbook to Exam Results. All of your details are securely stored in the Digilocker Server by the Government. Here's how you can check CBSE Result 2020 on DigiLocker App.
Click on this link to Download DigiLocker App
Open the App and Click on Sign Up with the Required Details, i.e. Name, Aadhaar Number, Phone Number, etc.
After reaching the Home Screen, Swipe down, and you will find the Education Tab.
Click on CBSE and follow the Steps on the App.
Finally, you will be able to see your CBSE Result in the App itself.
5. Google Search
CBSE had partnered with Google since a lot of years for providing CBSE Results for a lot of Exams, i.e. JEE Main, NEET, Class 10 and 12 Board Exams, etc. Here's how you can check your result on Google Search:
Open the Google App on your Phone.
Type "CBSE Exam Results 2020".
You will be asked for your Credentials.
Click on CHECK EXAM RESULTS to get your result.
6. SMS Organizer App by Microsoft
Microsoft India has partnered with CBSE to provide results from this year. Here's how you can check your CBSE Class 10 and 12 Results on SMS Organizer App:
Click on this link to Download SMS Organizer App by Microsoft.
Upon Registration with Mobile Number, you will get a Notification for the CBSE Class 10 and 12 Results.
Click on the Notification and Fill the form with your Credentials.
You will get the result once it released.
We hope that this article might have helped you. We will be happy if we have helped you in any way. All the Best for your Results. We know that your result will be like Tabaahi 🔥.