If you have ever used a Windows laptop, you may know that the operating system displays the battery percentage on the taskbar. The ability to display the battery percentage in the menu bar is available even on macOS. The battery level indicator is a quick and easy way to see how long you can use your MacBook before it runs out of power. You can determine this by clicking the battery icon, but it won't give you an accurate representation. Unfortunately, macOS does not show the battery percentage in the menu bar by default. However, you can choose to display the battery percentage in macOS Monterey to easily monitor battery power. Let's have a look into How to Enable Battery Percentage on Mac.
Battery Percentage on Mac Computers
Since the menu bar setting is located in System Preferences, many macOS users may not realize the fact that they can easily see the battery percentage in the menu bar. Some may even wonder if Apple has completely dropped this feature in the latest versions of macOS. Before we go ahead, it's worth noting that the steps are the same for macOS Monterey and Big Sur. You can easily reactivate the battery percentage on your Mac by following the steps below.
How to Enable Battery Percentage on Mac?
Here are the steps to enable battery percentage on Mac. Follow the following steps so that you successfully enable the Battery Percentage on your Mac.
First of all, click on the Apple icon in the upper left corner of the screen. Then, in the list of options, click on System Preferences.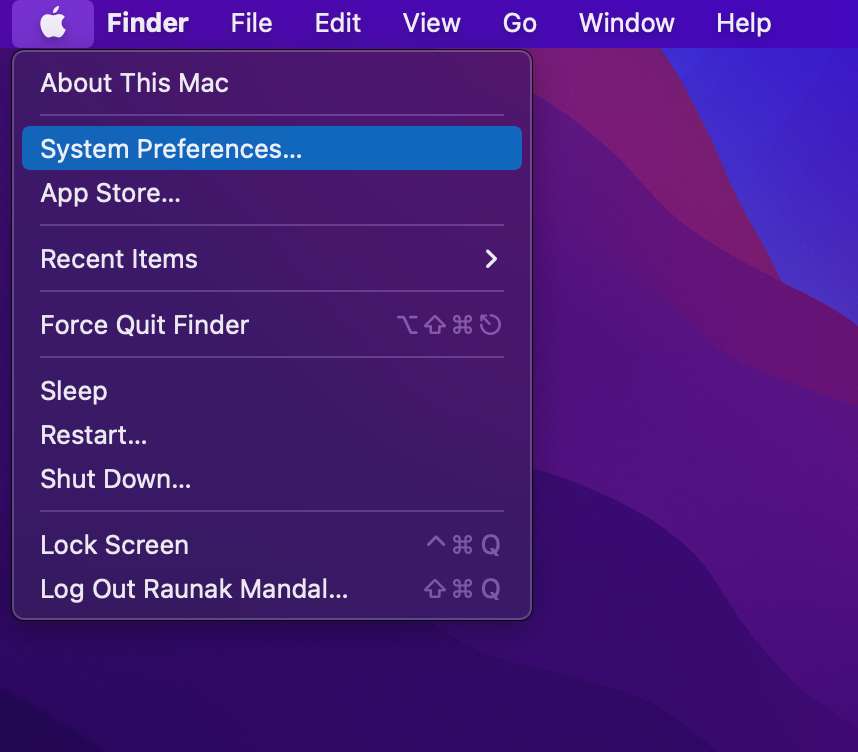 Select "Dock & Menu Bar" in the System preferences window, which is the third option in the list next to Desktop and Screensaver Settings.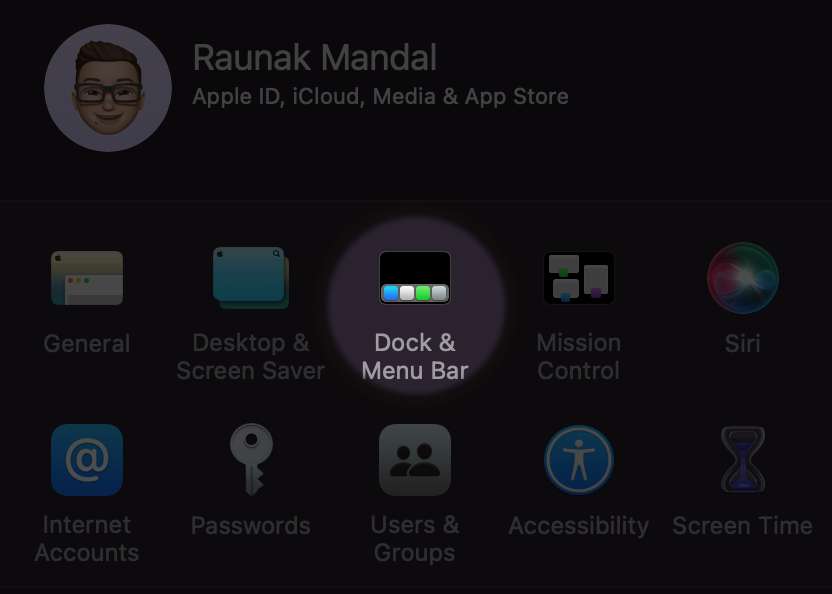 After that, scroll down to Other Modules on the sidebar and select the "Battery" option in it.
Click on it and then you will find three boxes, check the box of "Show Percentage". Also, make sure that the "Show in Menu Bar" option is checked.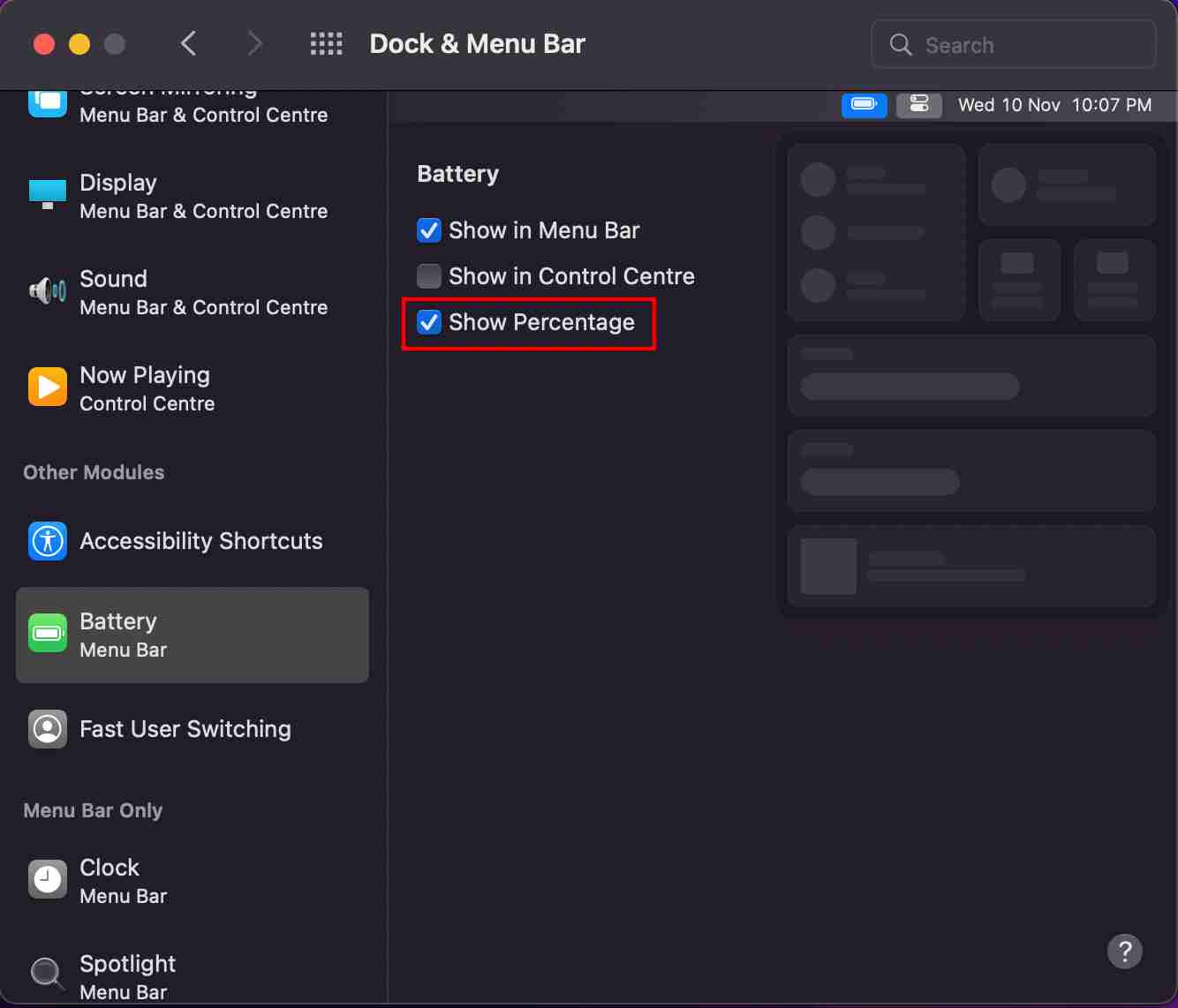 And now you will see the battery percentage indicator in the menubar of your macOS.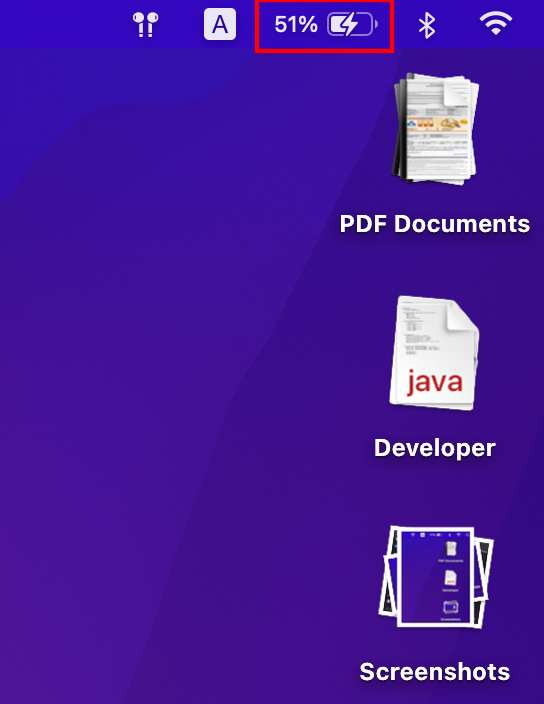 From now on, you can easily guess how long your MacBook will last on battery before you have to update to the latest version of macOS as you did in previous versions of macOS, including macOS Catalina and macOS Mojave. Moreover, if you click on the battery icon in the menu bar, you can access the context menu that shows a more accurate estimate of the remaining battery life. It even shows you which app on your Mac is also using the most battery power. If necessary, the battery parameters can be adjusted in the same menu.
That's All For Today. Stay Tuned To TechBurner For More Stuff.