"Dark Theme Has a Separate Fanbase. Everybody out there wants to have a Dark Theme on their Device. If you are one of them and as well as a Huawei/Honor user i.e EMUI user, you can get the Dark Mode on your Device right now. Well, getting interested in How to Enable Dark Mode in EMUI? Stay tuned.
What is EMUI
EMUI is a Custom ROM based on Android. It's been made by the Company Huawei and used Globally by Huawei and Honor Phones. It has become a very Popular OS nowadays with Time-to-time Android Updates. People are happy using it. Also, EMUI supports customization so that a user can use this one as he wants. Well, Dark More is one of them.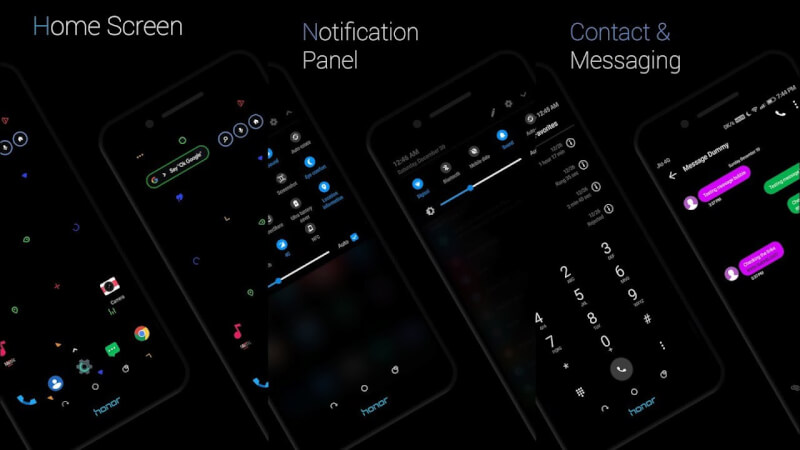 How To Enable Dark Mode In EMUI
1. Downloads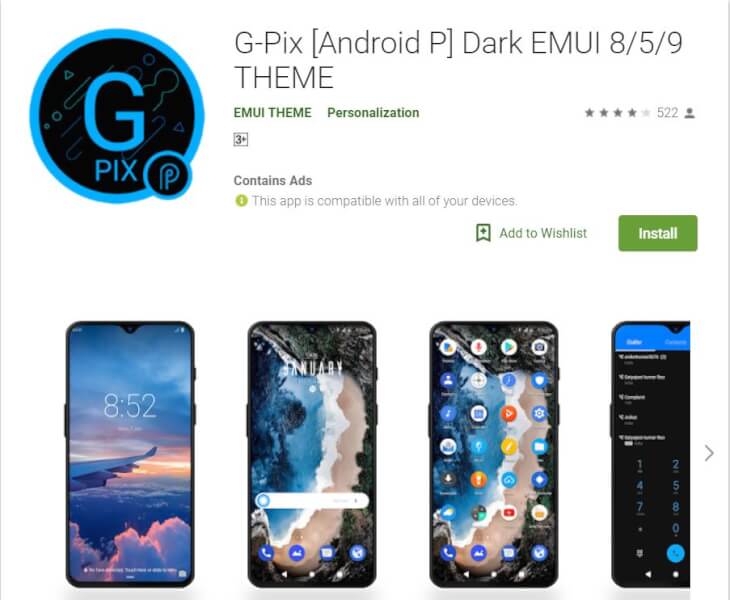 To Enjoy Dark Mode, you need to Install an App called "G-Pix [Android P] Dark EMUI 8/5/9 THEME". This one is Actually a Theme which allows your Phone to get Dark Mode Enabled.
2. How to Enable Dark Mode Using the Application
Simply open the Application and tap on "Install Dark Shade Edition".
After that, on "How to Apply" Page, click on "Open Theme Application". This will redirect you to the Theme Application.
In the Theme App, Tap on Me ( Bottom Right Corner ) and then Click on "My Themes".
There you can see a Theme called "Android P Dark". Click on "Apply".
Voila, you are Done.
How To Make Sure if the Dark Mode is Working or Not
To check the Working of the Dark Mode App, simply "Slide Down" the Notification Area and Check if it is in "Dark Mode" or not. Also, you can go to Settings to Check it.
Fix of Any Errors Using the Application
Well, you shouldn't have any Error is the App. Just make sure that you are running on the latest EMUI 9 along with Android 9+. We have used it on our Honor 10 Lite and it Worked like Charm.