Thanks to the social media and especially Instagram, Teal and Orange effect is very popular. Well, the effect adds a bit of cinematic and pleasing look at the photos, and that's the reason why everyone wants to add this cool effect. It's not rocket science, and anyone can edit their pic on a smartphone. In this article, we are going to see how to get Teal & Orange effect in Mobile. Without further ado, let's straight jump into Teal & Orange Lightroom editing.
What is Teal & Orange Effect?
An orange and Teal look is a popular colour grading method. The orange and teal can add a sharp contrast between skin tones and the background to help them pop. Orange and blue are on opposite ends of the colour wheel. Any two colours that are directly opposite each other are called complementary colours. Adding complementary colours to an image works for hue combinations. So, the result turns out good. Now, let's see how you can edit your pictures.
How to get Teal & Orange Effect in Mobile
So, we are going to use the Lightroom mobile app. Click here to download the app from the Play Store. Once you install the app, open it and import the photo you want to edit.
STEP 1 – LIGHT
Select the Light tool.
Decrease the Exposure, Contrast and Highlights according to your preference.
Increase the Shadows and change the value of Whites and Blacks according to the photo and your likings.
STEP 2 – COLOR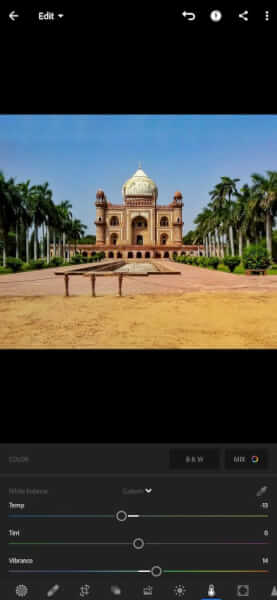 Select the Color tool.
Decrease the temperature to make the sky more bluish.
Increase the Vibrance to make the photo more appealing.
STEP 3 – MIX
Step 3 is the most important for the Teal & Orange Edit.
Click on the Color > Mix button.
Click on the

Blue

colour. Change the value as given below. (You can change the value according to the photo.)
Hue -50 & Saturation +70
Now, click on the

Red

colour. Change the value as given below.
Hue +75, Saturation +50, Luminance +25
Click on the Green colour and decrease the Hue -70.
STEP 4 – EFFECTS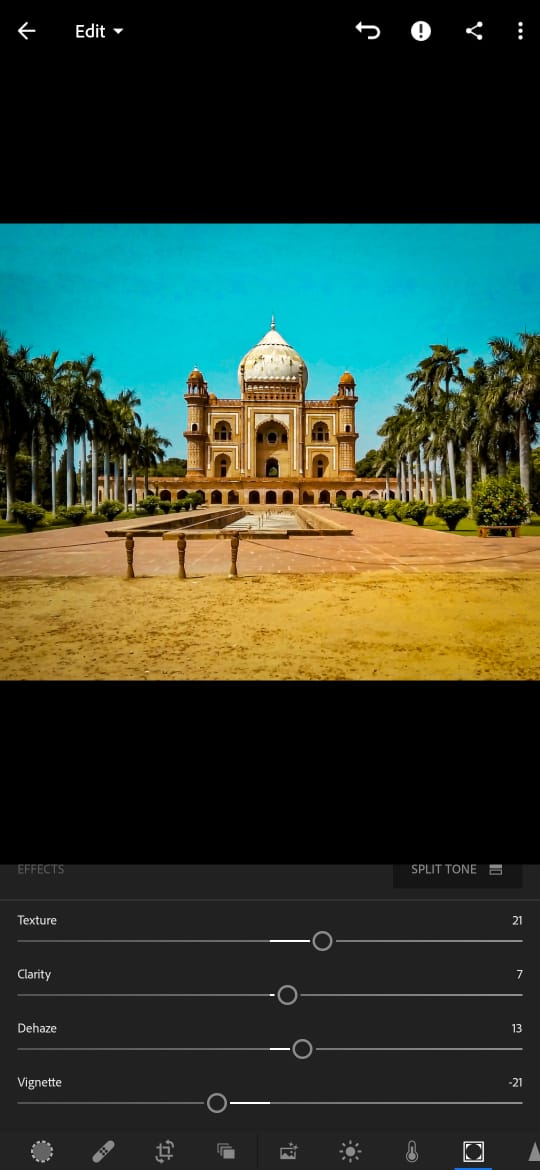 Click on the Effects tool and do the following changes.
Decrease the Vignette value -25.
Increase the Clarity, Dehaze and Texture value according to your likings.
STEP 5 – SAVE
Click on the three-dot icon present at the top right corner.
Tap on the Save to the device, and that's it.
Here's Burning Tricks Episode 4.
That's all in this article on how to get Teal & Orange effect in Mobile. Go ahead and use this tutorial of Teal & Orange Lightroom editing.