A few years ago, Reliance JIO launched its Jio Phone and Jio Phone 2. These were the most affordable mobiles which come with the 4G-connectivity and with many pre-loaded apps. Users were also loving these phones because they can use WhatsApp, Facebook, and YouTube in the mobile with the Jio Special Recharge for Jio Phone. Now, there are leaks that the Reliance Industries is now working on their Lite version of their JioPhone. It will likely to give new experience to users. But, JioPhone Lite leaks suggest that the phone will not be coming with Internet Connectivity. So, JioPhone Lite features only calling with a special recharge. Therefore, read the full article to know more about the JioPhone Lite specs, JioPhone Lite Launch Date in India and JioPhone Lite Price in India:
Jio Phone Lite Leaks: Features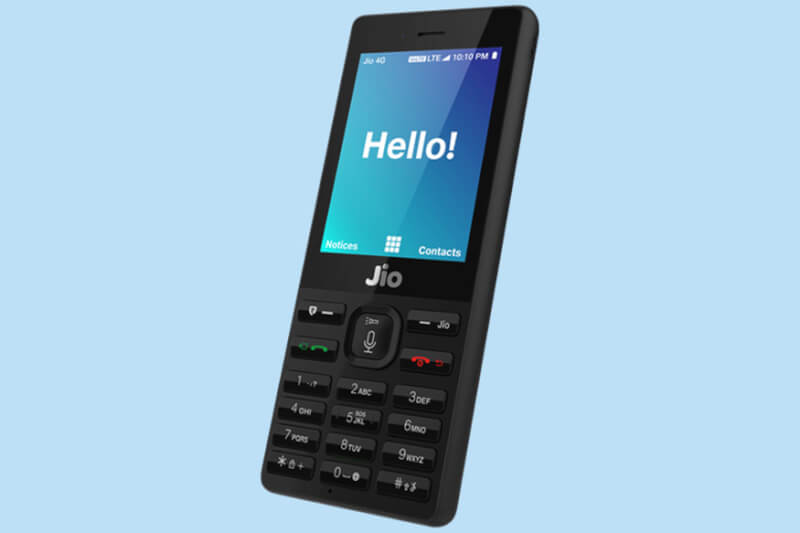 JioPhone series is one of the best Sasti Masti phones coming with 4G support and basic features to provide a good internet experience to all the rural areas and underprivileged society of India. People who cannot afford to buy Android smartphones, Jio Phones series are targetting them with affordable pricing along with data plans. Some are also buying Jio Phones who are not compatible with Screen Touch phones. Currently, JioPhone 1 comes with a simple keypad whereas the Jio Phone 2 comes with Qwerty keypad. Both the phone have 4G Internet connectivity, and basic features. Now, several leaks suggest that the Reliance Jio is working on their JioPhone Lite. Which will cost as low as Rs. 400, and targeting those users who don't need an internet connection but only phone calls and music. Jio Phone Lite leaks suggested that it will come with similar specs to the Jio Phone. But, Jio Phone Lite users can send 100 SMS, Jio-to-Jio free calls, and other Jio-to-other network will be charged. They can also announce a special offer to the Phone.
Jio Phone Lite Specs:
Here are the quick and expected specs of the Jio Phone Lite:
| | |
| --- | --- |
| Network | 4G without Internet Connectivity |
| Display | 2.4-inch VGA TFT Display |
| Platform | SPRD 9820A/QC8905 Dual Core Processor |
| Battery | 2000mAh |
| Main Camera | 2MP Primary Sensor |
| RAM & Storage | 256MB RAM with 2GB ROM |
| Other Features | Flashlight, GPS, NFC |
Jio Phone Lite Launch Date in India:
When 91 Mobiles reported that the Jio is working on their JioPhone Lite. However,  Reliance Jio rejected that they are not working on JioPhone Lite. But, we are expecting that in future we will listen to good news from JIO. But, we are expecting that Reliance Jio will likely to launch the new JioPhone in 2020. 
Jio Phone Lite Price in India:
If Jio Phone Lite launch then we are expecting that the mobile will come around Rs. 399 and We are also expecting that there will be a new special offer launched for the Jio Phone Lite and it may be of Rs. 50. 
That's All For Today. Stay Tuned To TechBurner For More Stuff.