MediaTek used to dominate the Indian market in terms of mobile processors until the Xiaomi revolution happened. Back in those days, MediaTek 5G SoC was not even a dream. Xiaomi entered the Indian market with SnapDragon devices which were much more stable, capable, on-a-budget. In addition to that, market reputation and word-of-mouth made SnapDragon capture the market. Smartphone OEMs used the same MTK6737 and other similar processors for 2-3 generations continuously.
After the mid-range market changed, MediaTek also felt the urge to do something. Realme debuted with the MediaTek Helio P60 which was very well praised by reviewers and accepted by customers. The successors, P70, P90 performed linearly well. Then MediaTek came with a gaming chipset called Helio G90T. And, Xiaomi accepted it for their Note-series. We all know, Xiaomi's Note-series has been one of the key reasons for Xiaomi's success in India starting from Redmi Note 3. Needless to say, Xiaomi gave tough thought before ditching Qualcomm to opt for G90T in Redmi Note 8 Pro. Now, MediaTek is launching its MediaTek 5G SoC tomorrow on 26th Nov 2019.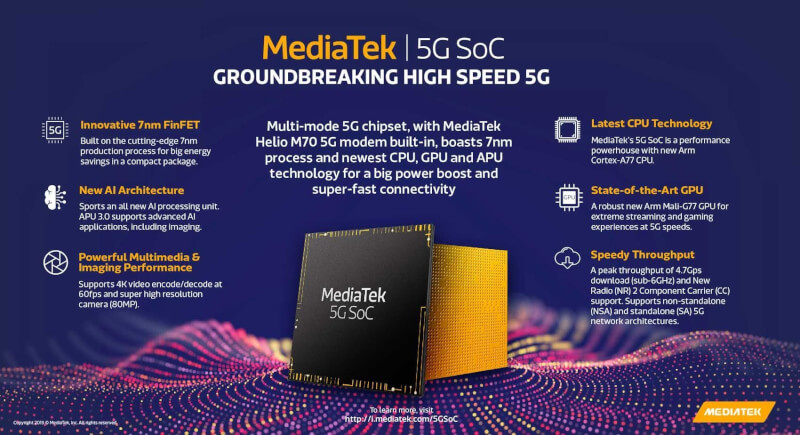 Specifications of MediaTek 5G SoC:
ARM Cortex A77 architecture
Integrated Mali-G77 GPU
World's first 7nm ARM Cortex A77 CPU
MediaTek's integrated 5G baseband.b
Based on TSMC's 7nm FinFET process
MediaTek 5G SoC new features:
MediaTek 5G SoC which will be officially launched tomorrow integrates Helio M70 modem. As expected, the down and uplink speeds are insane! As per their claim, downlink reached 4.7Gbps whereas the uplink reached 2.5Gbps. The icing on the cake is that the modem is completely backward-compatible up to 2G.
It also uses the new 3rd version of APU or AI Processing Unit which being an explicit unit in a processor is a matter of debate, but MediaTek claims that APU 3.0 in the MediaTek 5G SoC can do some special things in terms of AI. To mention one of them, the processor can de-blur an image taken even when the subject is moving quickly.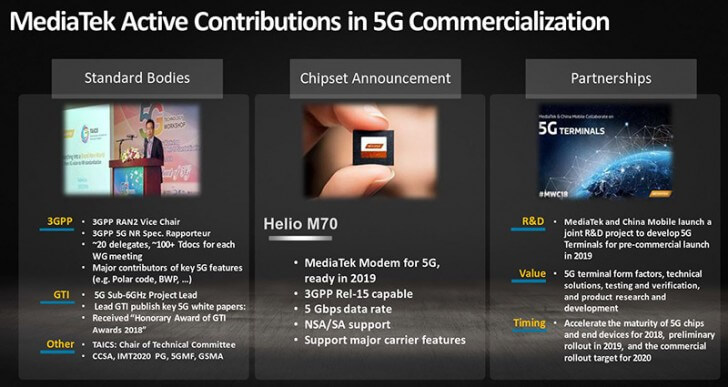 MediaTek 5G SoC benchmark:
As per the AI Benchmark list in Switzerland, MediaTek 5G SoC ranked the top in scores. Although there's no mention of the exact name of the model, it reached the top spot with 56,158 points crossing the HiSillicon Kirin 990 5G at 52k points. For a better comparison, SnapDragon 855+ scores 28k in the AI department.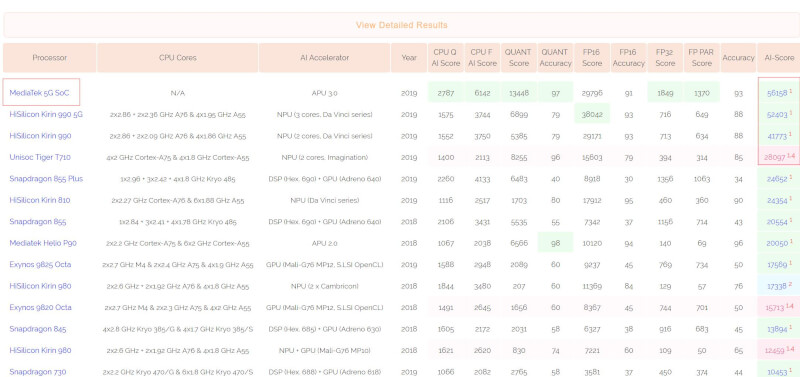 Source: MyDrivers
Not surprisingly, at the MediaTek conference tomorrow, smartphone manufacturers will officially announce the first 5G mobile phone based on MediaTek 5G SoC. Will that be another Xiaomi or Realme one? Or some other brand will hit the bull's eye?
Download REWALLS: TECHBURNER WALLPAPER APP For Awesome Wallpapers.