On November 1st, Huawei's second-generation 5G mobile phone, the Huawei Mate 30 Pro 5G version, will officially usher in the first sale. Today, Huawei's official Weibo officially released a teaser. This time again, Huawei's primary selling points are Kirin 990 5G SoC with native 5G inbuilt, lower power consumption and a bucket load of battery life.
Why Kirin 990 5G rams every other chipset?
Kirin 990 5G version is the industry's first flagship 5G SoC fully integrated chip. Huawei claims that this is the best 5G chipset, with the best AI algorithm and best performance. According to them, the Kirin 990 5G SoC achieves it by using the industry's first TSMC 7nm + EUV EUV lithography process. This process integrates 10.3 billion transistors. It is the industry's first mobile SoC with more than 10billion transistors, but at the same time, the board area is down by 36% compared to the previous generation. It is obvious that the Kirin 990 5G used in Huawei Mate 30 Pro is optimized for energy efficiency, and consumes 20% lower power than the Snapdragon 855+.
More: Enable RCS messaging in India.
In addition, the memory storage supports LPDDR4X, UFS 3.0, and redesigned intelligent cache for heavy-duty games. The bandwidth requirement between GPU and memory is reduced by 40%, while memory power consumption is reduced by 20%.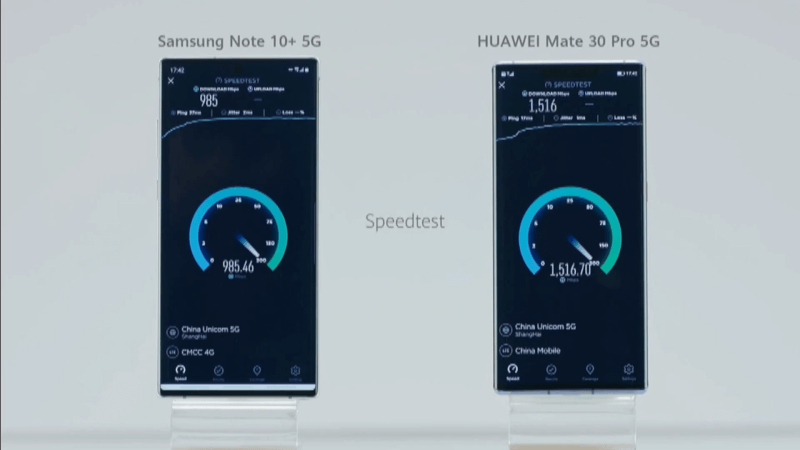 Huawei Mate 30 Pro powered by Kirin 990 5G:
In terms of battery life, the Huawei Mate30 Pro 5G is equipped with a 4500 mAh capacity battery, and the official tests claim 9 hours of Screen-on-Time with 5G enabled. Moreover, Huawei Mate 30 Pro 5G also uses graphene cooling technology. As compared to other chipsets, Kirin 990 5G lasts quite a bit longer as a result.
Huawei Mate 30 and Huawei Mate 30 Pro Indian Pricing:
In terms of price, Huawei Mate 30 5G 8+128GB version is priced at Rs. 50,000/- and 8+256GB version is priced at Rs. 55,000/-. Huawei Mate 30 Pro 5G8+256GB version is priced at Rs. 69500/-, 8+512GB version is priced at Rs. 80,000/-.
Why Huawei has the fastest 5G- explained:
Huawei has surpassed Ericsson, Nokia to become the world's largest network equipment vendor. This year Huawei was awarded the world's largest 5G commercial contracts, more than one million 5G Massive MIMO AAU sent around the world. Also, being future proof, Huawei owns 20% of patents of 5G solutions in the whole world.
From 5G base stations to 5G mobile phones, to various 5G solutions, Huawei is always leading the world. Founder Ren Zhengfei recently revealed two important reasons why Huawei technology is unique in the world when interviewed by a European media.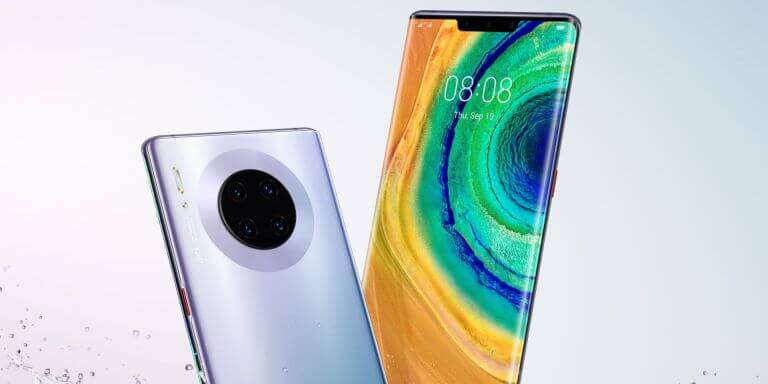 Pioneer behind Kirin 990 5G of Huawei Mate 30 Pro:
According to MyDrivers, it is related to a young Russian man's algorithm. This story has also appeared in Ren Zhengfei's interview many times previously. Ren Zhengfei already said that Huawei recruited a Russian guy. For more than 10years, he has researched only on one thing: how to make existing services faster than the competition. His journey started with 2g, then 3g, 4g and now in 5G. In theory, it can save half of the cost and reduce the weight of data by half, or at least 30-40%.
Later, as the frequency band continues to increase with 2G, 3G, 4G, and 5G, Huawei uses this algorithm to synthesize multiple devices into one device, called multi-frequency multi-mode. This is Huawei's original technology, which makes Huawei's wireless communication technology stand out.
More: Mi Watch teased with new MIUI.
Nonetheless, Ren Zhengfei said, "Our leadership is not starting from 5G. We are already leading 4G. The leading point is a mathematical algorithm of that Russian boy. He is now our company's fellow, a great scientist, and only about forty years old."
Download REWALLS: TECHBURNER WALLPAPER APP For Awesome Wallpapers.