NVIDIA officially released the new mainstream graphics cards GeForce GTX 1660 SUPER and GeForce GTX 1650 Super. They are an upgraded version of GTX 1660 and GTX 1650 respectively. GTX 1660 Super lies between the GTX 1660 and the GTX 1660 Ti. It will compete with the upcoming AMD RX 5500 series. This new graphics card is 20% faster than the GTX 1660. Let's find out more about the GTX 1660 Super Specifications and more.
GTX 1660 Super Specifications
| | |
| --- | --- |
| Architecture | Turing Shaders |
| Boost Clock | 1785 MHz |
| Frame Buffer | 6 GB GDDR6 |
| Memory Speed | 14 Gbps |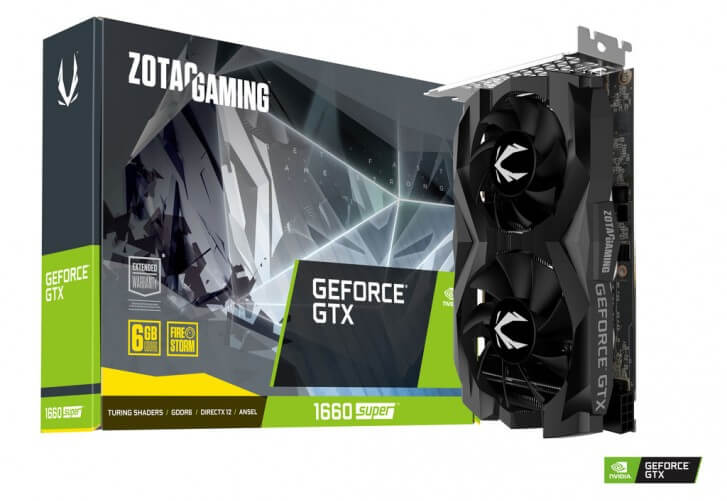 NVIDIA GTX 1660 Super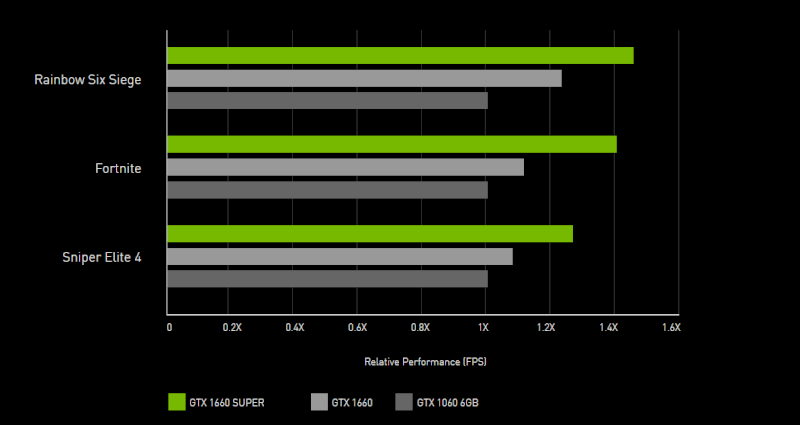 Just like the GeForce RTX Superseries, 1660 Super also offers better performance. As you can see in the above FPS comparison, GTX 1660 Super outperforms the GTX 1660 in popular games like Fornite, Sniper Elite 4 and Rainbow Six Siege. The GTX 1660 SUPER has the same 1408 CUDA cores as the GTX 1660. The base clock speed 1530MHz and boost clock speed 1785MHz are also same as 1660. However, the GTX 1660 Super uses faster 14Gbps GDDR6 memory rather than 8Gbps GDDR5 memory resulting in improved memory bandwidth.
It makes GTX 1660 SUPER 20% faster than the GTX 1660 and 1.5x faster than the GTX 1060 6GB. These new graphics cards are based on Turing architecture. The thermal power consumption is increased to 125W from 120W and it has the same single 8-pin auxiliary power supply.
GTX 1650 Super
The GTX 1650 SUPER has faster 12Gbps GDDR6 memory. This makes the GTX 1650 SUPER 50% faster than the GTX 1650 and 2x faster than the GTX 1050.
Read More: MSI Launches New GeForce GTX 1650 Graphics Card for Compact PC Builds: All You Need to Know!
GTX 1660 Super Price
GeForce GTX 1660 Super will be priced at Rs. 20,500 ($219). GeForce GTX 1660 was launched at Rs. 21,500.
GTX 1660 Super Availability
The GTX 1660 SUPER is going on sale from October 29 through various partners including ASUS, Colorful, EVGA, Gainward, Galaxy, Gigabyte, Innovision 3D, MSI, Palit, PNY and Zotac. The GTX 1650 SUPER will be available from November 22.
Read More: How To Choose the perfect Motherboard? PC Building Guide
Follow Tech Burner Team on our social media handles to get the latest updates:
If you have any queries about tech then simply mention @TECHBURNERTEAM on twitter and we will try to answer you as soon as possible.