Micro-Star International better known as MSI is a Taiwanese company who is also well known for manufacturing computer related stuff. When coming to PC gaming, gamers who build their own rig usually prefer MSI parts. MSI's graphics card is the company's best selling product. 
Now MSI at an event showcases a new version of Nvidia GeForce GTX 1650. This new version is dedicated for PC Gamers who like to have their gaming rig as compact as possible. The full model name MSI GeForce GTX 1650 4GT LP is a low-profile card. It means that it is built to take up less space than the full-sized GTX 1650. Both compact and full-sized in spite of their size offer similar power.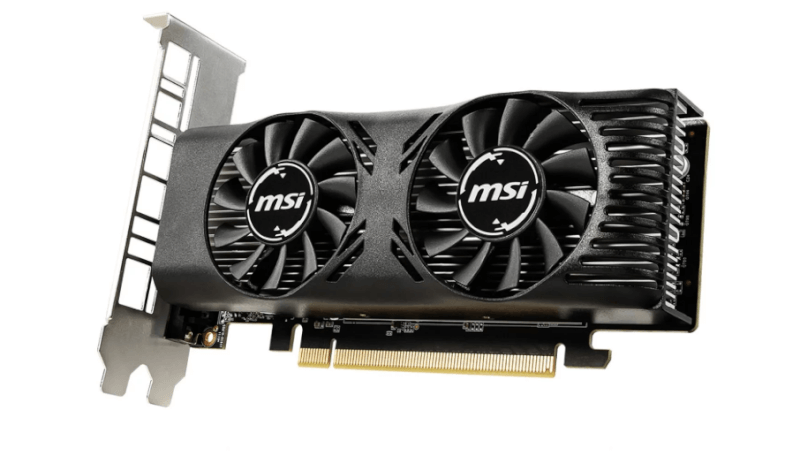 New MSI GeForce GTX 1650- All you need to know!
MSI debuted a new graphics card for compact PC builders this week. The GeForce GTX 1650 4GT LP is built to take up less space than its full-sized brother while still offering similar power. The GeForce GTX 4GT LP's size is its biggest pros. The card measures at 168 x 69 x 37 mm with its included low-profile bracket. It can also be used with a normal bracket, which bumps the card's size to 168 x 105 x 37 mm.
Read More: OPPO TO UNVEIL UNDER-SCREEN SELFIE CAMERA AT MWC
Apart from its size, the card sports a boost clock of 1665 MHz and 4GB of GDDR5 memory running at 8 Gbps. Power consumption is rated at 75 watts. Therefore MSI recommends PC build to be equipped with at least 300W power supply. The graphics card supports up to two displays simultaneously, with one HDMI 2.0b port and a dual-link DVI-D port. It offers a maximum resolution of 7680 x 4320 pixels.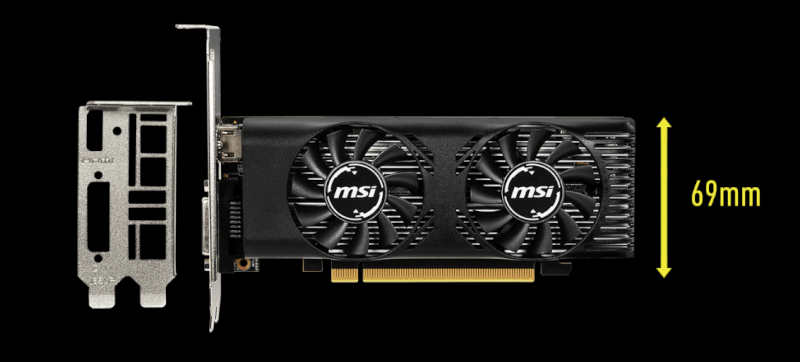 Factory VS MSI GeForce GTX 1650
As far as specifications go, the MSI GeForce GTX 1650 4GT LP sticks to Nvidia's specifications for the most part. The graphics card is based around the TU117 silicon. It has 896 CUDA cores and 4GB of GDDR5 memory clocked at 2,000 MHz across a 128-bit memory interface. MSI's offering runs with the same 1,485 MHz base clock as well.
Read More: 5 APPS MADE FOR EVERY PC GAMER. (MUST HAVE APPS)
The key difference is the boost clocks. The MSI GeForce GTX 1650 4GT LP comes with a 1,665 MHz boost clock, while the Factory GeForce GTX 1650 has a 1,695 MHz boost clock. Both models are rated with a 75W TDP (thermal design power). Both Factory and MSI GeForce GTX 1650 are compatible with MSI's Afterburner software. This software allows you to control, monitor and overclock your graphics card.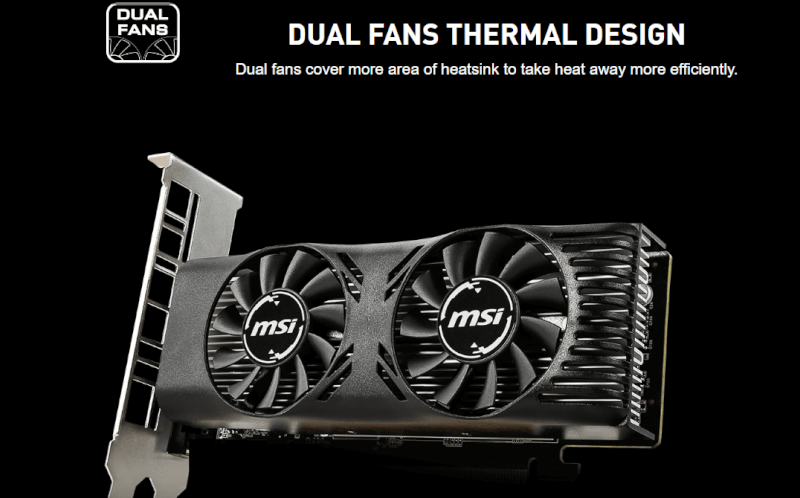 MSI GeForce GTX 1650 Pricing in India
The MSI GeForce GTX 1650 is available in India at price around 18,000 INR. This graphics provides mid-tier gaming performance with decent framerates. It also can run AAA titles with good frame rates providing some minor tweaks in graphics settings. In contrast, MSI GeForce GTX 1650 graphics card is an upgrade to Nvidia's GTX 1050 that was launched two years back. This graphics card is best for gamers who want to build a gaming rig around the rough size of a Home Printer. Overall, this is an excellent budget friendly graphics card worth buying or upgrading over GTX 1050.
[amazon_link asins='B07QPVNPB3′ template='ProductAd' store='techburner-21′ marketplace='IN' link_id='93e0a6f0-5bb7-42a5-9e07-cc4d8d9f2fe1′]