A Motherboard is the key component of any PC where all hardware components are connected. If you are into PC building then to choose the right Motherboard is very important. You should consider Motherboard Size, CPU and Motherboard slots & ports. If you are doing PC Building for the first time then this article will help you.
Motherboard Size: Form Factor
Motherboards and CPU Cases come in different sizes. Make sure you choose the right motherboard form factor which fits perfectly in the cabinet. Three common Motherboard size is,
Standard ATX – 12 x 9.6-inches (305 × 244 mm)
Micro-ATX – 9.6 × 9.6-inches (244 × 244 mm)
Mini-ITX – 6.7 × 6.7-inches (171 x 171 mm)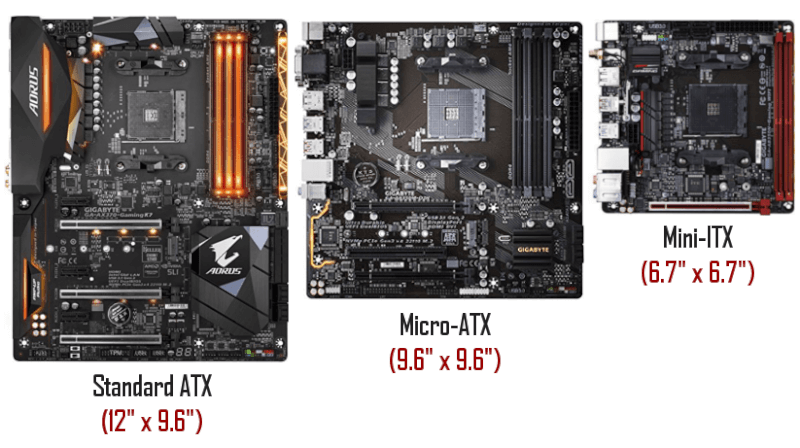 There is also an Extended-ATX size of Motherboard. E-ATX Motherboards are larger than Standard-ATX boards.
CPU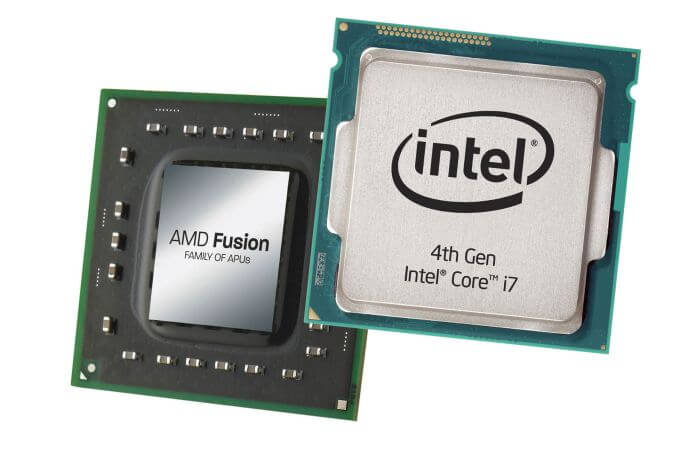 There are only two processor manufacturers: Intel and AMD. Motherboards are specifically designed to work with specific CPU. Intel CPU does not work with an AMD motherboard and you can not install an AMD CPU on an Intel Motherboard. First, choose from Intel and AMD.
The next thing you should keep in mind that not all Intel CPUs works with all Intel Motherboards. Whenever Intel and AMD launch new processors they also launch new motherboards which are compatible with each other. Also, one should also check the Chipset of the motherboard.
READ MORE: Snapdragon 8cx beats Intel Core i5 in new PCMark10 Benchmarks
Slots and Ports
A motherboard is an essential part of the PC where all of the components plug into so that they can work together. The more ports your motherboard will have, the more components you can install. These are the main ports you should keep in mind,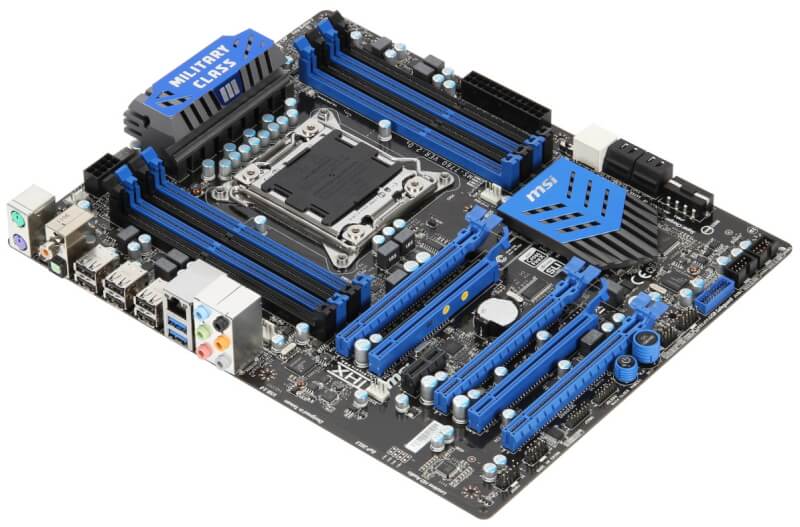 1. DIMM Slots
DIMM slots are used to install RAM on your system. Generally, most of the Motherboards have four DIMM slots. But Mini-ATX or Micro-ATX have sometimes only two DIMM slots. However, single RAM sticks available with 16GB capacities, so you can add up to 32GB RAM on your PC with just two DIMM ports. Having four DIMM ports is always a good thing because you can upgrade in future but for most of the users, even two ports are not an issue.
2. SATA Ports
Hard drives, SATA SSDs and optical disks are connected to SATA Ports. Usually, one or two SATA ports are present on the motherboard which is enough.
3. PCIe Lanes
PCIe Lanes (Peripheral Component Interconnect Express) is used to connect graphics cards in general. Most of the motherboards have a couple of PCIe lanes so you can add multiple graphics cards to your system. Not just the graphics cards but you can also connect USB expansion or WiFi hub to these lanes.
4. USB Headers & Ports
You have to connect USB Ports of the CPU Case to the USB Header. USB ports are also present on the I/O panel of the motherboard. The more USB headers your motherboard comes with, the more USB ports you can add to your system. Some CPU coolers are directly connected to USB Headers.
5. Display Interface Ports
Display Interface Ports includes HDMI, DVI, and DisplayPort ports. If you are planning to set up multiple monitors then make sure you have enough slots to connect the display. Otherwise its not a big deal.
These are the key points you should keep in mind while choosing the right motherboard for your PC Building. Also, check out this "BALTI PC" made by TechBurner.
[Source]
Follow Tech Burner Team on our social media handles to get the latest updates:
If you have any queries about tech then simply mention @TECHBURNERTEAM on twitter and we will try to answer you as soon as possible.