OnePlus has Confirmed that upcoming smartphone OnePlus 6T will not feature a 3.5mm headphone jack. Which means, OnePlus 6T will be the first smartphone with 3.5mm jack from the home of OnePlus.
In an interview with TechRadar, OnePlus founder Carl Pei revealed that the 'next OnePlus handset' is not coming with the 3.5mm jack in favor of USB-C. He added "controversial" decision was spurred by the fact that almost 60 percent of current OnePlus owners already own wireless headphones.
And Pei claims that, by removing the jack, the firm is freeing up more space to put "more new technology" into the product, noting that the 6T will offer a bigger battery than its OnePlus 6 predecessor. This is also likely a nod to the 6T's in-display fingerprint sensor, which OnePlus confirmed was coming earlier this month.
"It (removing the headphone jack) was a very controversial decision. We're not doing it for the sake of doing it and because everyone else is. We believe now is the right time, as it'll benefit the majority of our users while keeping the downside low."
Thankfully, Pei confirmed that OnePlus will feature a 3.5mm to USB-C adapted in the box. And since, the company has let slip that it'll be launching new Type-C Bullet earphones alongside the OnePlus 6T, which will be priced at £15.99 in the UK.
It also gives us a full run-down of the handset's specs, so if the listing is accurate, OnePlus is unlikely to have many surprises in store.
The handset will pack a 6.4in 2340×1080 AMOLED screen with a 91.6 percent screen-to-body ratio, according to GizTop, which will be powered by a Qualcomm Snapdragon 845 processor paired with an Adreno 630 GPU.
The OnePlus 6T will also feature three cameras on its rear (20MP, 12MP, and TOF 3D), a 25MP front-facing camera, 6GB 8GB RAM, 64GB/128GB/256GB storage, Google's Android 9.0 Pie OS and a "light-sensitive fingerprint sensor under the display".
Also, OnePlus has confirmed that its incoming OnePlus 6T will be the first to feature an in-display fingerprint sensor.
Speaking to CNET, the company said that its implementation of the technology – currently found on the likes of the Vivo Nex and Porsche Design Huawei Mate RS – will be unimaginatively branded 'Screen Unlock'.
"We unlock our phones multiple times a day, and Screen Unlock reduces the number of steps to complete the action," a OnePlus staffer told the website, noting that the tech was originally set to debut on the OnePlus 5T.
"By adding this feature as an addition to other display unlocking options such as Face Unlock, users will have options to unlock the display in a way that is most efficient for them."
In order to accommodate the new technology, the design of the OnePlus 6T will be "slightly tweaked" compared to its predecessor, with the incoming flagship set to be slightly thicker with re-arranged internals. The OnePlus 6T is far from being an incremental change as the 5T appears to be flanking a whole new set of features that are likely to really upset anyone who shelled out for the OnePlus 6 just a few months ago.
A picture of what is alleged to be packaging from the forthcoming device, expected next month, suggests that the 6T will boast an in display fingerprint sensor, and a "teardrop" notch designed to take up as little screen real-estate as possible. We tend to take such revelations with a pinch of the old calcium carbonate, but as this particular Weibo user has previous in getting it right, we're going to stick our necks out and say this is real. Other specs, we can expect to include Android 9.0 Pie in the form of its Oxygen OS variant,
Although officially the 6T doesn't exist yet, we're actually expecting it a month early, in October this time around, so the date of 15th January mentioned in the posting is mysterious.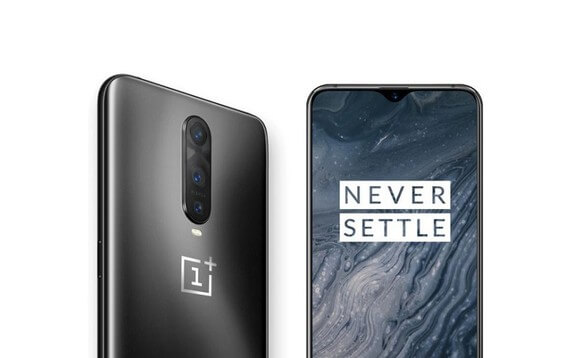 It could be that, for the first time, this will be carrier exclusive at first. Previously, O2 has had non-exclusive rights in the UK, but there are rumors that T-Mobile has rumored it for the US, which could be exclusive. More news as we get it.
The OnePlus 6T will reportedly launch in October this year as the firm's first smartphone to be offered through a US network.
Still, if the rumors are true, this will be a major deal for OnePlus, which has yet to make much of a name for itself in the US due to a lack of carrier backing. A partnership with T-Mobile would ensure greater visibility of its product beyond the direct sales already offered through its own retail channels.
The report doesn't tell us much else about the OnePlus 6T price will be the same as its OnePlus 6 predecessor. This means you'll likely be able to pick up a 64GB model for £419, with 128GB and 256GB variants fetching 519 and £569, respectively.
Hope you liked the article, please give us suggestions to improve in the comment box below and please go check out our YouTube channel for more informative and funny Tech news! ThankYou.
Adios!