As of now, Indian Railway is providing free Wi-Fi at more than 700 Railway Stations. This Free Wi-Fi service helps the passenger to go online, because in this digitalized era if you are online you are living the life. RailWire (Wi-Fi Provider by Google) is performing well from the beginning. So, Railway Board is trying to start this service at all the Stations in India, the service is going to called as 'Google Station'. The passengers traveling through the Kalka-Shimla section can use Free Wi-Fi at all 18 Stations, and these passengers are going to receive it very first.
Stations where Free Wi-Fi made available
Northern Railways is saying that 5 stations including Barog, Dharampur Himachal, Grumman, Koti, Kumarhatti Dagshai, Sonwara, Taksal, Kandaghat, Salogra, Knoh, Kathleghat, Shoghi, Tara Devi, Jutogh and Summerhill now have Free Wi-Fi availability.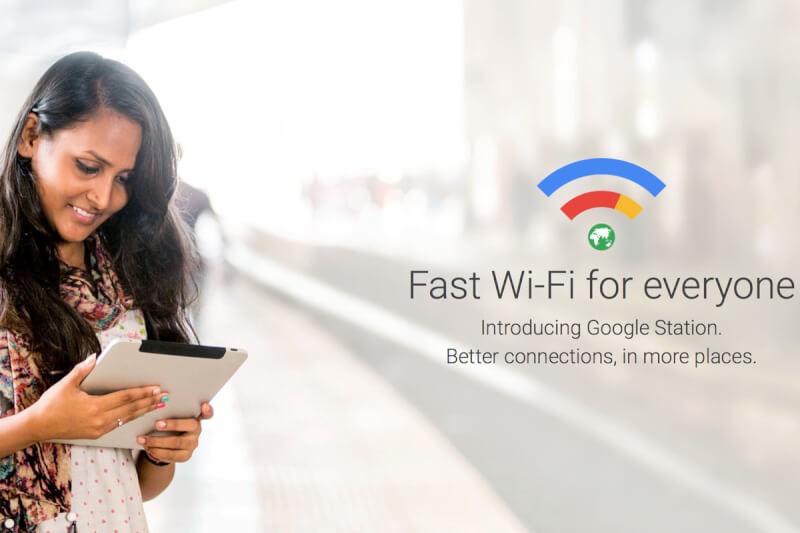 How to Connect to the Google Station Free Wi-Fi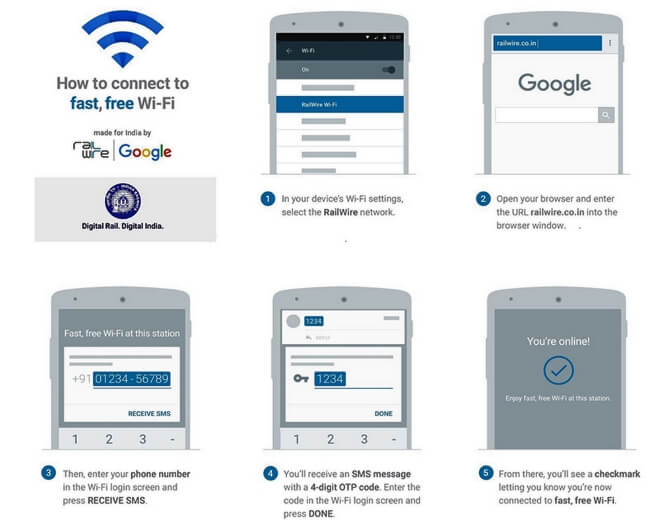 Turn on Wi-Fi of your Device.
Select the "RailWire Wi-Fi" and Connect to it.
As a result, A popup will appear saying "Sign-in to this Network".
Tap on the popup. Hence enter your phone number.
Now you will get an OTP.
Finally, put the OTP and Tap on "Connect".
Voila, You are Connected to the Free Wi-Fi.