We have seen massive improvements in the smartphone camera technology in the last couple of years and it is not going to stop anytime soon. All the smartphone brands are focusing on the Camera Department and keep improving the image quality. They have implemented Dual, triple and even Quad-camera setup to the back. The megapixel count is increasing day by day. A very popular 48MP Sony IMX586 camera sensor will be soon replaced by the Isocell Bright GW1 64MP Sensor. Xiaomi has unveiled that they are going to launch a smartphone with this 64MP sensor but today Realme has announced that Realme will launch India's first 64MP Quad Camera Phone before Diwali this year. Will it be the Realme X Pro? Let's know more about Realme 64MP Camera Smartphone.
Realme 64MP Quad Camera Phone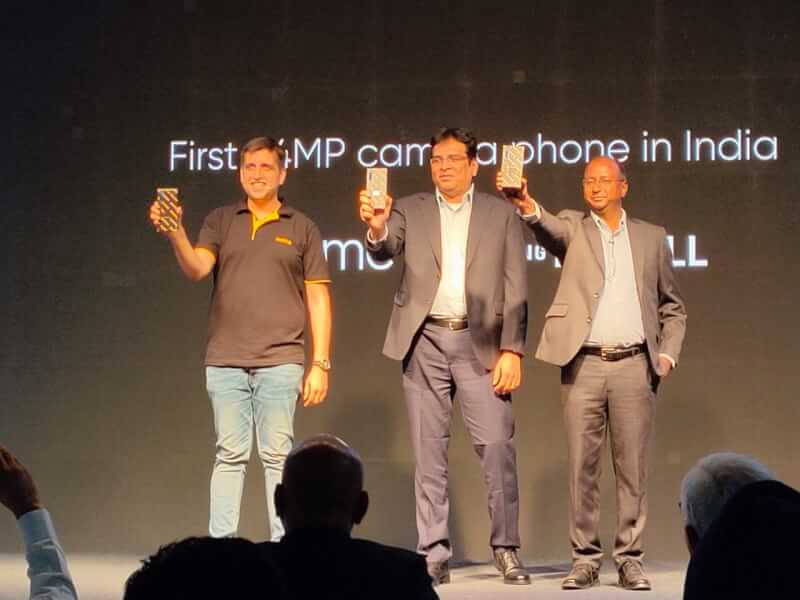 With #LeapToQuadCamera tagline Realme had held Camera innovation Event on 8th of August. Realme has showcased a total of three smartphones with Quad Camera Setup on the back. However only one of them will have the 64MP Quad Camera setup. Other two smartphones are Realme 5 and Realme 5 Pro. They both will also have a quad camera setup but no 64MP Sensor. The third phone by Realme which might be the Realme X Pro will feature a 64MP Isocell Bright GW1 Sensor.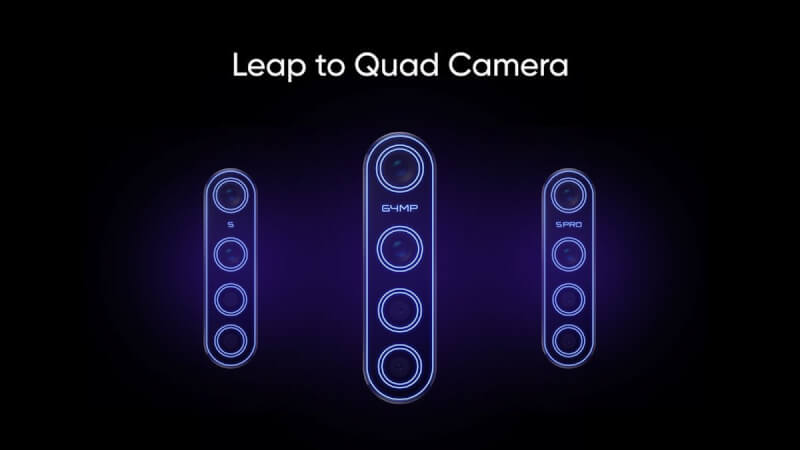 Talking about the Quad Camera, Realme did not reveal the specifications of the other three sensors. It might be a wide-angle lens, a telephoto lens and a lens for macro photography.
The quad-camera phone by Realme capture well detailed wide-angle lens.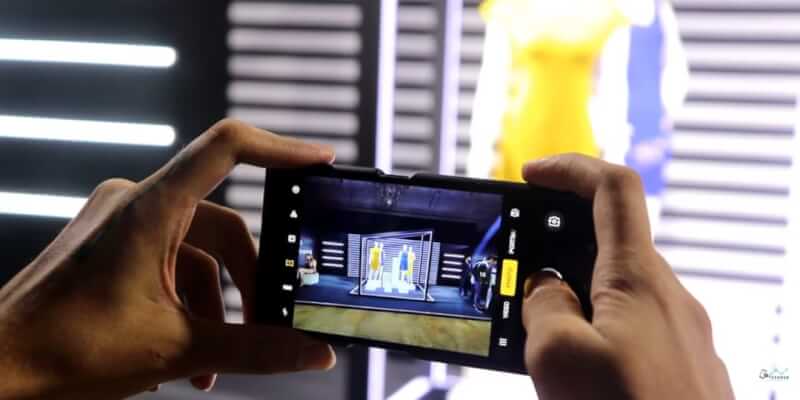 Also, there is an option to capture macro images. However, the image quality is not that great in Macro mode but still, the macro lens helps to capture good photos.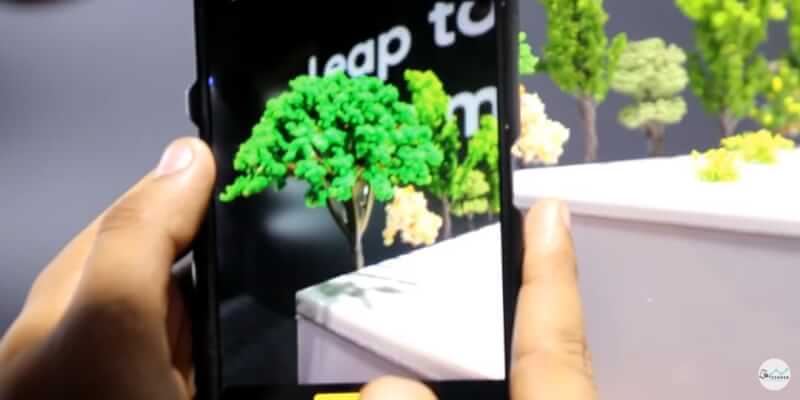 The Quad Camera setup of the upcoming Realme phones will have a full function camera system. The biggest complaint with the Realme X is the lack of a wide-angle camera lens. All three upcoming smartphones will have a wide-angle lens, which is definitely great. Realme will also provide an Expert mode which is basically Pro mode to control Shuter speed, ISO, Manual focus etc.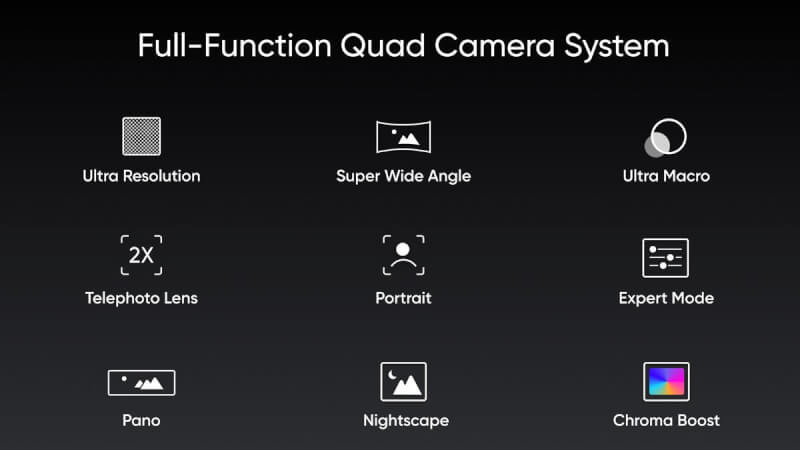 READ MORE: Realme Mystery Project X: Deeper Look At Realme OS!
Samsung Isocell Bright GW1 Sensor
Isocell Bright GW1 is the world's first 64MP camera sensor. GW1 is a 1/1.7-inch sensor with a pixel size 0.8μm. It supports 4-in-1 pixel binning that merges four pixels into a single pixel. It can produce 16MP bright photos in low light conditions and in the good light condition the sensor is capable of producing highly detailed 64MP photos. This sensor also supports Smart ISO for optimal result in every scene. With the help of Artificial Inteligence, the Smart ISO feature helps to capture proper lighting in every scenario. This Isocell GW1 sensor is 38% bigger sensor than the previous sensor. It means the sensor will capture more light and so the image produced is brighter and sharper.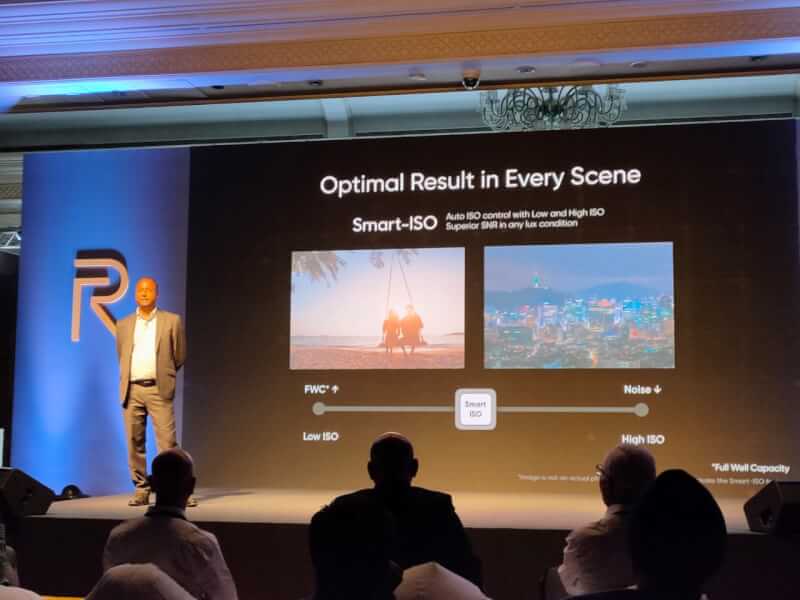 Realme compared the 64MP sensor with the 48MP Sony IMX586 sensor present on the Redmi K20 Pro and the difference is clearly visible. The photos taken with the Realme 64MP Model has more details than the Redmi K20 Pro.
Here's a comparison on the resolution testing chart between #realme 64MP model and competition device.#LeapToQuadCamera pic.twitter.com/Lg1EuMllXZ

— realme (@realmemobiles) August 8, 2019
Realme said that they will set up R&D centres in India to integrate camera innovations by Realme more efficiently to serve every Indian consumer in a better way.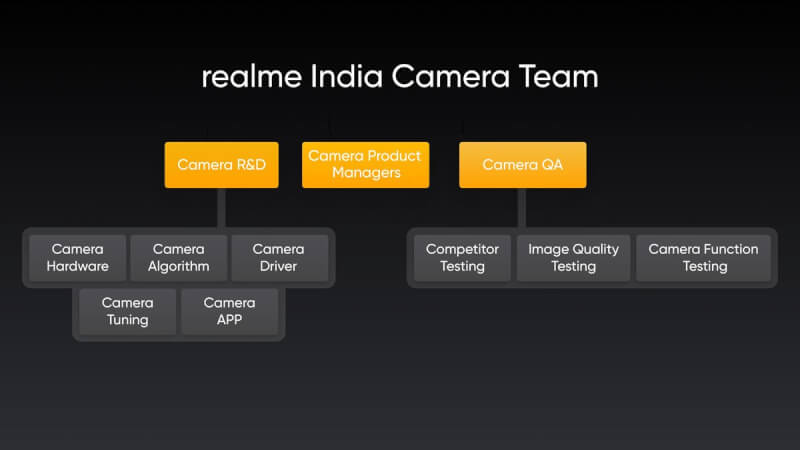 According to 91mobiles, the Realme 5 will feature a 16MP primary camera while the Realme 5 Pro will have a 48MP main sensor. The third phone of the Realme X series will feature a 64MP Quad Camera Setup. It might be Realme X Pro but there is no official confirmation yet.
Camera Samples
In the Realme Camera Innovation Event, they have shown the camera samples of 64MP Isocell Bright GW1 sensor and they look stunning in the first impression.
Here's how you get great details when you shoot with 64MP. The resolution advantage is obvious.#LeapToQuadCamera pic.twitter.com/3VSNvSyOvU

— realme (@realmemobiles) August 8, 2019
Not just the primary lens but the image from the wide-angle lens is also nice. Check out the sample tweeted by Realme.
Here's a sample picture shot from our Ultra Wide Angle lens. #LeapToQuadCamera pic.twitter.com/ogx6DLaXcT

— realme (@realmemobiles) August 8, 2019
That's it in this article. Are you excited for India's first 64MP Quad camera setup? Let us know in the comment section below. Also, tell us what do you think about Realme X Pro?
Note: All the information are based on the Realme Camera Innovation event and some leaks also.
If you have any queries about tech then simply mention @techburnerteam on twitter and we will try to answer you as soon as possible.