We have seen many smartphone trends in many ways but we are about to see another trend of the foldable smartphone. And guess what Samsung is going to start this trend. There has been the acquisition of patents for this phone e by Samsung. There are many rumors about this phone.
Firstly the name itself, Samsung Galaxy X is the name rumored for months but new reports say X is just a vague rumor and the new name will be Galaxy Fold, F or Foldable. Galaxy X could be a totally new series probably a gaming series or it was just a hype created for Galaxy Note 9. We are about to see the launch of Galaxy Note 9 in the month of August or September.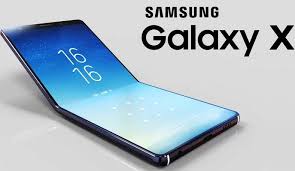 Why foldable smartphone is so catchy because of its design. Yes, the design is but the concept itself is so catchy. Imagine a phone which can be folded but still works fine and even it has two displays. But Samsung is working on this project for years. And about to introduce the world with this new concept of foldability in smartphones. In 2013 a series of smartphones with the same name was speculated.
Samsung Galaxy F is going to have 7 to 8-inch Display with AMOLED panel. Huge Display is because after folding, the phone will be of 4 inches and it will have another display to interact. 8 GB of Ram and 128 GB storage will be there on the phone. A snapdragon 845 or the latest chipset available at the time of launch is rumored for this foldable phone. Any Exynos soc made by Samsung also works fine.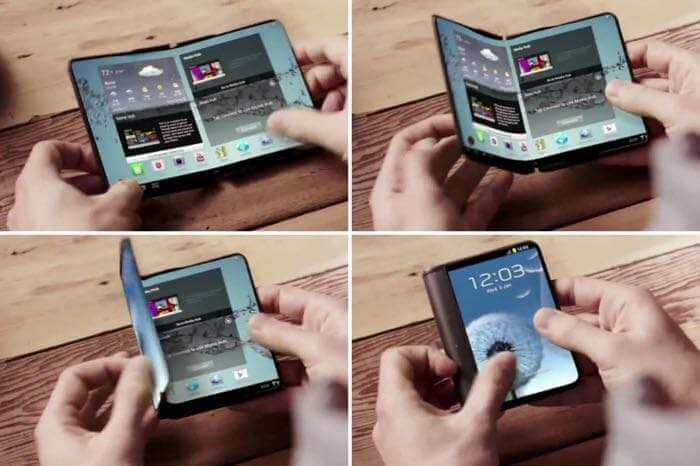 In today's camera-savvy environment, cameras are one of the priorities of buyers. So there have to be great cameras in the phone. But, how are they going to be placed as the design is considered. There is also a secondary display rumored. So, there are chances that cameras could be placed there itself.
The phone will be great and could be launched at any time but what is more important is its pricing. This is the phone rumored to make iPhone X look cheaper. The pricing is expected to be $2000 i.e above INR 16000 in India.