PUBG New State Mobile is one of the latest additions to the PUBG Mobile franchise that has caused quite a stir since Krafton announced the game in February of this year. With the opening of pre-registration in India, PUBG New State will be able to gain a wider fan base as many Indian players have requested. There have been many questions among players regarding PUBG New State Mobile. One of the most important issues raised recently has been the factors that make PUBG New State better than the global version of PUBG Mobile. The game has many features that distinguish it from PUBG Mobile as well as the Indian version of PUBG Mobile called Battlegrounds Mobile India. With HD graphics and weapon customization, PUBG New State is believed to take the gameplay to a new level that is beyond our imaginations.
Top PUBG New State Features
So, here are the top 5 amazing PUBG New State features.
Weapons Customization
The new version is said to bring weapon customization. This means players can customize weapons in PUBG New State Mobile to improve their performance and gameplay.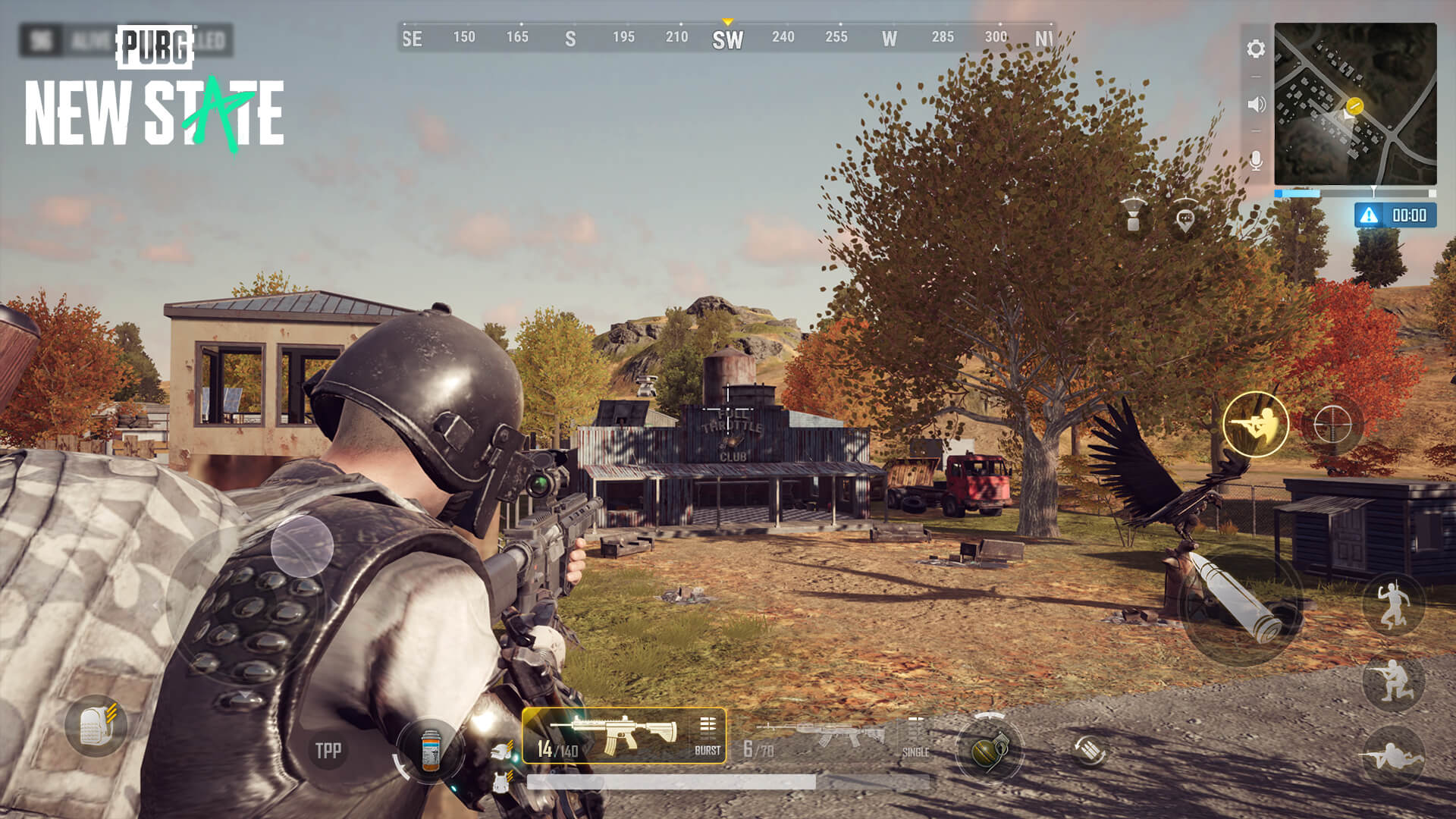 And they can attach different items to weapons to make them more effective. This feature is not available in the current PUBG Mobile. So, the ability to customize weapons in PUBG New State Mobile makes it better than the current PUBG Mobile.
Futuristic Concept
PUBG New State will take place in the year 2051, so there will be future elements in it. It also brought technologically advanced weapons and drone functionality in the Arctic Mode in Battlegrounds that can only be played on the Vikendi map.  The teasers also revealed that the vehicles in the game have been given a futuristic touch. The concept of adding a futuristic concept to PUBG New State Mobile makes it easy to move forward with the global version of PUBG Mobile.
New Locations
As mentioned, PUBG New State will take place in 2051, so it will also feature futuristic maps. Krafton Inc. has teased several locations from PUBG New State that are different from those in the original version of PUBG Mobile.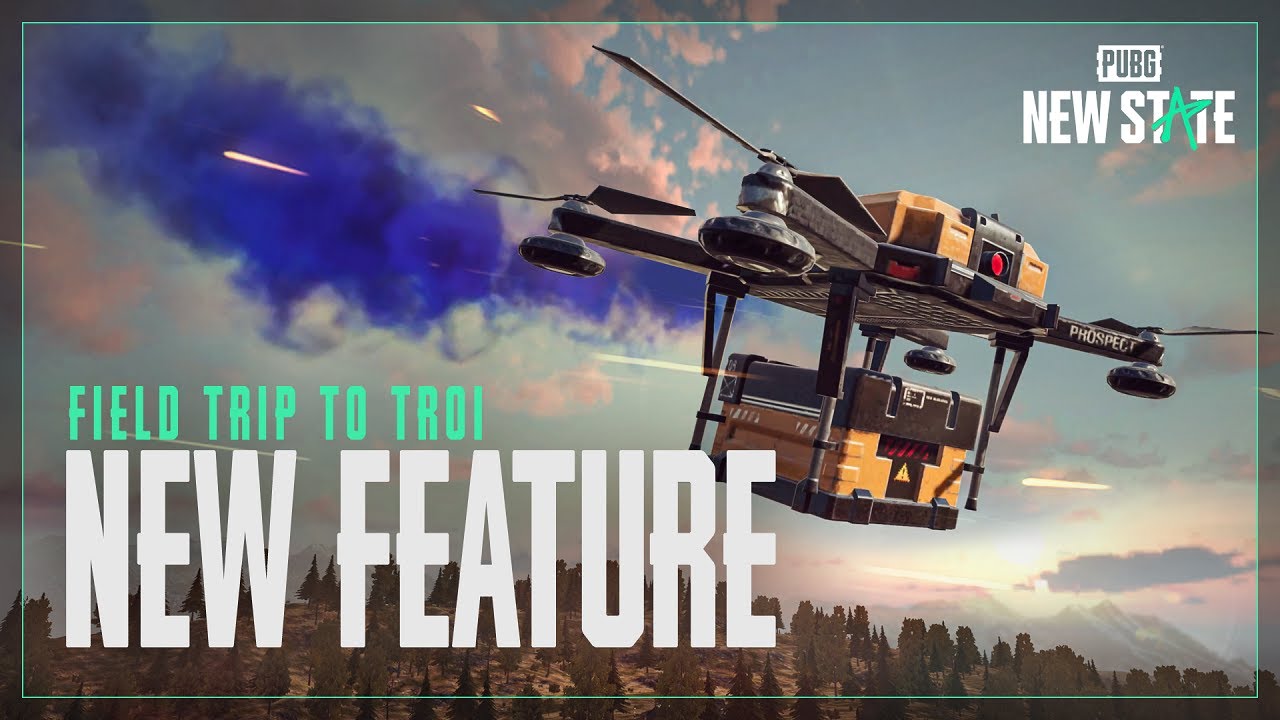 The buildings and points are designed to maintain a futuristic theme. There will be a new map called Troi, which is more or less identical to the popular PUBG Mobile Erangel map. At the moment, only one map has been revealed and new future maps are expected to be added after the game's launch. These new and amazing futuristic maps make PUBG New State Mobile better than the global version of PUBG Mobile.
PUBG New State Newly Added Features and Elements
PUBG New State comes with many new and amazing features such as:
The new team squad mode is where players can revive fallen enemies and recruit them as team members.   However, the enemy can only be recruited if there is no member in your squad.
Another new feature is the Green flare. Much like the original red flare in PUBG Mobile, this flare is also rarely found. But the difference is that players can use the Green flare to bring back their dead teammates. Players can be summoned by releasing a new green flare that will drop your teammate where the flare has been fired, albeit without any loot.
There will also be a new feature called Deployable Shield. Shields will be available as loot throughout the map or can be purchased at the Drone Shop. Once placed and deployed, it must not be lifted or moved.
And other new features like the new Viper range, trams, and more.
PUBG New State Graphics
And Lastly and Most Importantly, the Graphics. According to Krafton Inc., PUBG New State Mobile will include exclusive new technology in terms of game graphics. The developers claim that the new technology easily outperforms all existing technologies in terms of graphics for mobile games. The new version will have expanded game graphics that will be visible on maps, weapons, vehicles, etc.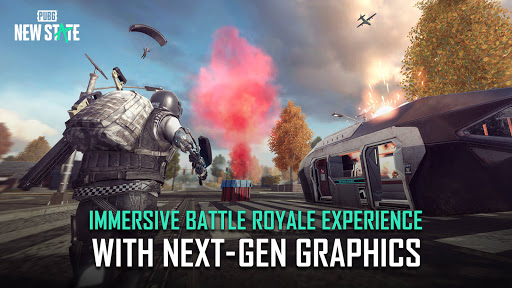 This feature definitely makes a big difference between PUBG New State Mobile and the global version of PUBG Mobile.
That's All For Today. Stay Tuned To TechBurner For More Stuff.