There are many smartphones available when you can afford a large budget. Every year, we get lots of smartphones, ranging in different segments from different brands. The smartphone market is increasing by each passing day. And from this huge market, it becomes difficult to choose the ideal devices. We have seen people struggling to go for the best deals even when they have a big budget, like the top 5 mobiles under Rs 80000. So, we are here with the best 5 smartphones in India under 80000. In this article, we will list the top 5 smartphones of 2020. And we assure you that any of the smartphones will not let you down if you go according to your needs from this article of top 5 flagships of 2020. So, without further ado, let's head into the article.
Best 5 Smartphones in India Under 80000
This list of top 5 mobiles under Rs 80000 includes Samsung, Apple, and Google devices. Let us begin with the list.
Apple iPhone 11 (128GB)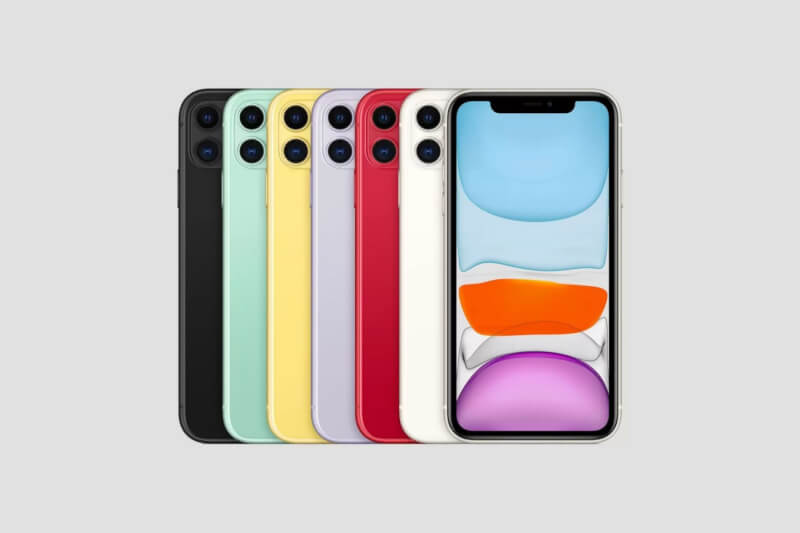 Apple iPhone 11 comes with a price tag of Rs 73,600 as per the current pricing on Amazon India. This is a feature-packed phone and worthy expenditure under the budget of Rs 80,000 for all Apple lovers out there. In iPhone 11, we get a 6.1-inch LCD HD Retina display. It also comes with a dual-camera setup, featuring a 12MP primary sensor and a wide-angle camera lens, which altogether facilitates Ultrawide, Night and Portrait shots. The smartphone is also capable of 4K recording of up to 60fps. At the front, the device features a 12MP selfie shooter supporting Portrait mode, 4K video, and Slo-Mo. With these camera capabilities and 128 gigs of storage, the optimization from Apple makes it a good deal below Rs 80,000. Other features are listed below.
Quick Glance at iPhone 11 Specs
Display – 6.1-inch HD Retina LCD
SoC – A13 Bionic
Rear Camera – 12MP (Primary) + 12MP (UltraWide)
Front Camera – 12MP
Storage – 64GB/128GB
Battery – 3100mAh
Software – iOS13
Security – Face ID
Price – Rs. 73,600 (128GB)
Samsung Galaxy Note 10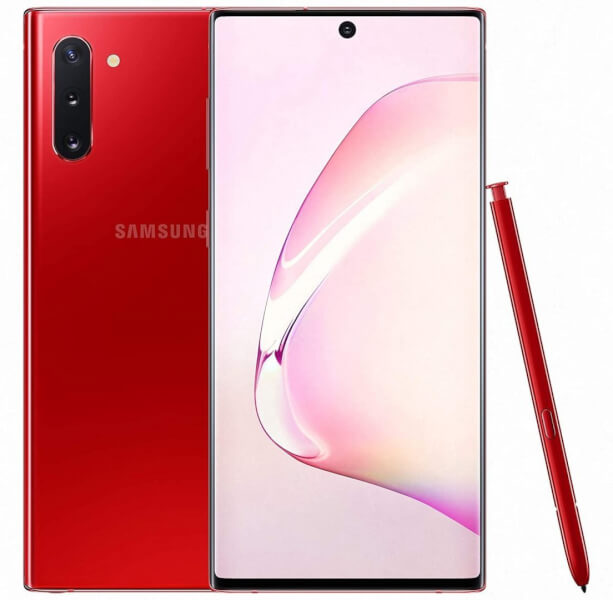 Samsung is among the top 5 brands in India. Earlier, it dominated the smartphone market for several years. The South Korean giant is now leading the flagship market with some amazing smartphones. Note 10 comes with a 6.3-inch FHD+ AMOLED display. It is also equipped with a triple rear camera setup featuring 12MP (Primary) + 12MP (Telephoto) + 16MP (Ultrawide). The front notch of Samsung Galaxy Note 10 sports a 10MP selfie shooter. It is powered by a 3500mAh battery with fast charging support of up to 25W. It costs Rs 73,600 and with these decent specs from Samsung, we were convinced to include the smartphone in our list of top 5 mobiles under Rs 80000. Other features are listed below.
Quick Glance at Samsung Galaxy Note 10 Specs
Display – 6.3-inch FHD+
SoC – Exynos 9825
Rear Camera – 12MP + 12MP + 16MP
Front Camera – 10MP
Storage – 256GB
Battery – 3500mAh
Software – One UI based on Android 9 (Upgradable to Android 10)
Security – In-display Fingerprint/Face Lock
Price – Rs. 73,600 (8+256GB)
Suggest Article | Top 5 Smartphones Under Rs. 60,000
Samsung Galaxy S20+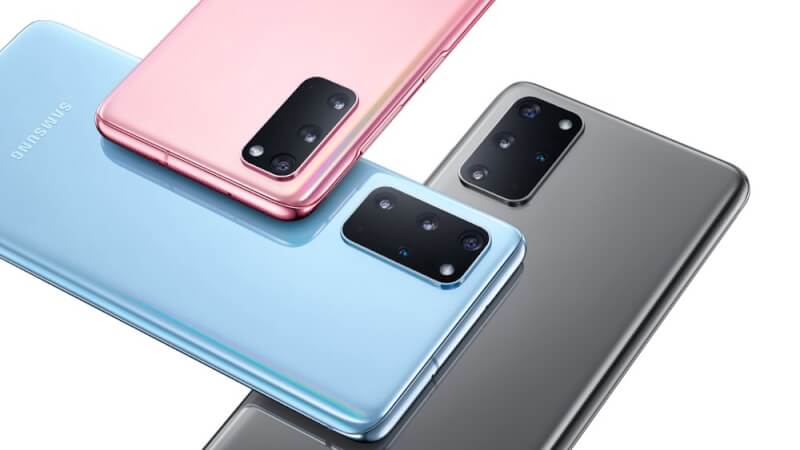 Another smartphone from Samsung made it to our list, which is priced at Rs 77,999, namely Samsung Galaxy S20+. This also comes with some awesome specs on paper, and we have the most positive impressions of it. Galaxy S20+ sports an FHD+ display with 20:9 aspect ratio. Thus, it feels really tall in hand. Also, it has the refresh rate of 120Hz on display. S20+ comes with a great battery capacity of 4500mAh with fast charging support of up to 25W. It has variants up to 8GB RAM and 128GB ROM. All these specs, especially the 120Hz refresh rate, convinced us to put it in our list of best 5 smartphones in India under 80000. Other features of this smartphone are listed below:
Quick Glance at Samsung Galaxy S20+ Specs
Display – 6.7-inch FHD+ AMOLED with 120Hz refresh rate
SoC – Exynos 990
Rear Camera – 64MP + 12MP + 12MP + 0.3MP
Front Camera – 10MP
Storage – 128GB
Battery – 4500mAh
Software – One UI based on Android 10
Security – In-display Fingerprint/Face Lock
Price – Rs. 77,999 (8+128GB)
Google Pixel 3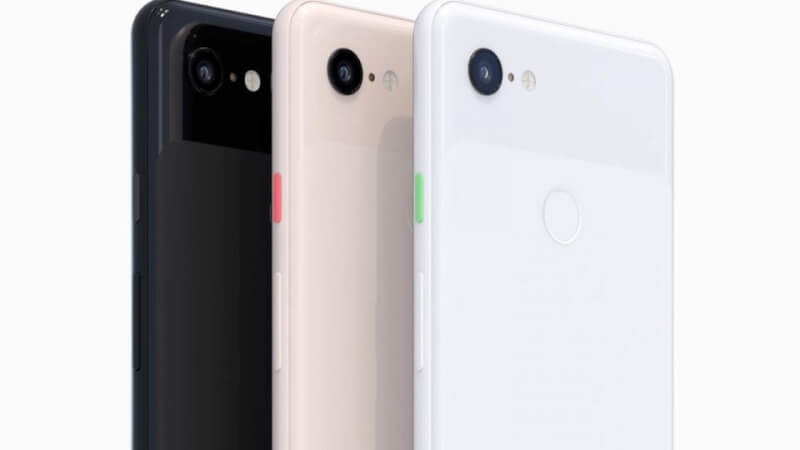 Pixel devices are great in terms of performance and camera optimization. Pixel 3 has made it to our list as it comes with great photography features and offers pure Android experience at the price of Rs 71,000. The device has a 5.5-inch FHD+ OLED display. It is powered by Qualcomm Snapdragon 845, a 10nm chipset. It is available in two variants, 4GB + 64GB and 4GB + 128GB. On the camera part, Pixel 3 features a 12.2MP lens, and at the front, it comes with the dual selfie camera, featuring 8MP + 8MP. With these decent specs, Pixel 3 made it to our list of top 5 mobiles under Rs 80000. Let's have a quick look at specs and features:
Quick Glance at Google Pixel 3 Specs
Display – 5.5-inch FHD+ OLED display
SoC – Qualcomm Snapdragon 845
Rear Camera – 12.2MP
Front Camera – 8MP + 8MP
Storage – 64/128GB
Battery – 2915mAh with up to 18W fast charging
Software – Android 9 (Upgradable to Android 10)
Security – Rear-mounted Fingerprint/Face Lock
Price – Rs. 71,000 (4+64GB)
Samsung Galaxy Note 10+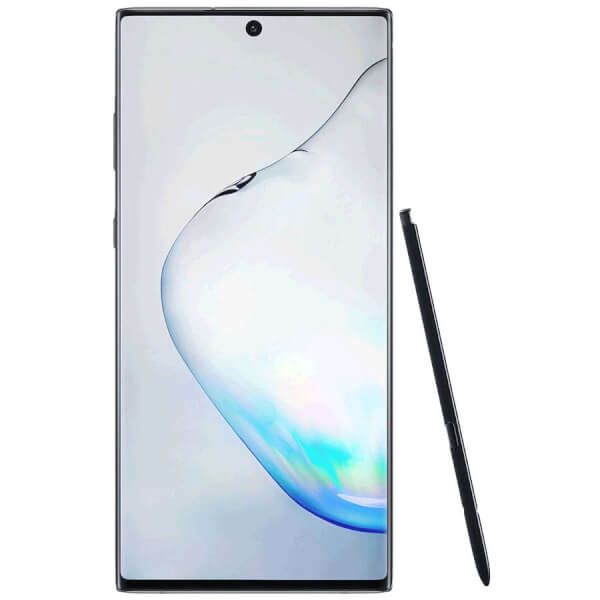 This smartphone made it to our list as the smartphone is worth purchasing even though you have to bump up your budget by Rs 4,000. It comes with some great specs, including a quad rear-camera setup featuring 12MP + 12MP + 16MP + 0.3MP and 10MP selfie camera. Galaxy Note 10+ is powered by a 4300mAh battery unit capable of 45W fast charging support and has a massive 6.8-inch AMOLED display. It comes in two variants, one with 256GB of internal storage and 12GB RAM, and the other with 512GB of storage with 12GB RAM. These amazing features from Samsung make it a good deal at Rs 84,000, and it made it to our list of best 5 smartphones in India under 80000. Other features are also listed below:
Quick Glance at Specs
Display – 6.8-inch FHD+ AMOLED
SoC – Exynos 9825
Rear Camera – 12MP + 12MP + 16MP + 0.3MP
Front Camera – 10MP
Storage – 256GB/512GB
Battery – 4300mAh
Software – One UI based on Android 9 (Upgradable to Android 10)
Security – In-display Fingerprint/Face Lock
Price – Rs. 84,200 (12+256GB)
That's it for this article. Keep an eye out on TECHBURNER for the latest tech updates