In recent times, Smartphone manufacturers have started focussing more on the battery capacity closely. Massive batteries are also being used to power the budget segment smartphones. Above all, it does not guarantee an ever-lasting battery for your smartphone. Running out of battery on your phone is inevitable. It becomes worse when you really need to use your phone during an emergency or those long trips you go on. For such situations, a good quality power bank is a must. If your smartphone generally does not score big on the battery numbers, we have curated a list of the top 5 power bank with fast charging and USB Type-C available in the market.
1. Ambrane 20,000 mAh Power Bank (PP-20)
Price- 1,299 INR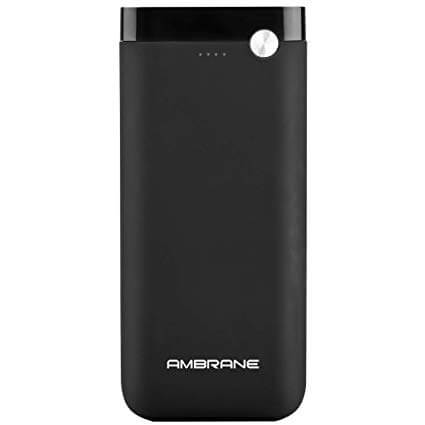 Ambrane PP-20 is a 20,000 mAh portable charger that has small-sized high-density polymer battery. It has Dual USB Inputs of combined rating of 5V / 2.1A one with Micro USB Port and the other one with Type C Port. Dual USB A Ports for Output of combined rating of 5V / 2.1 A. It has a premium rubberized finish and have a compact design which makes it one of ideal backup source of power for your mobiles and other devices.
2. Philips 20,000 mAh Power Bank
Price- 1,499 INR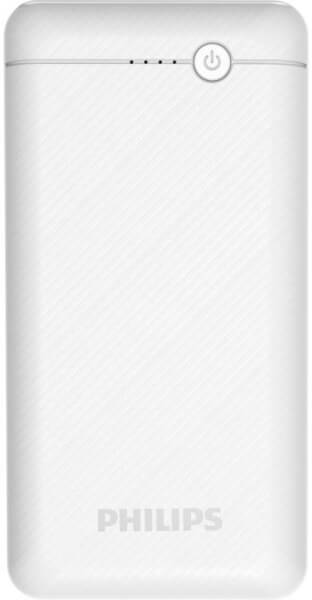 Phillips 20,000 mAh portable charger is a Lithium-polymer grade battery that will let you charge electronic devices for multiple times with a single full charge. It has an overheat and voltage protection feature that keeps it protected from overheating and voltage fluctuations by disconnecting the power supply. It has 2 USB A connectors and Micro USB + USB Type-C to charge the power bank.
3. Syska 20,000 mAh Power Bank
Price- 1,499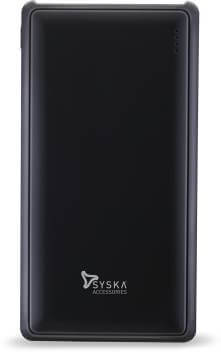 Syska 20,000 mAh power bank called Power Pro 200 which is one of an efficient portable charger as compared to any other power bank. This product consists of precise IC protection that helps you avoid over-charging, over-discharging or even short circuit that may shorten the life of the device. Over-charging protection prevents irreparable damage to the portable charger. The Syska Power Pro 200 has 2 USB ports that allow you to charge two devices simultaneously.
4. iBall 20,000 mAh Power Bank
Price- 1,199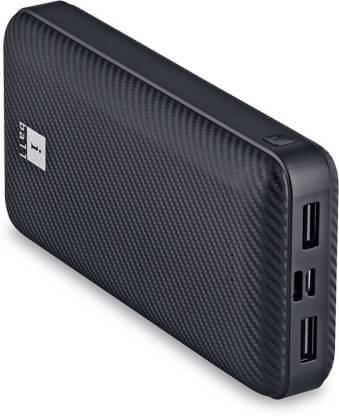 iBall 20000 mAh Power Bank is a portable device that features USB-Type C and Micro-USB Inputs. It has a Carbon Fiber Surface which makes it rugged and tough. and a 20000 mAh Battery to power-up your smart devices anytime you want. Lastly, it has fast charging output of 2.4A which will charge up the device quickly.
5. Mi 2i 20000 mAh Power Bank
Price- 1,499 INR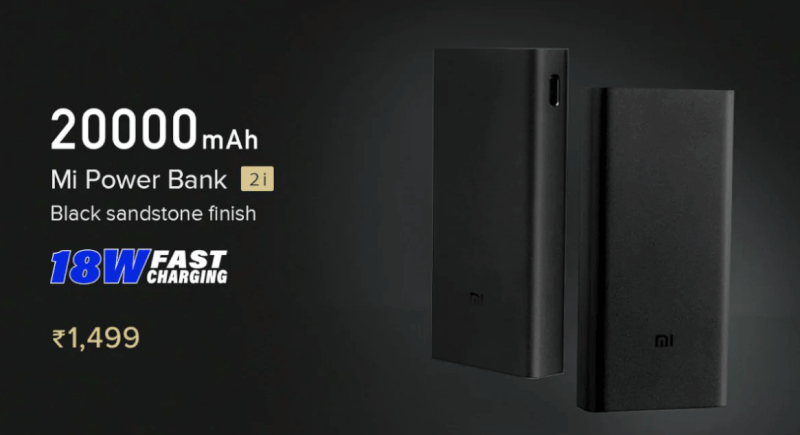 We know you were waiting for this name to arrive! Xiaomi launched a new 20000mAh Mi Power Bank 2i in India recently. The new power bank comes in alone Black colour option. It is integrated with high-density lithium polymer batteries, supports dual USB ports, and offers two-way quick charging. It supports 18W fast charging which is universally compatible and is made of polycarbonate material for a comfortable grip. The sandstone finish adds a stylish touch to the cylindrical-shaped portable charger.
If you have any queries about tech then simply mention @techburnerteam on twitter and we will try to answer you as soon as possible.