WhatsApp is one of the most popular messaging app out there. There have been numerous updates to the app and it now includes a ton of new features like group video calls, sticker support, and more.
WhatsApp can be made even better when used with other third-party Android apps. These are 5 apps that make WhatsApp even better for you.
Auto Responder For WA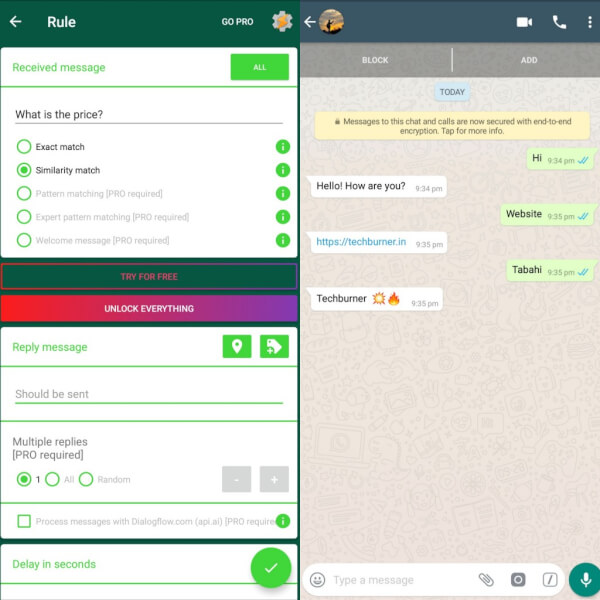 As the name suggests, AutoResponder for WA lets you set auto-response for messages for either a particular contact or for everyone. This app comes with a free version but if you want to use extra features like Multiple Reply, Delay Message etc. you can purchase the paid version for about less than $5.
Download AutoResponder for WA (Free)
SKEDit Scheduling App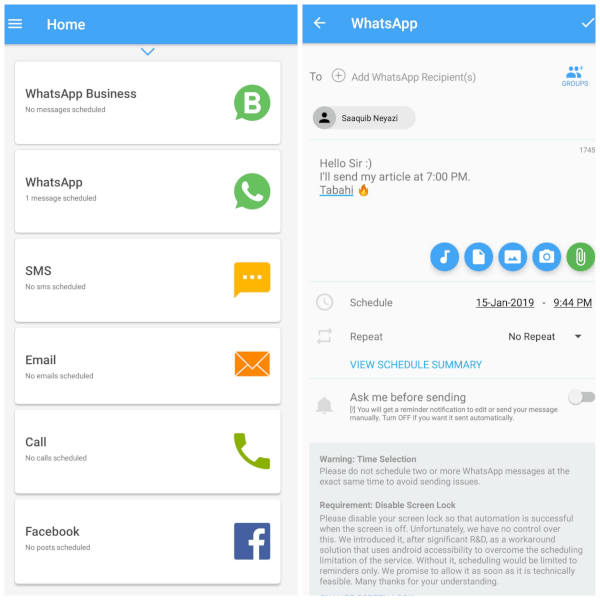 SKEDit is a message scheduler for WhatsApp. With SKEDit, you can schedule a message on WhatsApp with few simple steps. As soon as you install and open the app, you'll be shown a bunch of apps with which you can use the service. You can choose WhatsApp, and connect your WhatsApp account. Once you do that, you'll be taken to the page in which you can schedule a message easily.
You can schedule a message for a group or personal contact. You are also able to attach media in a scheduled message. Give this app a try.
Download SKEDit Scheduling App (Free)
Transcriber for WhatsApp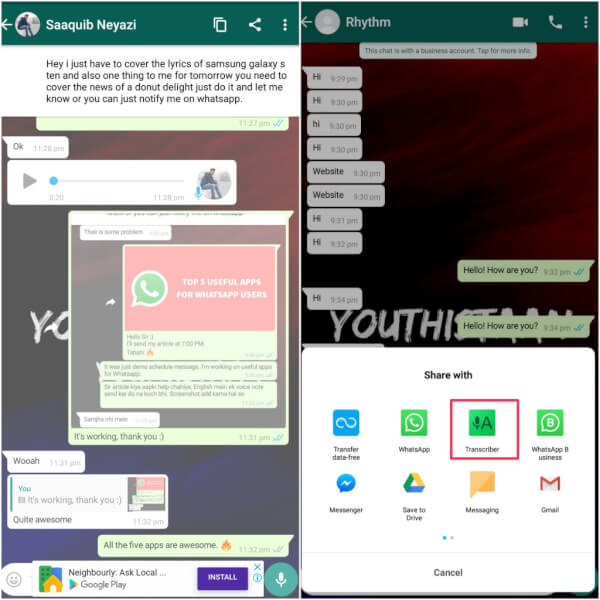 This app is quite useful when you've received an audio message from someone, which you can't listen to because you're in a crowded place or don't have a pair of earphones. This app can transcribe the audio message for you and show the text version of what the message.
Just tap and hold the audio message and press the share button.
Now tap on Transcriber App Icon.
The all will open as an overlay over the chat and show the text version of the audio message. This app also works well with the Hindi language.
Download Transcriber for WhatsApp (Free)
Notiflys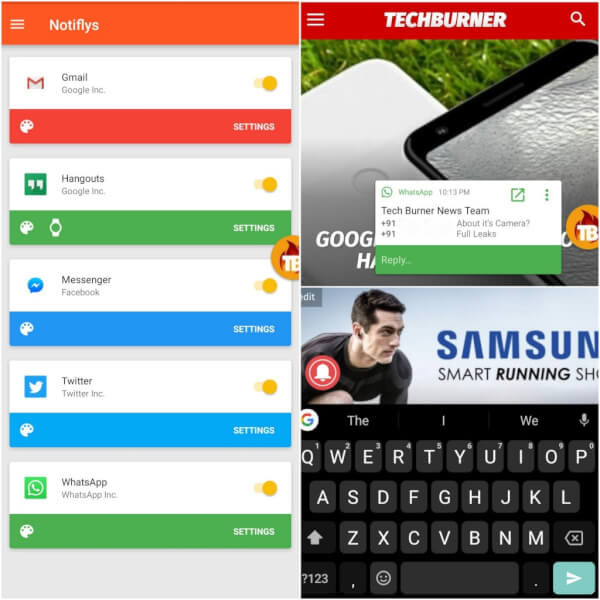 Notiflys is an app that offers a more convenient way to receive notifications and reply to notifications than WhatsApp does. It opens up conversations in the form of bubbles or Facebook Messenger like chat heads and allows you to reply to messages without having to switch between apps.
Apart from WhatsApp Notiflys works with the Facebook messenger, Gmail, Hangout, Telegram, and Twitter. You can purchase the paid app for extra features.
WAMR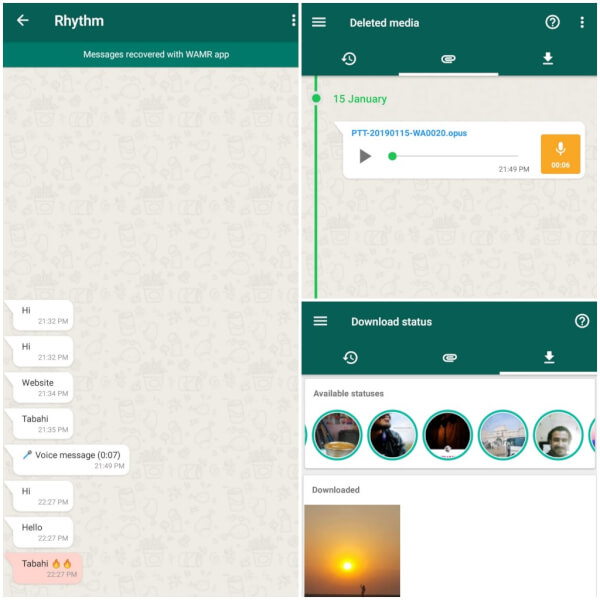 How annoying it is when someone deletes their message before you can read them. With this tool, you are able to recover text messages and also any media attachment (pictures, videos, voice notes, audio, animated gifs, and stickers)
Messages are encrypted on your device so WAMR can't access them directly. But this app read them from the notifications that you receive and create a message backup based on your notification history. One more useful feature of this app is you can download Whatsapp status either photo or video with a simple click.