ColorOS 5 is a good OS in terms of speed and functionality. Although there are many features missing in ColorOS 5. Now, Realme is all set to launch Realme 3 on 4th March which will come with ColorOS 6 and Android 9.0 Pie Out of the box. We are going to discuss the top features of the upcoming ColorOS 6 in this article.
Realme New User Interface: ColorOS 6.0
ColorOS 5 is not a good looking OS when it comes to User Interface. But ColorOS 6 implemented the borderless design. Realme says that new UI will come with more white and gradient colors which looks more pleasant. Also, the new UI will be more spacious and simpler as well. We can see in the screenshots shared by Realme Community that Notification tiles are bigger and Square in shape. The dialer app looks better than the previous one.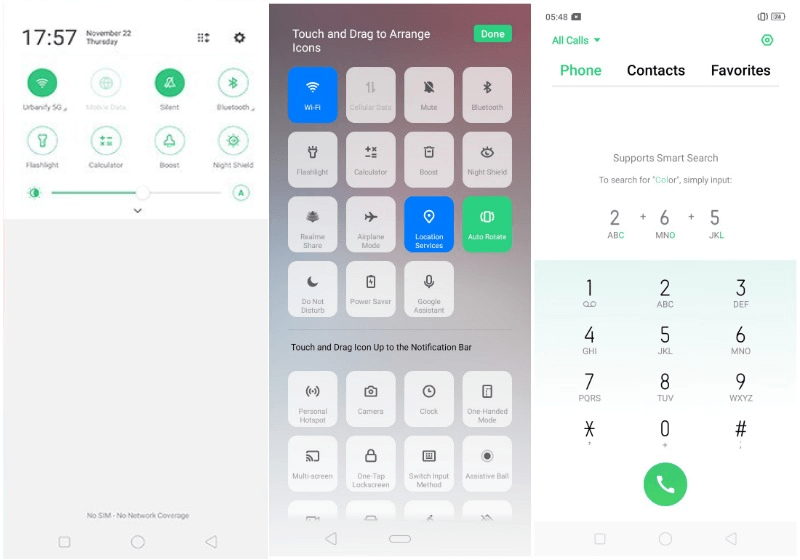 ColorOS 6.0 New Game Space
Game Space is present in ColorOS 5 and it will be improved in next ColorOS update. Basically Game Space store all your games at one place so that you can easily find your favorite game and play that. Also, Game Space has Sidebar feature where you can easily open other apps and record the gameplay. There are some other options available such as Graphics Acceleration, Network Protection, DND and Game Engine. We can see that Brightness Lock, High Performance and Balanced Mode present in ColorOS 6. There is a mode called low power consumption mode for battery saving.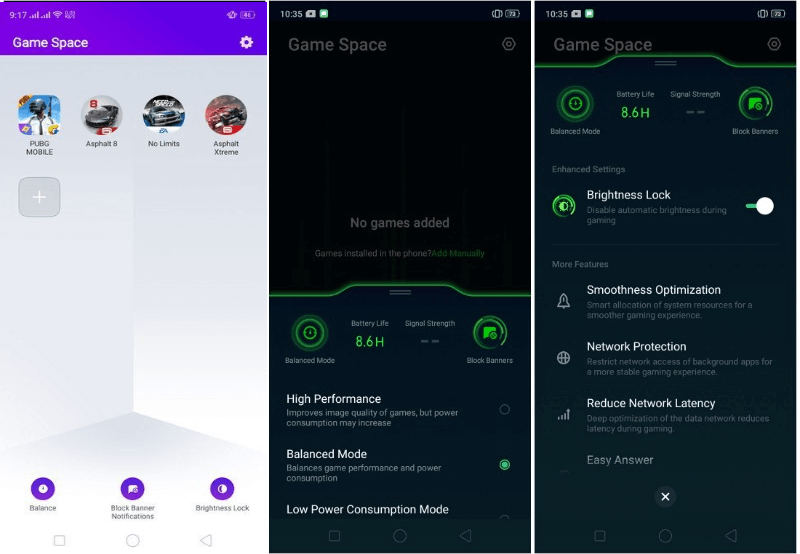 ColorOS 6.0 New App Drawer
Finally, the App Drawer is coming in ColorOS 6. You can search for the apps in the app drawer. You can open the vertical app drawer by swiping up in the home screen. The icons are smaller in size and good in design.
Smart Gestures
ColorOS 6 have many Smart Gestures. You can swipe 3-Finger to take the screenshot. The screen will turn on when you raise the phone. There are some Screen-off Gestures present. You can draw "O" in the display to launch the camera, < and > to change the music track and "V" to turn on the flashlight. Double tap to turn on the screen option is also present. You can customise gestures according to your usage.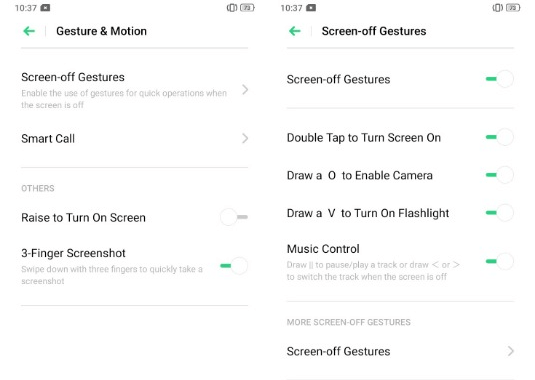 Improved Smart Assistant
When you swipe left from the home screen it opens the Smart Assistant in Realme Devices. Smart Assistant shows Weather updates, Step Tracking, Favourite contacts etc. Now, the new Smart Assistant in ColorOS 6 is more functional. The round corner design looks much better and it shows Meetings, Travel Bookings, Events and much more in cards.
Smart Driving
This is a new addition to ColorOS 6. Realme Says that "We encourage our fans not to use smartphones while driving and in case it becomes unavoidable, ColorOS 6 gets you covered." ColorOS 6 will come with 2 Different modes, Driving Mode for the Cars and Riding Mode for the Bike. In Driving Mode the phone will turn on the Bluetooth to connect with the car, In Riding mode, everything will be muted except the incoming call, so you can avoid unnecessary notifications. You can toggle On/Off Smart Driving Mode from the notification bar as well.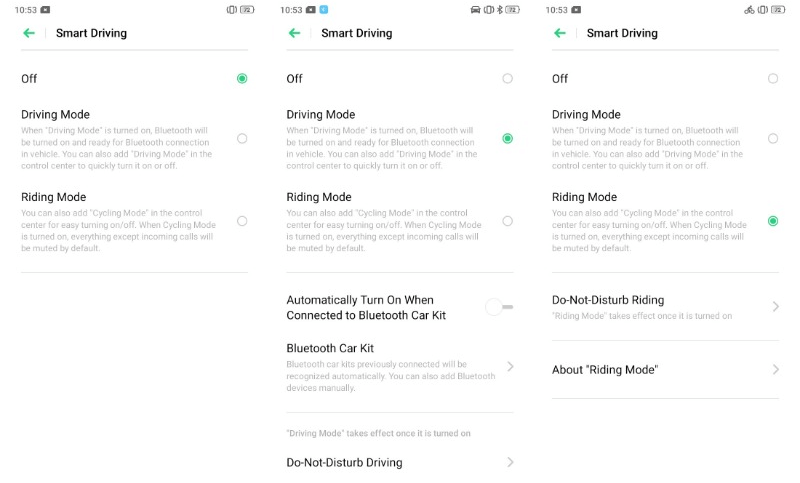 Realme ColorOS 6 Update Schedule
Realme 3 will be the first phone to launch with ColorOS 6 out of the box. Realme officials have already confirmed that all Realme devices including Realme 1, 2, 2 Pro, Realme C1 and U1 will get the ColorOS 6 update in upcoming days. Realme U1 and Realme 2 Pro will get the update first. Most probably these devices will get the ColorOS update in the first half of 2019.
Stay Tuned with us to know more about ColorOS 6 Update.