RealMe has confirmed its RealMe 3 Launch date. As RealMe always makes that update to its phone that helps them in raising their tagline "Proud To Be Young" and which is demanded or required by users at this effective price. Every day there is a RealMe 3 leaks after Realme 3 confirmed by CEO Mr. Madhav Sheth a few days ago. Therefore, A video shared by Realme CEO Mr. Madhav Sheth which teased the upcoming Realme 3 in a video inspired by Gully Boy. We can see him in the rap video with the playback clearly saying "Realme 3".  Therefore, here are some Realme 3 Images, which was leaked earlier today by a very trusted source, the realme 3 Image is saying lots of things.
Realme 3 Box Leaked: Live Image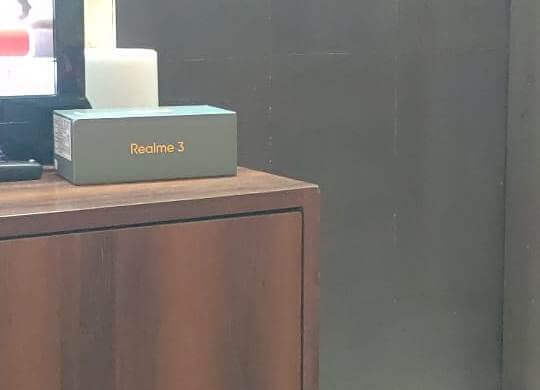 From the first impression, the Realme 3 handset box seems same as Realme U1, the box is in the color of Grey and Yellow. Which was previously announced as the official color of realme after the update of the new logo.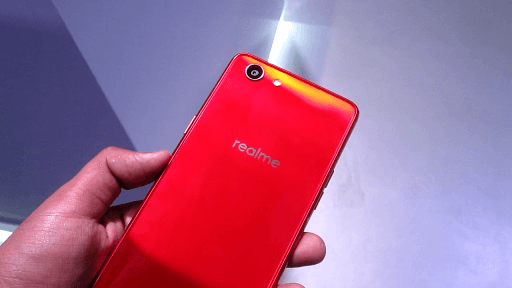 RealMe 3 Launch Date:-
Therefore, a post which is shared on Instagram by RealMe confirming its RealMe 3 launch date. It will be launch on 4th March 2019 at 12:30 PM and you can also watch it live on realme.com as it shared in the post. We hope you will be a part of a cosmic event.
Realme 3 Images:-
As the images show a different variant of colors available for the new RealMe 3. The variants are blue and purple with diamond cut. Therefore, In an image which is shared by RealMe on 20th February with a caption, "Diamonds never go out of style". It shows that there will be a diamond-cut design similar to its first phone RealMe 1:-
Diamonds never go out of style. Look closer and tell us what you see. pic.twitter.com/msRZT98OWA

— realme (@realmemobiles) February 20, 2019
RealMe 3 Specifications:-
Therefore, Its screen size is 6.3″ (16 cm) with a screen resolution of 1080 x 2340 pixels and runs on Android v9.0 (Pie) operating system.
It is powered by Octa-core processor paired with 4GB of Ram.
Dual Camera setup of 16MP+5MP.
As it is rumoured to come with 4000mAh of battery.
It also includes a fingerprint sensor as shown in the image.
Market expectations from Realme 3:-
Realme 2 Pro, on the other hand, took the reviewers and critics by storm. Therefore, Realme CEO Madhav Sheth accepted in an interview that the specifications and pricing weren't wrong in Realme 2. Therefore, the naming convention was. According to Realme CEO Madhav Sheth, Realme 2 could have done better if they named the device as Realme 2 lite and named Realme 2 pro as Realme 2.
Therefore, both the devices did great in the market and earned names. Therefore, Realme CEO Madhav Sheth is a proud young CEO now with the sub-brand getting so much success after the likes of Realme 1, Realme 2, Realme 2 pro and we hope with the Realme 3, the situation to remain win-win for Realme and the buyers.
RealMe 3 Leaks:-
In a post shared by RealMe points out "as close to the stars". Therefore, It means that there will be some new design based on stars.
That's all for today. Stay Tuned To TechBurner For More Leaks.