Why we need TRAI DTH Portal?
Telecom Regulatory Authority of India or TRAI has launched a new TRAI DTH Portal for viewers to choose channels and calculate their total monthly bill. As we all know, the new tariff regime rollout will start from 1st February 2019. And from this portal, users will be able to calculate forehand what is going to be their monthly expenses in DTH and Cable connections.
What can you do in the portal?
The portal includes paid channels, free-to-air channels, SD channels, HD channels, and mandatory channels. After filling up the choices, the application informs subscribers about their TV viewing cost. In addition to that, the application has an optimization service which could help subscribers reduce their TV bill.
With the help new TRAI DTH Portal, you as subscribers can select yo desired channels. After doing so, a summary of charges and channels will appear divided into different components like network capacity fees, FTA, SD channels etc.
How can you subscribe?
However, this isn't an actual subscription. Therefore, this portal is only for cost estimation and betterment of service for consumers. To actually subscribe to channels, you have to contact your DTH/ Cable operator.
How much customization does the portal offer?
The portal takes into account your region and preferred languages. Moreover, it also considers channel genres such as music, news, sports, infotainment etc and channel quality. After the completion of choices, it shows the price tags.
Brief Demo of TRAI DTH Portal:
Subscription to 25 channels is mandatory which includes regional DD channels, Lok Sabha TV, Rajya Sabha TV etc.
TRAI also states that there are 534 FTA(Free-to-air) channels at present. While a choice of 100 channels is included in the base pack, subscribing to any more of these channels will cost only Network Capacity Fees (NCF). NCF is the monthly rental charges for the connection according to TRAI. The current NCF is set at Rs 154 (Rs 130+GST) for the base pack of 100 channels. Anything above the 100 channels will cost additional network capacity fees of Rs 20 per 25 channels.
The whole process is like online shopping on Amazon or Flipkart. You select items (channels) and add them to your cart (Total cost). At the end of shopping (selection), you can view all of the details with the expense of each item and total cost. It's that easy!
How to use the TRAI DTH Portal?
1. Go to https://www.channel.trai.gov.in/
2. Read the documentation and click on Get Started.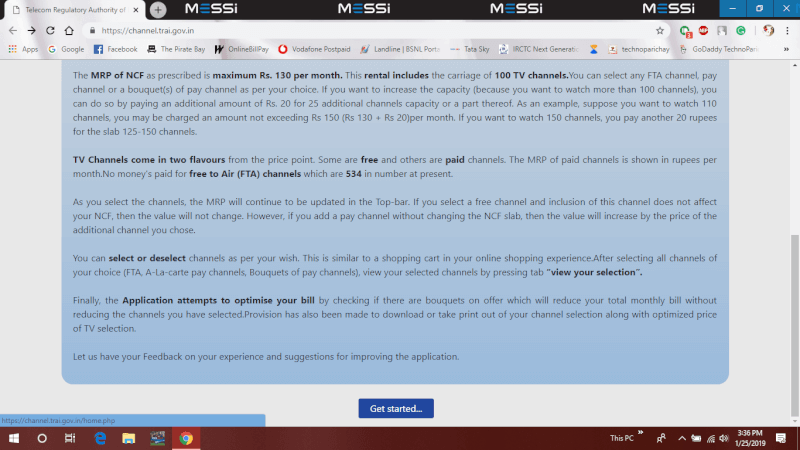 3. Enter your name(Optional).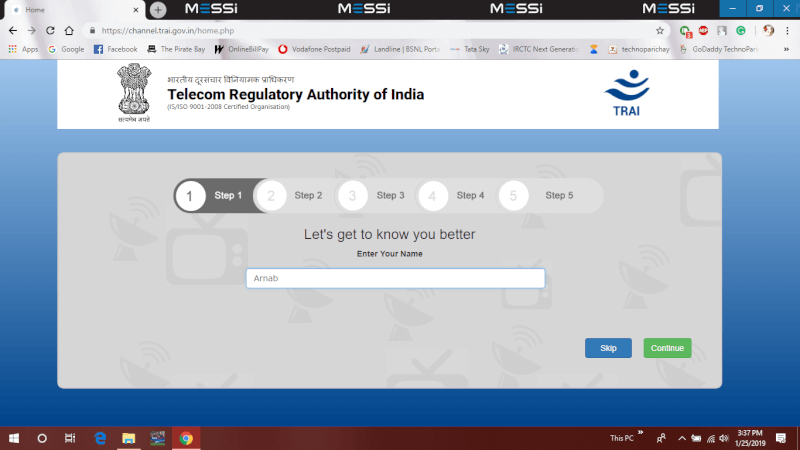 4. Select your state.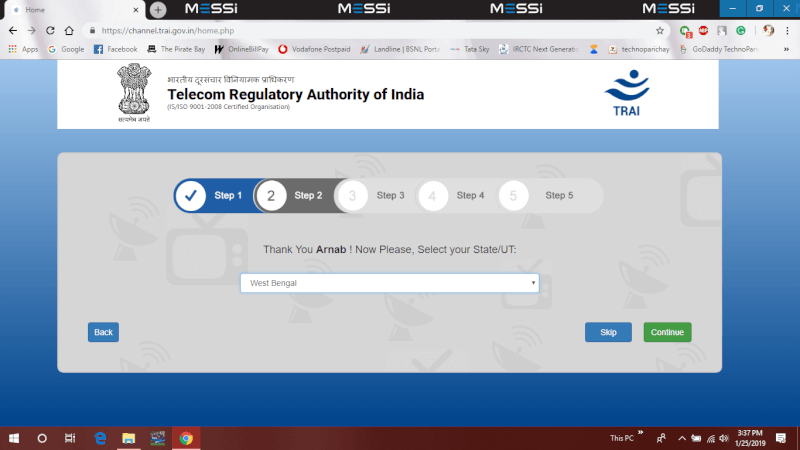 5. Select your languages(optional).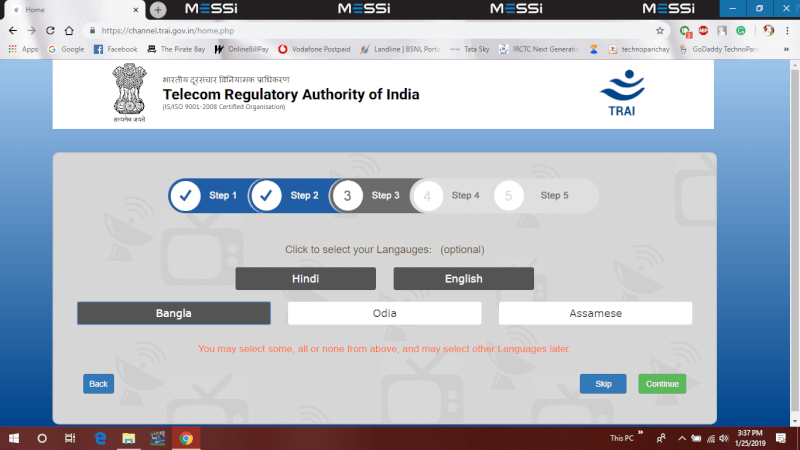 6. Select your interested Genres(optional).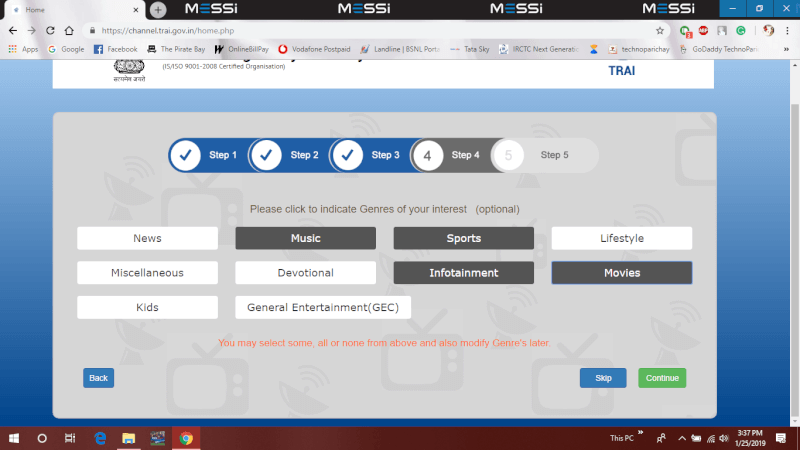 7. Select your channel type.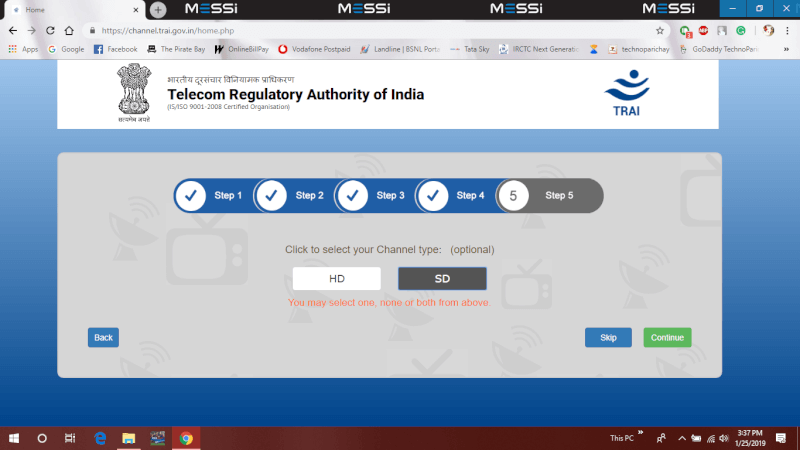 Now you can use the portal to select channels of your choices. You can see the total cost on the top right corner.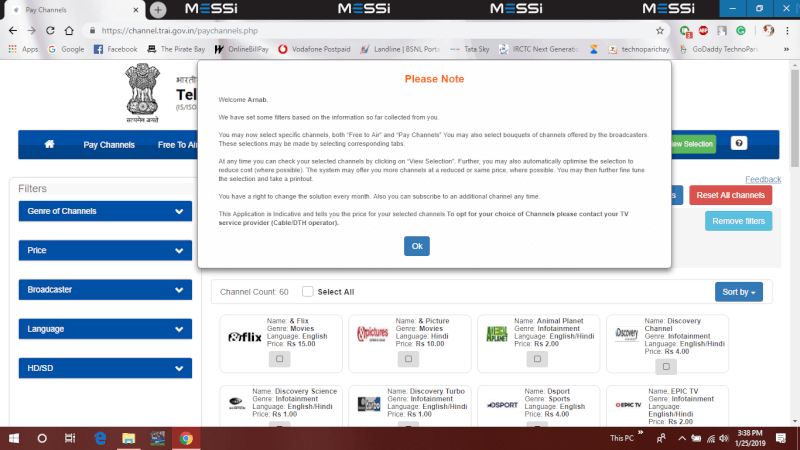 After you are satisfied, click on view selection.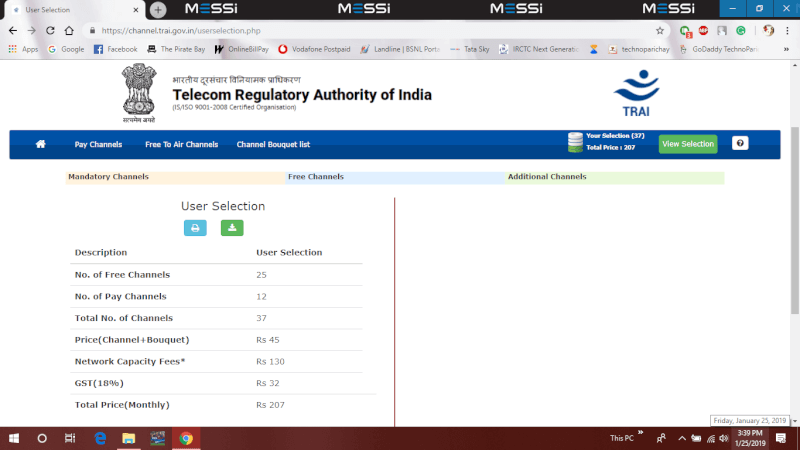 Now you can save your selections as Microsoft Excel Files.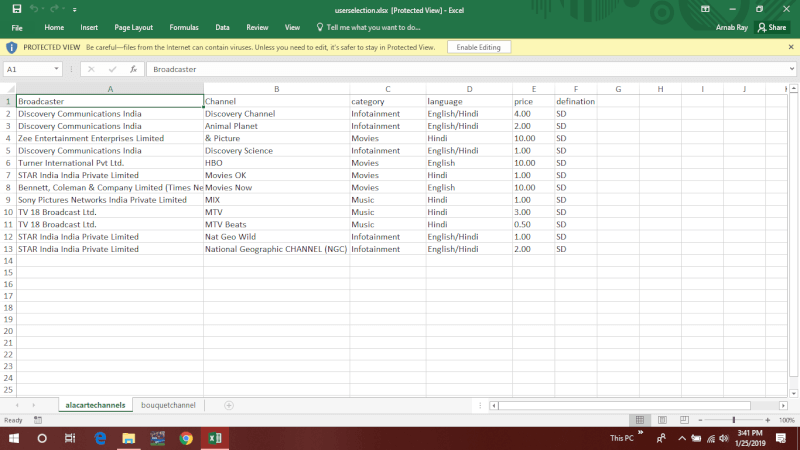 You can also save them from the portal in PDF Format.