Samsung Electronics declared something amazing in Tech Day in its HQ in San Jose, California. As you might have guessed from the title already, Samsung Electronics will begin mass-producing the industry's first 12-gigabyte (GB) low-power double data rate 4X (LPDDR4X) UFS-based multichip package (uMCP).
"Leveraging our leading-edge 24-gigabit (Gb) LPDDR4X chips, we can offer the highest mobile DRAM capacity of 12GB not only for high-end smartphones but also for mid-range devices," said Sewon Chun, executive vice president of Memory Marketing at Samsung Electronics. "Samsung will continue to support our smartphone-manufacturing customers with on-time development of next-generation mobile memory solutions, bringing enhanced smartphone experiences to many more users around the globe."
Why is the 24Gb LPDDR4X uMCP significant for higher RAM capacity?
Memory management is a difficult term to understand for any layman. However, what we can explain as per the news of Samsung Electronics itself, is that currently, the uMCPs offer an 8GB RAM barrier. For now, only the latest and greatest flagships are available at 10-12GB of RAM, whereas most of the midrange, even the likes of Redmi K20 Pro and Realme X2 Pro, are stuck at 8GB RAMs. Why so? Let's dive into some mathematics.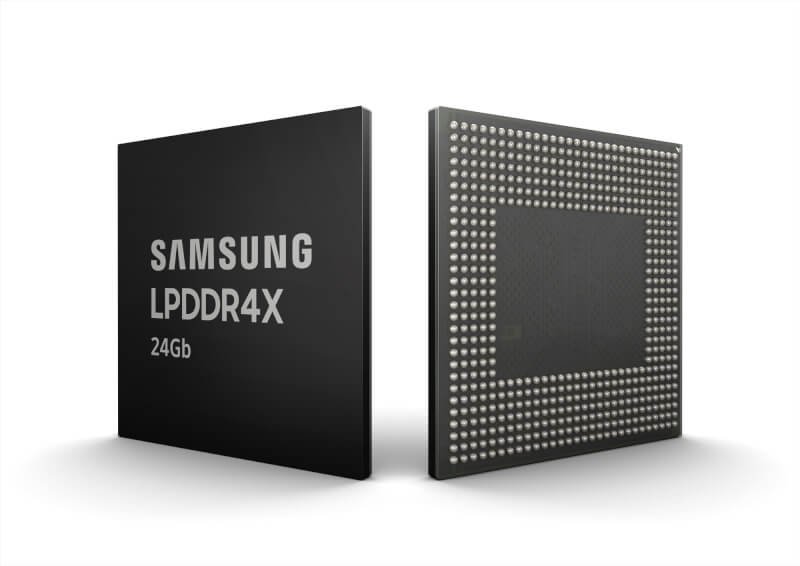 8GB RAM barrier in Midrange Smartphones-REMOVED:
7months earlier, Samsung offered a 12GB RAM solution based on 16Gb DRAM solution(note the Gb, not GB). Now, this 24Gb solution is going to make it easier for manufacturers to accommodate 10GB+ RAMs in midrange smartphones.
The "4" in LPDDR4X, in simple words, stands for 4 slots. Now, with 16Gb solutions, we can accommodate 4 of them.
Now, 16Gb~=2GB. 4 slots. 4×2=8GB RAM. Hence, the barrier.
With the new 24Gb solution and 4 slots, the equations are different.
24Gb~=3GB. 4 slots. 4×3=12GB RAM. Getting it?
Also, (2slots for 16Gb uMCP~=4GB RAM)+(2slots for 24Gb uMCP~=6GB RAM)=10GB RAM.
Not to mention, eUFS 3.0 storage is added to all the RAM solutions.
12GB RAMs- A necessity or fancy marketing?
As the trend toward larger, higher-resolution smartphone displays continues to grow, more users will benefit from Samsung's uMCP solution when running data-intensive tasks or multitasking. With 1.5X capacity of the previous 8GB package and a data transfer rate of 4,266 megabits per second (Mbps), the 12GB uMCP can support smooth 4K video recording as well as accommodate AI and machine learning features even for mid-range smartphones.
Samsung plans to rapidly expand the availability of 10+ GB LPDDR DRAM to address the increasing needs of global smartphone makers for higher-capacity memory solutions while reinforcing its competitive edge in the memory marketplace.
Download REWALLS: TECHBURNER WALLPAPER APP For Awesome Wallpapers.